Perth payday loan options
A guide to payday loans available to people in Perth
We're reader-supported and may be paid when you visit links to partner sites. We don't compare all products in the market, but we're working on it!
For the approximate two million residents Australia's fourth largest city, Perth, there are an overwhelming amount of employment and business opportunities inside of the city as well as its diverse suburbs. This area has become abundant in development opportunities for small businesses that cater to differing markets.
However, there may be times when some Perth residents need a little bit of extra cash to get them through to their next payday and this guide will help you compare your options. Remember that payday loans come with high fees attached, and should only be used in cases of financial emergency when the applicant is fully confident that they will be able to repay the loan.
Are you struggling financially?
If you're struggling financially and would like to speak to someone for free financial advice, information and assistance you can call the Financial Counsellors hotline on 1800 007 007 (open from 9:30am to 4pm, Monday to Friday). If you are suffering financial problems related to the coronavirus pandemic you may be eligible for additional support. Find out more here: https://www.finder.com.au/coronavirus-financial-help

⚠️ Warning about Borrowing

Do you really need a loan today?*
It can be expensive to borrow small amounts of money and borrowing may not solve your money problems.
Check your options before you borrow:
For information about other options for managing bills and debts, ring 1800 007 007 from anywhere in Australia to talk to a free and independent financial counsellor
Talk to your electricity, gas, phone or water provider to see if you can work out a payment plan
If you are on government benefits, ask if you can receive an advance from Centrelink: Phone: 13 17 94
The Government's MoneySmart website shows you how small amount loans work and suggests other options that may help you.
* This statement is an Australian Government requirement under the National Consumer Credit Protection Act 2009.
Sunshine Short Term Loans
This is a short-term loan offer with a fast and easy online application for good or bad credit borrowers. You can
apply today to get approved
for up to $2,000. Get your loan funded in 30 minutes - conditions apply.
Loan Amount: $2,000
Loan Term: 9-14 weeks
Turnaround Time: 30 minutes - conditions apply
Fees: 20% of loan amount + 4% of loan amount each month
Bad credit borrowers OK
Quick & easy Approval
Go to site
More info
Payday Loans in Perth you could apply for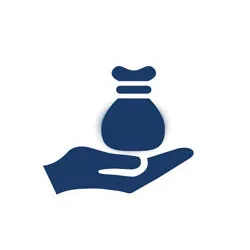 How do payday loan providers in Perth work?
A resident of Perth may be able to get an emergency cash loan from a payday loan provider. Bad applicants may be eligible for these loans as payday cash loans usually have eligibility criteria which is mostly based on an applicant's current employment history and their ability to repay the loan in a short amount of time.
Borrowers of payday loans are required to fill out a short application form and to show proof of their employment. The lender is usually able to provide response to the application (whether approval or rejection) in only a few minutes and successful applicants could have funds transferred into their account the same or next day. There are higher fees and rates with this type of loan that customers should be aware of before applying.
How to compare providers in Perth
Rates.
The payday loan industry in Australia has become heavily regulated in recent years resulting in a cap in fees on the amount they may charge. For a loan of less than $2,000, this means rates are limited to a 20% establishment fee and 4% monthly fees of the principal loan amount. These rates still make borrowing money in this way very expensive and always bare in mind that late fees are not regulated in the same way.
Fees.
Customers should check the fees carefully and look at the fine print to see how much they will be charged for a late or missed repayments.
Terms.
The terms involve how long you have to pay the loan back. Most often these are short periods of time with this type of loan, lasting anywhere from one week to 90 days. Prospective applicants should consider these terms carefully as high interest rates mean high repayments, and longer terms mean more money paid over the life of the loan.
Credit check.
Some lenders will conduct a non-traditional credit check in order to ascertain if someone qualifies for a loan. This will allow you to apply without it adding an inquiry to your credit report.
What areas in Perth are payday lenders available?
Perth is a bustling modern city with a working class that extends to both extremes of the spectrum. A payday loan provider can be found in inner city suburban and commercial areas where there is a high population of middle class Australian workers.
The suburbs that surround the city are also open for payday loan providers. These residents that are either working locally or commuting to the city have many needs that a payday loan provider might be able to help to meet.
Applecross. Located on the Swan River, this small suburb was once home to the notable actor Heath Ledger. Here people can find a number of well known Perth landmarks that make this an area an attractive one for tourism.
Ashfield. Also on the Swan River is Ashfield, a mostly residential suburb whose inhabitants have easy access to work by the local rail line.
Cloverdale. Located only 10km east of Perth's main business district, Cloverdale is home to Belmont Forum. This is a popular retail centre for Perth with over 140 stores and shops located inside.
Ferndale. People will find Ferndale 15km from the central business district of Perth on its southeastern side. The residents here are able to enjoy a large sports ground and the smaller Ferndale shopping centre.
Lynwood. Close to Ferndale is the small suburb of Lynwood. This mostly residential area located next to the Canning River contains a series of popular parks alongside two major shopping complexes and a large recreation centre.
South Perth. Only 3km south of the Perth central business district this inner city suburb is home to the Perth Zoo. The areas proximity to the river and business district has caused a rise in residential buildings prices, including a number of high rise apartment complexes.
What are the pros and cons of a Perth payday loan?
Short turnaround. A payday loan is able to provide a borrower with cash fast when they need it, sometimes on the same day.
Loan amounts. The loan amounts of vary from $100 to $5,000, to suit applicants' current needs.
Easy application. In most cases the amount of paperwork involved in securing a payday loan is minimal, and requires not much more than identification, current bank details and a transaction account.
Rates and fees. When combined, the rates and fees a borrower pays with this type of loan are much higher than a typical personal or other loan product. If someone choose long terms, they can end up paying an exorbitant amount of money for borrowing a comparably little amount.
Questions to ask a payday loans provider
What types and amounts of fees should I expect and how much will I be charged for a late repayment?
How long will I have to pay the loan back and will I be penalised for doing so earlier than expected?
Once I have completed the terms of one loan, will I be permitted to apply for another?
How are you checking my credit history and will you be??
This type of loan can easily cost a lot more money than it can be worth if someone does not conduct careful comparisons first. Compare the variety of payday loan lenders in Perth before submitting an application.
More guides on Finder