Payday Loans in Brisbane
A guide to short term loan options in Brisbane.
We're reader-supported and may be paid when you visit links to partner sites. We don't compare all products in the market, but we're working on it!
Thanks to tourism and a boom in the white-collar and blue-collar industries, Brisbane currently boasts one of the highest average incomes per household in Australia. Even so, out of the three million people in Australia's most populous city, thousands still struggle to make ends meet between paydays.
Are you struggling financially?
If you're struggling financially and would like to speak to someone for free financial advice, information and assistance you can call the Financial Counsellors hotline on 1800 007 007 (open from 9:30am to 4pm, Monday to Friday). If you are suffering financial problems related to the coronavirus pandemic you may be eligible for additional support. Find out more here: https://www.finder.com.au/coronavirus-financial-help

⚠️ Warning about Borrowing

Do you really need a loan today?*
It can be expensive to borrow small amounts of money and borrowing may not solve your money problems.
Check your options before you borrow:
For information about other options for managing bills and debts, ring 1800 007 007 from anywhere in Australia to talk to a free and independent financial counsellor
Talk to your electricity, gas, phone or water provider to see if you can work out a payment plan
If you are on government benefits, ask if you can receive an advance from Centrelink: Phone: 13 17 94
The Government's MoneySmart website shows you how small amount loans work and suggests other options that may help you.
* This statement is an Australian Government requirement under the National Consumer Credit Protection Act 2009.
There are a number of options available to people who are having trouble financially, but for those people who happened to be hit with an unexpected expense and ran short before payday, a payday loan is a popular option.
Payday loans can be straightforward to secure: applying for one requires practically no paperwork. People can almost always apply online and funds are made available hours after approval.
If someone struggles regularly between paydays, or thinks that they will have any trouble repaying a payday loan, they should reconsider submitting an application as payday loans can fast track people into debt spirals.
Sunshine Short Term Loans
This is a short-term loan offer with a fast and easy online application for good or bad credit borrowers. You can
apply today to get approved
for up to $2,000. Get your loan funded in 30 minutes - conditions apply.
Loan Amount: $2,000
Loan Term: 9-14 weeks
Turnaround Time: 30 minutes - conditions apply
Fees: 20% of loan amount + 4% of loan amount each month
Bad credit borrowers OK
Quick & easy Approval
Go to site
More info
Compare a range of payday loans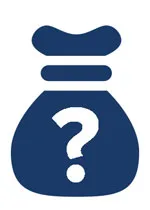 How do payday loan providers in Brisbane work?
Most providers in Brisbane allow online applications, which means little to zero paperwork for applicants. A few personal details will be required as well as information about the applicant's income, expenses and employment. Applications are processed and funded usually within 24 hours. If someone has the means to repay the loan, their application is usually considered.
Brisbane providers will lend up to $2,000 as long as applicants meet the criteria. Some go even as high as $5,000. As for the cost, for a loan up to $2,000 customers will usually pay a 20% establishment fee and a 4% monthly fee, as payday loans are subject to an ASIC cap. There is, however, no cap on late payment or default fees. Loans over $2,000 will have higher fees and charges, capped at a $400 establishment fee and 48% p.a. interest (this includes all other fees and charges).
Information about how to compare payday loans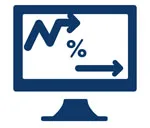 How to compare short term loan lenders available in Brisbane
There are a number of factors that prospective applicants in Brisbane can look at prior to submitting a payday loan application. Applicants will need to know just how much money they will need, and how much they can afford to repay before they can compare lenders effectively. They will also need to compare the eligibility criteria which will differ somewhat between lenders, to ensure that they meet all of the necessary criteria.
In general, payday loan providers have minimal requirements for approval, though the price for the guarantee of quick cash is high fees, high interest and high repayments within a short period of time. The applicant has to consider these terms seriously when deciding how much to borrow. Once the applicant has decided how much they need and what they can afford to repay, they can compare lenders using the following:
The loan amount. Customers can compare lenders by how much they are able to lend and whether this meets the applicant's needs. Prospective applicants should keep in mind that they may not be eligible for the full amount.
Term of the loan. Payday loans are usually repaid in time with the successful applicants pay schedule. However, loan terms with payday loans vary from 16 days to one year. A shorter term loan will mean higher repayments, whereas a longer term loan will mean more cost over the life of the loan. What does each lender offer?
Turnaround time. How quickly a successful applicant may be able to receive their funds from each lender, and whether this meets their needs.
Fees and charges. While most payday lenders charge a 20% establishment fee and 4% monthly fees, there may be some lenders who charge less (please note that lenders who charge more are in breach of ASIC's regulations). Also note late payment, default, and any other fees that may come attached to the loan.
What areas in Brisbane are Payday Loans available?
Payday loan providers generally have a strong online presence, but people can find provider offices almost anywhere in the greater Brisbane area.
Inner-city precincts South Bank and Fortitude Valley are considered the fashion, entertainment and social hubs.
Brisbane's suburbs Include the chic Ascot and Hamilton, West End with its classic and vintage overtones, Roma Street Parkland with its iconic park and Bayside with its foreshores of Shorncliff, Wynnum and Manly.
What are the pros and cons to weigh up?
Approved within hours.
A payday loan is approved within hours following the application and money is made available almost immediately after approval.
Relieves financial pressure.
When in a tough spot financially and all options have been exhausted, a cash injection via a payday loan might provide a welcome boost until the next payday.
Minimal paperwork.
Most applications are submitted online, which means zero paperwork. Applicants are not required to provide reasons for the loan and providers may not conduct credit-history checks.
Unaffordable repayments. Payday loans are an expensive way to borrow money and should only be used as a last resort. Check the size of each repayment and ensure you will be able to pay it on time. Unaffordable repayments can lead to late fees that will only make things worse.
Short term.
Most providers require that the payday loan be repaid by the following payday or within a maximum of 50 to 60 days, though some payday lenders have terms of one or even two years (depending on the loan amount).
High rates and fees.
Since there are fewer criteria and bad credit applicants are welcome for loan approval, the fees and rates for payday loans are high. However, there are rules in place so be sure to check your lender is not charging you more than ASIC allows. Also, look at what you would be charged if you are late on a payment or if you default on the loan altogether.
Disreputable lenders. Because payday loans can be an attractive option to vulnerable people, they can encourage predatory lenders. Applicants should ensure that a lender is reputable prior to submitting an application. Check for a credit licence on the ASIC Register and ensure that the lender is easily contactable.
Impact on credit score. Every loan application shows up on credit reports. While lenders might not consider credit history, applying for lots of loans within a short period can have a negative impact on your credit score in the future.
Questions to ask before borrowing
All payday-loan providers urge potential clients to do their research before applying for a loan, so in the spirit of financial responsibility,
shop around and compare rates
before committing to a contract.
More guides on Finder