Payday Loans in Adelaide
A hard working Adelaide citizen could take care of that emergency with the help of a payday loan
We're reader-supported and may be paid when you visit links to partner sites. We don't compare all products in the market, but we're working on it!
With a diverse population of close to 1.5 million, the capital city of South Australia has a growing workforce made up mostly of health care and social assistance providers. It is this middle economic class of Adelaide that can benefit the most from the services that a payday lender provides.
Adelaide is a diverse community with migrants making up around 30% of the total population. This is a busy, centralised metropolitan area with close to 80% of the population of South Australia residing within its limits. This is not surprising for a city that has won numerous awards for being in the top ten of the world's most liveable cities.
Are you struggling financially?
If you're struggling financially and would like to speak to someone for free financial advice, information and assistance you can call the Financial Counsellors hotline on 1800 007 007 (open from 9:30am to 4pm, Monday to Friday). If you are suffering financial problems related to the coronavirus pandemic you may be eligible for additional support. Find out more here: https://www.finder.com.au/coronavirus-financial-help

⚠️ Warning about Borrowing

Do you really need a loan today?*
It can be expensive to borrow small amounts of money and borrowing may not solve your money problems.
Check your options before you borrow:
For information about other options for managing bills and debts, ring 1800 007 007 from anywhere in Australia to talk to a free and independent financial counsellor
Talk to your electricity, gas, phone or water provider to see if you can work out a payment plan
If you are on government benefits, ask if you can receive an advance from Centrelink: Phone: 13 17 94
The Government's MoneySmart website shows you how small amount loans work and suggests other options that may help you.
* This statement is an Australian Government requirement under the National Consumer Credit Protection Act 2009.
Sunshine Short Term Loans
This is a short-term loan offer with a fast and easy online application for good or bad credit borrowers. You can
apply today to get approved
for up to $2,000. Get your loan funded in 30 minutes - conditions apply.
Loan Amount: $2,000
Loan Term: 9-14 weeks
Turnaround Time: 30 minutes - conditions apply
Fees: 20% of loan amount + 4% of loan amount each month
Bad credit borrowers OK
Quick & easy Approval
Go to site
More info
Comparison of payday loans in Adelaide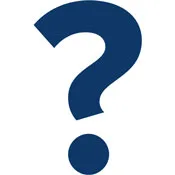 How do payday loan providers in Adelaide work?
If you are in need of help in between pays you could apply online for a payday loan. These types of short term loans give an individual access to quick cash with few questions asked. There are no restrictions on what the money may be used for, and most lenders are able to approve the loan and deposit the cash into your account within one to three days.
Depending on the provider you use in Adelaide and your personal finances, you can potentially borrow up to $2,000. The terms for a payday loan in Adelaide are short with the expectation being that the funds are repaid within just a few weeks when your payday comes around.
How to compare your payday loan options
Interest rates. Regulations in Australia control the interest rates of most payday loans, but you may be able to find a provider who will go below the standard 20% plus 4% p.a.
Length of time. You can find providers that are able to approve your application and transfer your funds in the same day, while others may take up to three days to process your request.
Maximum loan amount. The amount of money that a payday loan provider will offer varies greatly in Adelaide.
Fees. There could be high fees associated with this type of quick cash loan. Check the terms carefully to see exactly how much and for what you are being charged.
What areas in Adelaide are payday loans providers available?
Adelaide has a busy economy with a large portion of its working population employed in retail and in the health care industry. In addition close to half of all cars made in Australia are produced in Adelaide's General Motors plant and 40% of the high tech devices exported from Australia originate in plants within this city.
You will find payday loan providers scattered throughout this busy city helping this work force when they have a need for quick cash before they receive their next paycheque.
Golden Grove.

A north east suburb of Adelaide, Golden Grove is home to a number of major retail outlets, specialty stores and banks. Here you will not only find a large population of retail workers, but faculty and staff of the areas major secondary schools.

Mawson Lakes.

Like Golden Grove, Mawson Lakes is a new outer suburb of Adelaide. It is home to Australia's first technology park which currently houses close to a hundred various organisations and is a major contributor to the areas work force.

Brighton.

The coastal suburb of Brighton is a busy beach town which hosts the Brighton Jetty Classic every February. This has become one of the largest open water swimming events in South Australia.
North Adelaide.

North of the River Torrens is the suburb of North Adelaide. Here you will find a total of heritage listed pubs and hotels nestled in between up and coming modern shops and restaurants.

Fitzroy.

This is an upper class suburb located on the northern side of Adelaide. Here you will find some of South Australia's most valuable properties, but no buildings that are non-residential other than one church meeting house.

Burnside.

This is also a primarily residential suburb located on the east side of Adelaide. Being one of the first suburbs of the city, you will find a number of grand and historic houses are scattered among the more modern ones.
What are the benefits and drawbacks to consider?
Benefits
Minimal paperwork. In most cases the process of filling out an application for a payday loan takes no more than five minutes.
Quick approval. You can usually find out if you have been approved for a payday loan in just a few minutes.
Fash cash. Once approved, you will have your money in just a few days if not sooner.
Drawbacks
Cost. The high rates and fees that are typically charged with a payday loan make this an expensive choice in loan products.
Questions to ask your Payday Loans provider
Fees. What kinds of fees will I be expected to pay with this loan?

Repayments. Will I be making repayments or do I need to pay the loan back in full at one time?

Terms. How long do I have to pay the loan back?

Borrowing again. After I pay off a payday loan will I be able to borrow again in the future?
There are a large number of different businesses and industries in Adelaide that create a diverse work force. If an Adelaidean finds that they need cash quick they should first research all of their options carefully. Tools such as comparison tables and personal loan calculators can make it easy to see how much you are actually paying and which provider has the best rates and fees.
More guides on Finder