How to pay your tax bill by credit card
From surcharges and fees to earning rewards points, here's what you need to know to pay the Australian Taxation Office with a credit card.
We're reader-supported and may be paid when you visit links to partner sites. We don't compare all products in the market, but we're working on it!
If you have to make a payment to the Australian Taxation Office (ATO), using your credit card is a convenient and potentially rewarding way to do it. But there are also fees for paying the ATO by card, as well as strict terms and conditions around earning points.
Use this guide to learn more about your options, including the different ways you can use a card to pay your tax bill, the fees involved and when you'll earn credit card points for ATO payments so you can decide if this is the right way for you to pay your taxes.
American Express Credit Card Offer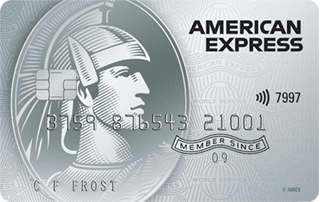 American Express Platinum Edge Credit Card
Receive a
$200
travel credit every year
Eligibility criteria, terms and conditions, fees and charges apply
American Express Credit Card Offer
Enjoy $200 to spend on travel each year through AMEX travel which includes flights, accommodation, car hire and more.
Receive a $200 travel credit every year
Earn 3 points per $1 spent at major supermarkets and petrol stations, 2/$1 spent overseas and 1/$1 on other eligible purchases.
Receive complimentary domestic and international travel insurance when you pay for your return trip on your card.
Annual fee of $195 and purchase interest rate of 20.74% p.a.
How can I pay the ATO with a credit card?
You can use a credit card to pay the ATO through the Government EasyPay website or phone service, via your MyGov account or through BPAY. You'll find details on each option below, but before you get started, make sure you have the following handy:
A valid Visa, Mastercard or American Express card.
Your payment reference number (PRN) or electronic funds transfer (EFT) code. This number can be found above the bar code on your payment slip or debt notice, or online via myGov.
ATO card payment fees
When you use a card to pay the ATO through the Government EasyPay service or myGov, you'll be charged a card payment fee. This fee is a percentage of the payment you make and varies depending on the type of card you use. The current rates are:
American Express: 1.45%
Australian Mastercard credit cards: 0.7%
Australian Visa credit cards: 0.78%
Australian Mastercard debit cards: 0.15%
Australian Visa debit cards: 0.36%
International Mastercard or Visa: 2.7%
You will be informed of the fee and total transaction amounts before finalising your payment.
How to pay the ATO using the Government EasyPay service
This secure payment service is provided by the ATO and the Reserve Bank of Australia. It allows you to make online payments as either an individual or a business using the following steps.
Go to the ATO website's "How to pay" page and scroll down to the credit/debit card section.
Click "Pay now with the Government EasyPay service" to be taken to the secure payment website.
Enter your Payment Reference Number (PRN), the amount you're paying and your card details, then follow the prompts to complete the payment.
Alternatively, you can call the Government EasyPay phone service on 1300 898 089 and provide your details over the phone.
How to make an ATO payment through myGov
If you're an individual or sole trader, you can pay your tax bill through your myGov account (as long as you have linked it to the ATO).
Log in to your myGov account.
Select the "Australian Taxation Office" link.
Click on the "Tax" column, select "Payments" and then "Payment Options".
Select the card payment option and follow the prompts to complete the payment.
How to use a credit card for BPAY payments to the ATO
If your credit card allows BPAY payments, you can use the following steps to pay the ATO:
Log in to your credit card's Internet Banking service and select the BPAY option.
Fill in the payment details, including the BPAY Biller Code and Reference Number located on your ATO payment slip or debt notice.
Follow the prompts to complete the transaction.
Keep in mind that most credit card issuers treat BPAY transactions in a similar way to cash advance transactions. When this is the case, you could be charged a cash advance fee and the cash advance interest rate from the time the transaction is made. You also usually don't earn points for BPAY payments from a credit card.
ATO payments deadline
Additional fees and penalties may apply if you don't settle your bill with the ATO by the due date listed on your bill or Tax Assessment Notice. Keep in mind that transactions done outside regular office hours are processed the following business day. This includes payments made after 6pm (Sydney time) on weekdays, as well as those made on weekends or public holidays.
If you're having trouble paying the full amount owed, call the ATO on 13 28 65 (for individuals) or 13 72 26 (for businesses) to discuss your options. You can also request a payment plan through a registered tax agent or via myGov.
Can I earn points for using a credit card to pay my tax debt?
There is only a limited range of credit cards that offer points for ATO transactions. So, if you have a rewards credit card you plan to use, refer to the program's terms and conditions to find out if government payments count as "eligible purchases" that earn rewards points. If your current card doesn't offer points, you may want to compare cards that specifically mention the earn rate for ATO and government payments.
Compare credit cards that earn points for tax payments
Find out more about earning rewards for tax payments here
Are there other benefits to paying the ATO by credit card?
As well as the potential points you could earn, there are several other reasons you might choose to pay the ATO by credit card. We've outlined these below.
Build credit history. Payments like these, if promptly repaid, can help establish a healthy credit history over time, which in turn helps with getting your future credit or loan applications approved. See more ways to improve your credit rating.
Ease cash flow. Charging a large lump sum payment like your tax bill to your credit card can help with cash flow, but be careful about incurring interest fees on your account.
Earn interest on early tax. On the flipside, the ATO will pay you interest on your tax payment if you pay it more than 14 days before the due date. You are eligible to claim this interest amount back as a credit on your tax return. See the ATO website for more about calculating interest on early payments and overpayments of tax.
Claim back your credit card fee as a tax deduction. In some circumstances it is possible to claim your credit card annual fee as a tax deduction. In general, it is deductible in connection with business tax liabilities and not personal income tax liabilities or penalties. Ask your accountant or refer to the ATO's business deductions and operating expenses page for more details.
What else do I need to consider when using a credit card to pay the ATO?
Make sure you also look at the following factors before pulling out plastic for your ATO payments:
Interest charges. If you use your credit card to pay the ATO and don't clear the balance by the due date on your statement, you'll end up paying interest on this debt.
Interest-free days. Some cards that offer interest-free days specify that they are only available for "eligible purchases". While most providers do consider government payments as "eligible", some may exclude them from this benefit, meaning interest would be charged from the date you paid the ATO. Check your card's terms and conditions or contact the customer service team to find out if this affects you.
With most credit card payments to the ATO attracting a surcharge make sure you do your sums before deciding how to pay. It's also worth considering fee-free options – such as BPAY or a direct transfer from your everyday bank account – so that you can find the most convenient and affordable way to pay your tax bill.
Images: Shutterstock
Back to top
More guides on Finder