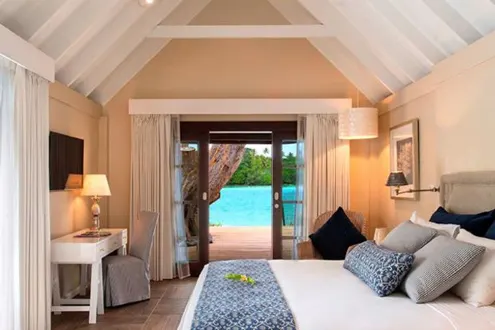 Warwick Le Lagon Resort & Spa, Port Vila
from Finder Hotels
Warwick Le Lagon Resort & Spa offers travellers a luxurious resort stay with all the bells and whistles while being perched over a serene lagoon.
Unlike other overwater bungalows, there is no direct access down to the water from your room but you will be greeted with no-filter-needed views of the crystal blue Erakor lagoon.
4-star resort.
Standard rooms start from $482 per night.
Three dining options, spa and swim up bar in a resort-size swimming pool.
The Lagoon Bungalow offers picture-perfect views of Erakor Lagoon.
Spacious rooms with individual balconies or patios, snorkelling, kayaking and other water activities available nearby.
View details