Overwatch Review: "This I like"
RPG pioneer Blizzard Entertainment aims its considerable talent and resources at the first-person shooter genre.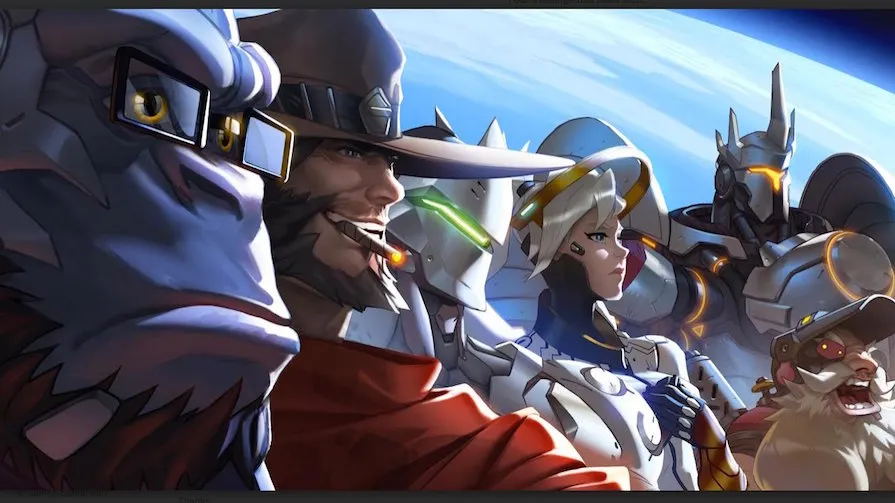 We're reader-supported and may be paid when you visit links to partner sites. We don't compare all products in the market, but we're working on it!
Oh, how I've over-waited for Overwatch. Thanks to a bunch of closed and open betas – not to mention a behind-the-scenes visit to Blizzard itself – I've now lost 50+ hours to this infectious first-person shooter. Yet it was time and ammunition well spent.
The good news: the stellar betas represent the entirety of Overwatch's day one content, and so many of you were already well-armed enough to make a final verdict as soon as the servers switched on. I've spent many a night trying to break this shooter in a variety of ways; both by assembling teams of characters I figured would be overpowered, and scoured the maps for tactically unfair positions. If you lost a match because there was one guy jump-humping walls – yeah, probably me. Sorry.
That said, there are no chinks in Blizzard's armour. Overwatch clearly bears the benefit of hundreds of hours of internal and external testing. There are practically no cheese tactics to grate upon your nerves; and if any appear, Blizzard has already committed to a no-warning ban system. This I like.
And the best character in Overwatch is...
These measures are important, because any 6v6 match in Overwatch lives and dies on the balance and fairness of its 21 launch heroes. Imagine, if you will, a first-person Street Fighter II, with guns. You select from a culturally diverse group of combatants who share a more-or-less similar basic attack and move-set (jump, walk, shoot, melee), but it's their suite of crazy super moves that decide who wins the round.
Knowing what your avatar is capable of is an immensely fun journey of discovery. Learning what everybody else can do is the only way to truly master Overwatch.
The near two-dozen death-dealers are sorted into four easily identifiable roles - and I love how the lobby menu points out that – hey, no – not all of you can be frontline MVPs. In most cases, that sort of mindless aggression will equal suicide. You'll need a blend of Offense (scout ahead, engage in duels, and press the objective), Defence (guard objectives, and create Spartanesque choke points), Tank (shield allies, crowd-control the front line), and Support (buff others, avoid duels, offer soothing emotional advice over voice-chat).
As to my favourite hero, well that's a 45-minute conversation in itself. In most other games I'm a character monogamist; I'll doggedly stick to somebody with a cool design or skill, and then court no rivals. Here, the overwhelming majority of Overwatch's weird and wonderful cast of characters require one single test-play for them to become your "new favourite". So I currently have about 18 new favourites, and counting.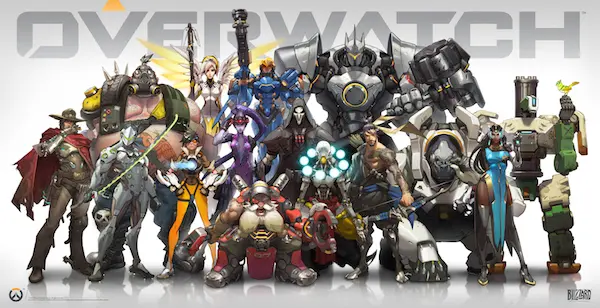 Exploring the modes and tactics of Overwatch
In Assault matches (aka "capture the thing, or prevent the capture of the thing") I enjoyed using the sapper teleportation skills of Tracer. But how could anybody not love gunslinger McCree's "Ultimate Ability", which fan-fires death into absolutely everything in sight? When playing Control matches (secure objective areas in a best-of-three round format) I'd get my Lee Harvey Oswald on with the roof-scaling Widowmaker, or I'd provide X-ray vision to my team with samurai Hanzo's sonic arrows. Just as Sun Tzu once said: the warrior who can see through walls in a radar-less battle will subdue his enemy and earn a fully sick KDR (kill/death ratio).
During any Escort match (make a hover sled move to a point within a time limit, or prevent it) I'd become a one-woman roadblock with D'Va's bipedal mech, or simply ride the hover sled to victory with Reinhardt's massive shield soaking up all incoming fire. Last but not least, in Hybrid mode (a combination of Assault and Escort objectives) I'd give back to the team by dispensing rollerblade-delivered health as Lucio, or I'd beat that hefty respawn timer by insta-reviving allies with Mercy.
Four modes, four main roles, 21 characters, over 12 maps, and no actual narrative for this universe (beyond what's being deployed in other media). Boil Overwatch down to that bullet-point list and it might seem wafer thin. The reality: much like Street Fighter, it's expertly tuned to be a ridiculously replayable game where no match will ever play out like the last.
It sounds amazing and looks bloody gorgeous, too. Blizzard has some of the finest visual and aural artists in its employ, and collectively they have crafted an extremely colourful and rich near-future Earth.
There's clearly decades of history and inter-relationships built into these faces and places. It's just a minor pain in the arse that you have to go looking for these stories elsewhere, rather than enjoying them in-game.
Lacking gore and lore
Beyond that minor case of what I'd call "Destiny Grimoire Cards 2,0", Overwatch is still a ludicrously addictive and tightly-designed team-shooter. Not only is it fun and accessible in short bursts, but the die-hard player will be hooked by the XP progression system that doles out rewarding loot boxes. Especially as the best part of this system is that match-quitters don't prosper, and the level playing field is maintained by having cosmetic-only rewards.
When you look at Blizzard's back catalogue – Diablo, Warcraft, StarCraft – it's clear that this is a forward-thinking developer that creates franchises to last for decades. When I spoke to game director Jeff Kaplan during a trip out to the studio, he revealed his hopes that Overwatch will be an IP the team can support for 20 years, at the very least. Quick example: Blizzard already has plans to implement a Competitive Mode next month, for the player who can't help but spell "team" with an "I."
What we've got here today is one helluva sturdy base to build towards a long-running franchise. We advise you make a heroic leap onto this ground floor with confidence. Don't overwatch from the sidelines like a filthy camper.
If you want to pick up Overwatch, check out our Australian price comparison.
We reviewed Overwatch on PlayStation 4 with a copy provided by the publisher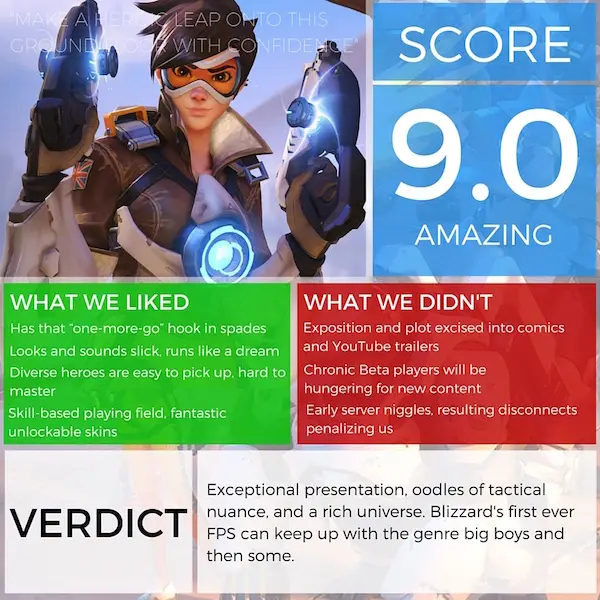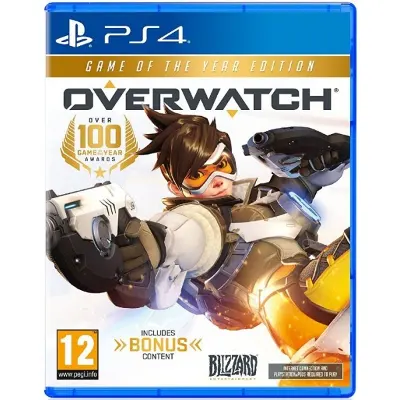 Buy Overwatch on PS4
from ozgameshop.com
Explore a global peacekeeping task force which helped save the world during the Omnic Crisis, and was the big name in worldwide heroism and unity!
View details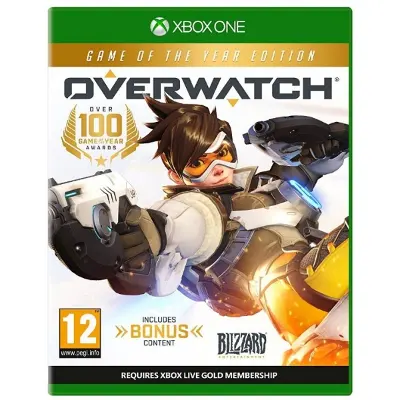 Buy Overwatch on Xbox One
from ozgameshop.com
Explore a global peacekeeping task force which helped save the world during the Omnic Crisis, and was the big name in worldwide heroism and unity!
View details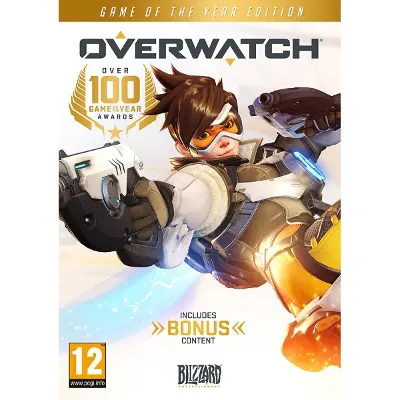 Buy Overwatch on PC
from ozgameshop.com
Explore a global peacekeeping task force which helped save the world during the Omnic Crisis, and was the big name in worldwide heroism and unity!
View details
More guides on Finder