Optus rolls out new Samsung Galaxy S20 plans with free Buds+ and double data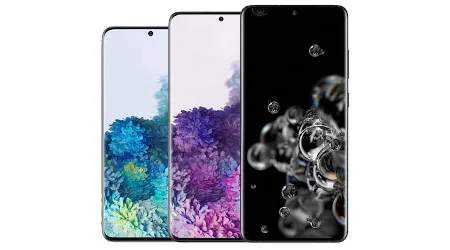 Pre-order the latest Samsung handset from Optus and get double the data for the first year, plus a free pair of Galaxy Buds+.
For anyone who's been clamouring to get their hands on Samsung's latest mobile offering, you're in luck: the brand has just announced the release of its new Galaxy S20 series, and you can get it from Optus. Until 5 March, you can pre-order any of these new handsets as part of a 12, 24 or 36-month Optus phone plan.
All of the Samsung Galaxy S20, S20+ and S20 Ultra models are available to choose from in the 5G iteration, which means you can potentially access the Optus high-speed 5G network once your plan is up and running. The handsets will ship out on 6 March, one day after the promotion ends.
There's even a few bonuses for pre-ordering. With Optus's Large and Extra Large plans, you'll get double data automatically for the first 12 months, or you can choose to double your data on the Small and Medium plans for an extra $10 per month.
On top of this, anyone going for the fancier S20+ and S20 Ultra models will get a free pair of Samsung Galaxy Buds+, valued at $299.
So if you want to be one of the first in Australia to lay your hands on one of the new Galaxy S20 phones come March, check out Optus's plans below. Each handset will raise the monthly cost of the plan depending on the length of your contract and which model you go for. These range from $36 monthly for the S20 to $55.50 monthly for the S20 Ultra on a 36-month plan.