Optus iPhone XR plans are now up for pre-order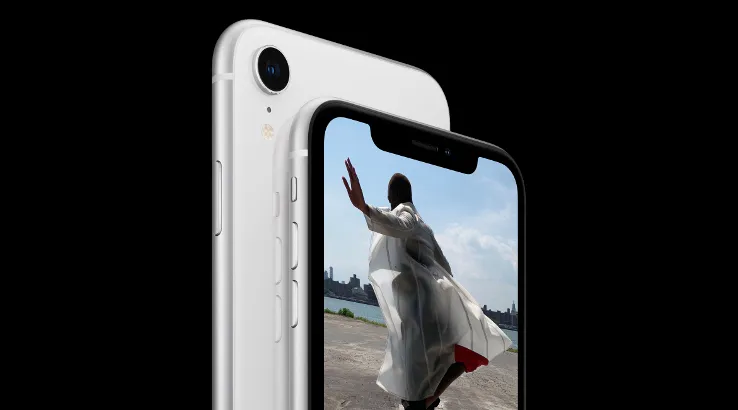 If you're looking to pick up the slightly more affordable iPhone XR, here's what it'll cost you through Optus.
Apple revealed the iPhone XR back in early September, though the handset was ultimately overshadowed by the bigger and more-expensive iPhone XS and iPhone XS Max. The fact that the iPhone XR wasn't due to launch for more than a month after its announcement probably didn't help it stand out either.
None of that matters now, though, as pre-orders for the cheapest of Apple's new iPhone X line are now live in advance of the phone shipping out on 26 October. Optus is getting in on the action by offering the handset on its My Plan Plus and My Plan Flex plans, both of which portion out the $1,000+ cost of the iPhone XR over 24 months. Bear in mind that the My Plan Flex options are leasing plans, so though they're often cheaper than their My Plan Plus counterparts, you won't actually own the iPhone XR by the end of the contract.
For a full breakdown of Optus' iPhone XR plans, take a look at the table below:
---
| Plan and Device | Monthly plan cost | Handset repayment | Total monthly cost | Data | Minimum term | Minimum total cost |
| --- | --- | --- | --- | --- | --- | --- |
| Optus My Plan Plus $45 iPhone XR 64GB | $45.00 | $32 | $77.00 | 2GB + 2GB bonus | 24 months | $1,848.00 |
| Optus My Plan Plus $65 iPhone XR 64GB | $65.00 | $22 | $87.00 | 10GB + 10GB bonus | 24 months | $2,088.00 |
| Optus My Plan Plus $85 iPhone XR 64GB | $85.00 | $5 | $90.00 | 25GB + 25GB bonus | 24 months | $2,160.00 |
| Optus My Plan Plus $105 iPhone XR 64GB | $105.00 | $0 | $105.00 | 100GB + 100GB bonus | 24 months | $2,520.00 |
| Optus My Plan Plus $125 iPhone XR 64GB | $125.00 | $0 | $125.00 | 200GB | 24 months | $3,000.00 |
| Optus My Plan Plus $45 iPhone XR 128GB | $45.00 | $42 | $87.00 | 2GB + 2GB bonus | 24 months | $2,088.00 |
| Optus My Plan Plus $65 iPhone XR 128GB | $65.00 | $32 | $97.00 | 10GB + 10GB bonus | 24 months | $2,328.00 |
| Optus My Plan Plus $85 iPhone XR 128GB | $85.00 | $15 | $100.00 | 25GB + 25GB bonus | 24 months | $2,400.00 |
| Optus My Plan Plus $105 iPhone XR 128GB | $105.00 | $0 | $105.00 | 100GB + 100GB bonus | 24 months | $2,520.00 |
| Optus My Plan Plus $125 iPhone XR 128GB | $125.00 | $0 | $125.00 | 200GB | 24 months | $3,000.00 |
| Optus My Plan Plus $45 iPhone XR 256GB | $45.00 | $52 | $97.00 | 2GB + 2GB bonus | 24 months | $2,328.00 |
| Optus My Plan Plus $65 iPhone XR 256GB | $65.00 | $42 | $107.00 | 10GB + 10GB bonus | 24 months | $2,568.00 |
| Optus My Plan Plus $85 iPhone XR 256GB | $85.00 | $25 | $110.00 | 25GB + 25GB bonus | 24 months | $2,640.00 |
| Optus My Plan Plus $105 iPhone XR 256GB | $105.00 | $10 | $115.00 | 100GB + 100GB bonus | 24 months | $2,760.00 |
| Optus My Plan Plus $125 iPhone XR 256GB | $125.00 | $0 | $125.00 | 200GB | 24 months | $3,000.00 |
| Optus My Plan Flex $45 iPhone XR 64GB | $45.00 | $15 | $60.00 | 2GB + 2GB bonus | 24 months | $1,440.00 |
| Optus My Plan Flex $65 iPhone XR 64GB | $65.00 | $7 | $72.00 | 10GB + 10GB bonus | 24 months | $1,728.00 |
| Optus My Plan Flex $85 iPhone XR 64GB | $85.00 | $0 | $85.00 | 25GB + 25GB bonus | 24 months | $2,040.00 |
| Optus My Plan Flex $105 iPhone XR 64GB | $105.00 | $0 | $105.00 | 100GB + 100GB bonus | 24 months | $2,520.00 |
| Optus My Plan Flex $125 iPhone XR 64GB | $125.00 | $0 | $125.00 | 200GB | 24 months | $3,000.00 |
| Optus My Plan Flex $45 iPhone XR 128GB | $45.00 | $32 | $77.00 | 2GB + 2GB bonus | 24 months | $1,848.00 |
| Optus My Plan Flex $65 iPhone XR 128GB | $65.00 | $22 | $87.00 | 10GB + 10GB bonus | 24 months | $2,088.00 |
| Optus My Plan Flex $85 iPhone XR 128GB | $85.00 | $5 | $90.00 | 25GB + 25GB bonus | 24 months | $2,160.00 |
| Optus My Plan Flex $105 iPhone XR 128GB | $105.00 | $0 | $105.00 | 100GB + 100GB bonus | 24 months | $2,520.00 |
| Optus My Plan Flex $125 iPhone XR 128GB | $125.00 | $0 | $125.00 | 200GB | 24 months | $3,000.00 |
| Optus My Plan Flex $45 iPhone XR 256GB | $45.00 | $42 | $87.00 | 2GB + 2GB bonus | 24 months | $2,088.00 |
| Optus My Plan Flex $65 iPhone XR 256GB | $65.00 | $32 | $97.00 | 10GB + 10GB bonus | 24 months | $2,328.00 |
| Optus My Plan Flex $85 iPhone XR 256GB | $85.00 | $15 | $100.00 | 25GB + 25GB bonus | 24 months | $2,400.00 |
| Optus My Plan Flex $105 iPhone XR 256GB | $105.00 | $0 | $105.00 | 100GB + 100GB bonus | 24 months | $2,520.00 |
| Optus My Plan Flex $125 iPhone XR 256GB | $125.00 | $0 | $125.00 | 200GB | 24 months | $3,000.00 |
---
Latest mobile phones headlines