Oppo's Find X will cost $1,099 in Australia

You'll be able to score Oppo's premium phone from 16 August, but you'll pay a premium price.
Oppo's traditional competitive space in the Australian market has been with affordable mid-range devices. So when it announced the Oppo Find X back in July, it was a departure for the brand, because it was its first premium-feature, premium-priced handset.
The Oppo Find X as sold in Australia features a Qualcomm Snapdragon 845 SoC, 8GB of RAM and 128GB of internal storage, but it's the pop-up camera that is definitively the Find X's party piece. It allows Oppo to avoid the "notch" design that many premium smartphones have adopted in the wake of the Apple iPhone X, giving it a full-screen display instead that's actually full screen.
However, there are some smaller prices to pay for that full-screen goodness. The Oppo Find X loads its Nano SIM from the bottom of the phone, and between that and the USB C charging port, there's no space for a headphone jack. Also not present are features such as wireless charging or NFC (which means no Google Pay), although the latter did make an appearance on the Oppo R15 Pro recently.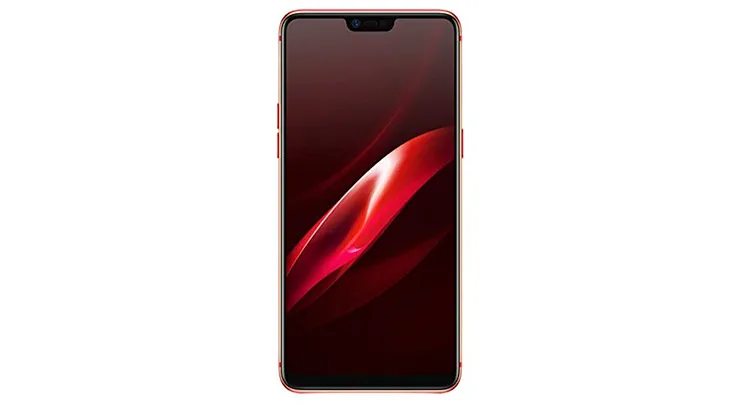 Buy the Oppo R15 Pro
from Amazon
Oppo's R15 Pro includes features such as IP-rated water resistance and NFC, along with excellent dual camera and stylish design.
View details
Oppo has today announced that it will make the Oppo Find X available in Australia for $1,099 from 16 August through JB Hi-Fi exclusively. That means that, unlike a number of previous Oppo handsets, it won't be offered on contract terms through carriers.
Many brands also produce a "premium" edition tied to a specific brand, and in the Find X's case, that's a tie-up with Lamborghini for the Lamborghini Oppo Find X. Oppo has announced that the premium model – which features Lamborghini styling and 512GB of onboard storage – will go on sale in Australia, although it's yet to reveal local pricing.
So how does that pricing compare? Its European pricing at launch sat at €999, which equates to around $1,566, and that's without bearing in mind any applicable taxes. We're getting a much more affordable phone, although the EU model does feature 256GB of storage to our 128GB model. Oppo's Michael Tran told finder that there's no plans currently to offer the 256GB variant of the Oppo Find X in Australia. There's no microSD expansion on the Find X, which could be significant if you like having lots of locally-stored data on your handset.
As for the Lamborghini Oppo Find X, its European pricing at launch was stated at €1,699, or around $2,664 at current exchange rates. We'll have to wait and see what kind of price Oppo puts on its more premium Find X variant when it arrives in Australia.
Don't way to pay outright for the Oppo Find X? Here's what you'll pay on contract for an Oppo R15 Pro in Australia right now!