Oppo R11 Review: A great value iPhone alternative
Oppo R11 Review
The Good...
Dual lens camera

Decent mid-range processor
Quick fingerprint sensor
High storage for a mid-range phone
The Bad...
ColorOS is inconsistent
No NFC
Ordinary battery life
No specified water resistance
Quick Verdict
If you've been hanging out for a dual lens camera phone at a mid-range price, wait no more. Oppo's R11 is a generally impressive iPhone clone with a few tricks of its own. While battery life could be better, this is a highly impressive handset and a great value option.
Oppo's R11 isn't quite an iPhone, although it tries to be, but it's a great alternative if Apple's price points are too much for you.
Oppo has been producing Android handsets with more than a passing similarity to Apple's very popular iPhone lines for some years now. How Apple's lawyers haven't become involved, I can't quite discern, but what that has largely meant for Oppo has been an increasing array of iPhone-lite style handsets with increasing value propositions.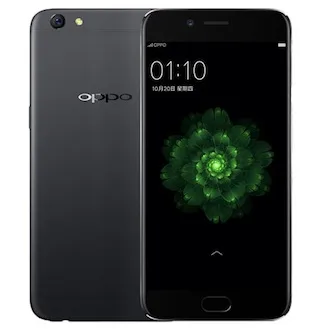 Click to get your own Oppo R11
from The Good Guys
This OPPO mobile phone has a 20 MP camera sensor resolution, so you can capture moments in time with amazing clarity. It has an Android 7.1.1 operating system. Order now from The Good Guys.
View details
The Oppo R9s Plus was an exceptional value handset, and its effective replacement is the Oppo R11, which is set to launch in Australia in early August. I've spent the past couple of weeks testing out an Australian model of the Oppo R11, having already had some hands-on time with the Chinese version of the handset at its launch.

Design
Like its predecessors, the Oppo R11 features a slimline design that is broadly evocative of Apple's existing iPhone designs. Whether that's a style issue for you is a personal matter, but if you aspire to an Apple style on a lower budget, it's a very close match. While I was testing the gold Chinese version of the phone, I had more than one person assume I was using an iPhone, although fewer made that comment with the black Australian version I tested. I suspect that if it was in the glossy black finish of the iPhone 7 Plus, the comparison would have been more obvious.
Measuring in at 154.5mm x 74.8mm x 6.8mm with a carrying weight of 150 grams, the Oppo R11 fits neatly in the hand and doesn't feel too bulky. Like its design inspiration, the fingerprint sensor on the front isn't a button per se, but instead a plate with a tiny motor behind it that vibrates when pressed to give the impression of a button. Volume controls run up the left hand side, while the right hand side houses the power button just below the dual SIM/microSD card tray. Like many of its sort, you've got the choice to drop two Nano SIMs into the R11, or just one and then add a microSD card, but you can't do both.
The rear of the Oppo R11 houses the dual camera array with a noticeable camera bump if that concerns you.
One factor I didn't intend to test, but inadvertently did, was the screen protector that Oppo drops onto every R11 handset. I'd already seen them being applied when I toured Oppo's factory that produces the R11, but during a brief trip to Tokyo, the R11 accidentally ended up in a bag with a set of keys.
For a regular phone, the results wouldn't have been pretty, and to be honest they weren't for the R11 either, but the screen protector took all the scratches, rather than the regular display screen. That's a big plus for ongoing durability, although undoubtedly reapplying a new screen protector will test my sanity somewhat.

Camera
Oppo made it perfectly clear at this year's Mobile World Congress that it sees mobile phone photography as a key battleground by showing off a 5x optical zoom sensor for an upcoming handset. Before you get too excited, that's not the R11, but you do get a dual lens array on the rear of the handset. The sensors on the back of the phone include a 20MP f/2.6 sensor with 2x optical zoom as well as a standard 16MP f/1.7 lens. On the front, you'll find a 20MP f/2.0 lens for selfie taking. On the video front, shooting is supported up to 4K resolution, although I often found that even short bursts of 4K video tended to heat the Oppo R11 up quite a lot.
Oppo's default camera app, like the rest of the phone, borrows heavily from the iOS playbook, which means it'll be instantly familiar to most users. Standard photo and video modes are accessed with right and left swipe motions. However, it's not quite a perfect copy given that there are a few small oddities in the Expert camera mode, such as the way the text for each manual control doesn't quite line up nicely with the rest of the screen. That's possibly a limitation of the switch from Chinese to English.
In terms of camera quality, the use of a 2x optical zoom gives the Oppo R11 the same essential camera capabilities as the much more expensive Apple iPhone 7 Plus. Does it really compare with Apple's flagship handset? Not precisely, but then at this price point, you really don't have any competitors to speak of if you want a dual lens camera phone just yet. For its price point, the R11 is a very capable camera phone. I tested it during a brief holiday in Tokyo, with mostly pleasing results:
Just to be clear, the 2x optical zoom on the R11 wasn't quite good enough to make it from street level straight to Godzilla's mouth, although it can be very handy in crowded tourist situations where getting close to a subject can be tricky due to the sheer mass of humanity in the way.
The R11 isn't quite as fast as the very best smartphone cameras, and I did find I had to give it a little more time in low-light situations to get the best shots, but within its mid-range price bracket, the R11 is very impressive.
Performance
Oppo's flagships have always tended towards using mid-range processors to deliver their grunt, and in the case of the R11, that comes in the form of Qualcomm's Snapdragon 660, paired with 4GB of RAM and 64GB of onboard storage. For the price, that should be a pretty potent combination and for the most part it is.
On a pure benchmark front, the R11 acquits itself quite well. Here's how it scored against a variety of mid-range handsets using Geekbench 4's CPU test:
| Handset | Geekbench 4 CPU Single Core (higher is better) | Geekbench 4 CPU Multi Core (higher is better) |
| --- | --- | --- |
| Oppo R11 | 1616 | 5895 |
| Huawei P10 | 1922 | 5633 |
| Motorola MotoZ Play 2 | 891 | 4485 |
| Oppo R9s Plus | 1466 | 4415 |
| Moto G5 Plus | 842 | 4180 |
| Apple iPhone SE | 2449 | 4171 |
| ZTE Axon 7 | 1721 | 4089 |
| Samsung Galaxy A7 | 771 | 3998 |
| HTC U Ultra | 1648 | 3848 |
The Oppo R11 doesn't quite claim the top of the mid-range tree when it comes to 3D graphics benchmark performance, but it's up there with some hefty contenders. Here's how it compares to the same handsets using 3DMark's Ice Storm Unlimited test:
| Handset | 3DMark Ice Storm Unlimited Result |
| --- | --- |
| Apple iPhone SE | 29276 |
| Huawei P10 | 25168 |
| Oppo R11 | 24525 |
| ZTE Axon 7 | 23955 |
| Oppo R9s Plus | 17755 |
| Motorola Moto Z2 Play | 14032 |
| Moto G5 Plus | 13753 |
| Samsung Galaxy A7 | 13629 |
However, benchmarks don't tell the entire story, and using the Oppo R11 is a matter of dealing with its raw power and then with the operating system laid upon it. The R11 runs on Android 7.1.1, which is reasonably current, but like previous Oppo phones, it's completely overtaken by Oppo's own "ColorOS" overlay, specifically ColorOS 3.1.
ColorOS takes the iOS comparison to the next level, with a highly simplified, app-drawer free Android experience that substantially changes the Android experience. If you are shifting from iOS, it will be (mostly) welcome, but for any long-term Android user, some of the changes verge on the irritating.
As an example, the drop-down notifications blind on the R11 is used for notifications only, with most other functions hidden in a swipe up control centre, a la iOS itself. By default (and you can re-sort this) the Settings app is two swipes away on that blind, rather than at the top of the screen. For some reason, the default keyboard treats a single tap of the shift button like caps lock, which can make entering passwords more of a chore than it should be. They're not killer annoyances, but they're noticeable in everyday usage of the handset.
While the initial Chinese version I went hands-on with didn't come with any Google services (which makes sense for the restricted Chinese market), the local version does have the full Google suite, but there's always the possibility of Android apps and ColorOS not playing nicely together.
You also get Oppo's own take on apps such as photo galleries, music and video playback, which are functional if a little unexciting. One unusual inclusion here is the mobile version of the Opera browser as the default, although Chrome is also already installed as part of the Google folder of apps.
The Oppo R11 features a very fast fingerprint scanner that can also be used to quickly wake the handset itself as well as doubling as the standard Android home button. Sadly, there's no sign of swipe or tap gestures in the style of the Huawei P10 or Motorola Moto Z2 Play.
NFC connectivity is noticeably absent from Oppo R11's hardware. Oppo's never included it before, which means that the phone is locked out of ecosystems such as Android Pay. Also on the missing-in-action list is any specified water resistance, although that's an unusual inclusion in mid-range phones to date.
Battery life
Oppo drops a 3,000mAh sealed battery into the Oppo R11, which should be enough for a day's decent usage. For the most part that's true, although on some days I did notice it starting to dip dangerously as the day went on. However, battery usage figures are remarkably variable, given that we all use our phones different ways on different days.
Given the R11's close resemblance to the Apple iPhone family, I had rather hoped that the one feature that Oppo wouldn't bring across would be battery life. Sadly, it appears that this is pretty much what it has done. Here's how the Oppo R11 compared using the older Geekbench 3 battery test against that same field of mid-range contenders.
| Handset | Geekbench 3 Battery Test Duration | Geekbench 3 Battery Score |
| --- | --- | --- |
| Samsung Galaxy A7 | 12:40:30 | 7603 |
| Motorola Moto Play Z 2 | 11:50:50 | 7107 |
| Motorola Moto G5 Plus | 11:15:40 | 6756 |
| Huawei P10 | 9:31:30 | 5523 |
| ZTE Axon 7 | 7:56:20 | 4763 |
| Oppo R11 | 7:52:30 | 4725 |
| Oppo R9s Plus | 6:14:20 | 3484 |
| Apple iPhone SE | 4:27:10 | 2671 |
By way of direct comparison, an iPhone 7 running the same test manages 7:50:10 with a battery score of 4701, which is eerily similar. While the Oppo R11 is considerably less expensive than an iPhone, the fact remains that there are other options open to you in the mid-range space that manage their battery life markedly better than the Oppo R11.
It is worth mentioning that the Oppo R11 does support Oppo's own in-house rapid charging solution, VOOC. Plug the Oppo R11 into a VOOC charger and its battery capacity will rapidly whoosh upwards, although it is predictably slower with other chargers.
Verdict
The R11 is Oppo's 2017 flagship phone, at least until we see a handset with that promised 5x optical zoom lens built in. Its approach to flagships is still very much in line with its general company vision, which has to do with offering lower cost and more affordable handsets, and that brings some compromises with it.
The style of the R11 is unashamedly that of the iPhone, and whether that excites or appals you is a personal matter, but what it does leave you with is a phone that looks quite good in the mid-range space. That shouldn't come as a surprise, given that even budget phones have moved beyond the space where they were nondescript black slabs.
On the processor front, the Oppo R11 punches above its price point in performance terms, tempered a little by the quirks of ColorOS. Again, if you're coming from iOS to the R11 they might be welcome additions, while heavy Android users are likely to loathe them a little more.
The camera, likewise, apes that of the iPhone 7 Plus at a fraction of the price and is easily one of the best options in its price class for still photography. Video was decent at 1080p, although that 4K overheating issue is a potential worry.
What that leaves you with is a device that, while it has its compromises, offers an overall great bang for buck equation.
The Oppo R11 will go on pre-sale in Australia from 1 August 2017, and general sale from 7 August 2017 for an outright price of $649. At this stage, there are no announcements of carrier partners, although if history is any guide, it could well show up at Woolworths Mobile or possibly Optus.
At that $649 price point, you're getting quite a lot of phone for your money, and that's undeniably a good thing, even though the mid-range space is getting quite crowded with alternate options. If ColorOS or the overall iPhone style of the R11 doesn't suit you, consider the Motorola Moto Z2 Play or Huawei's P10 handsets as solid alternative devices.
Specifications
Product Name

Oppo R11
Display

5.5in
Resolution

1920 x 1,080
ppi

401ppi
Software

Android 7.1.1/ColorOS 3.1
Storage

64GB
RAM

4GB
Battery

3000mAh
Front camera

20MP
Rear camera

20MP/16MP
Processor

Snapdragon 660
Size

154.5 x 74.8 x 6.8 mm
Weight

150g
---