How to start a cheese shop
If you know your morbier from your manchego, you might be suited to opening a cheese shop.
We're reader-supported and may be paid when you visit links to partner sites. We don't compare all products in the market, but we're working on it!
Starting a business isn't simple. But, when you're passionate about what you do it makes everything seem a little easier. If what you're passionate about is all things cheese, why not look into opening a cheese shop.
In this guide, we cover some of the most important things you need to know before your business starts operating.

Register Your Business
Register your company with Lawpath in just 10 minutes.
What skills, knowledge or requirements do I need to start a cheese shop?
First things first, you need to know your cheese. Whether you've come to love the stuff from being a keen foodie or by working in the industry, it always helps to know the basics of the cheese trade. Not only will this knowledge help you to understand your products and sell to your customers, but it'll keep you loving what you do, especially if things get tough.
As well as having a passion for the products you sell, you need to understand how to open and run a business. This includes getting your head around all of the financial stuff, knowing how to manage your human resources, being a whizz at marketing and keeping track of your inventory.
Ideally, you need to be a jack-of-all-trades when you're first opening your cheese shop. Later on, as your business grows, you may be able to hire specialists to do these more niche jobs for you.
What courses or qualifications do I need to complete?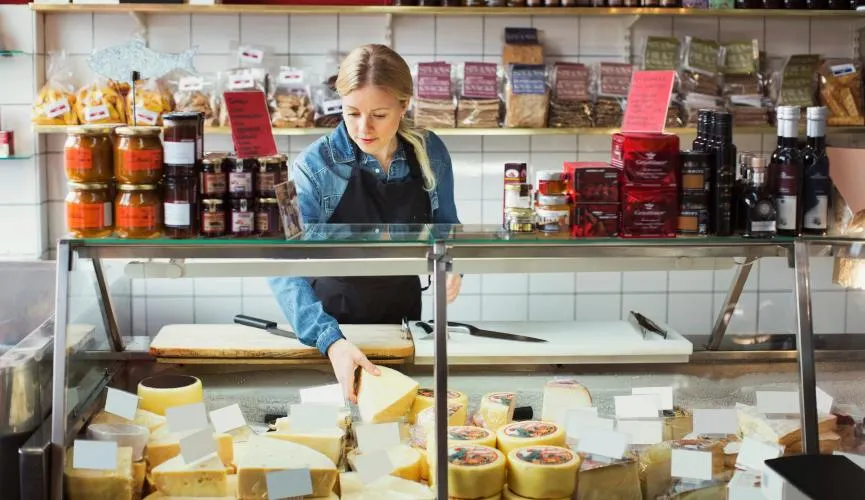 Anyone can open a cheese shop, but it always helps if you've got experience in the industry beforehand. This doesn't necessarily have to be in a cheese shop, but any sort of retail outlet will be beneficial. Understanding how to operate a POS system, how to merchandise a shop floor and how to interact with customers correctly will give you a huge advantage when it comes to opening a cheese shop.
If you're looking for a qualification that will give your cheese shop a little more kudos, there are diplomas cheese making that will take a year or so to complete. For something a little more casual head to the Academy of Cheese where you can become a Master of Cheese with four different levels of certification.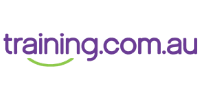 Want to learn more?
Access thousands of courses from some of Australia's leading providers.
Licensing a cheese shop
While you won't need any official qualifications, you will need to get your hands on a license before opening a cheese shop. There are different rules and regulations for food business licenses in different states.
So, check out the links below to find the ones that apply to you:
If you're hoping to sell wine and other alcoholic beverages alongside your cheese, you'll need to get an additional alcohol license for your premises. Like the food business licenses, alcohol licenses vary between states, and you can find the different rules and regulations per state below.
Equipment and software needed to start a cheese shop
Before you start stockpiling equipment for your cheese shop, you need to find a space to sell the cheese. You can either opt for a bricks-and-mortar shop or get yourself a van and sell at different markets and festivals.
However you'd like to run your business, here are some essential bits of equipment you'll need before opening a cheese shop:
Cleaning products
Hand cleaning station
Shop display
Lighting
Inventory
Shelves.
What business structures do I need to consider before opening a cheese shop?
No one enjoys the red tape that comes hand in hand with opening a cheese shop, but it has to be done to ensure you and your business are operating within and protected by the law.
Before you can legally sell cheese, you need to register for an ABN (Australian Business Number). You'll then need to decide whether you want to register your business as a sole trader, partnership or company. Ultimately, this will determine how your pay tax and how much control you have over your business.
Sole trader. As a sole trader, you'll be operating the business alone and have maximum control over it. You can still employ people to work for you, and you'll need to pay tax via a yearly tax return.
Partnership. A partnership is similar to a sole trader structure. The main difference is that two parties share the responsibilities and financial burden of the business.
Company. Companies are normally reserved for large businesses with lots of shareholders. They are seen as a separate legal entity from their directors and can be complicated, not to mention expensive, to set up.
Do I need any legal documents written up before I start operating?
When you're opening a cheese shop, there are a lot of legal requirements to consider.
You need to make sure that you have the relevant food safety certificates, and that your premises is in line with the Food Premises and Equipment Code. This code aims to minimise the risk of food contamination in your premises by setting out standards for your water supply, waste disposal, storage space, personal hygiene facilities and other important factors. In most states, you'll be legally required to appoint a food safety supervisor who will oversee all aspects of food safety on your premises.
Other legal documents you may need to consider include:
Get access to legal services and documents online
Does your company belong in this list?
How can I build up my customer base?
Your local area and business strategy will help you to define your marketing plan for your cheese shop. Are you going to rely on a local following of devout customers? Or are you in a location where there will be lots of touristic footfall? Whatever it is, you need to make sure your name is out there by creating an online presence.
At a minimum, you should create a website for your cheese shop, and utilise social media platforms to expand your customer base far and wide. Inviting local bloggers and collaborating with magazines and successful online websites is another great way to increase your brand awareness without spending tonnes of money.
How much should I charge my customers?
Before openings a cheese shop, you need to know how to price your products fairly and correctly. You want to make a profit, but you don't want to scare off customers with overpriced goods.
As is true with any kind of business that sells any type of goods, you need to establish a pricing strategy to apply to each product you sell. By doing this, you can be confident that you're covering all of your overheads while staying competitive within the cheese industry. Remember, it's critical to have one pricing policy for your retail customers and another if you choose to sell to wholesalers.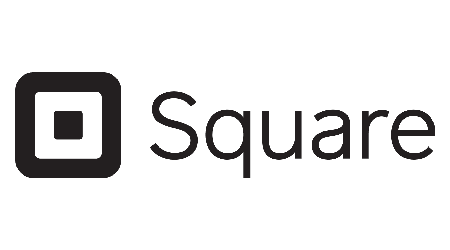 Ready to get set up with Square?
Get your business moving with payment terminals, QR code ordering, invoices and more.
Frequently asked questions
How much do cheesemakers make?
According to Payscale.com, the average cheesemaker in Australia makes $59,000 each year. However, this can rise up to and above $77,000 depending on the type of cheese you specialise in and where you work.
How much does it cost to start a cheese shop?
With a deposit on a premises to consider, refrigerators and display cases to buy and a good inventory to get your hands on, the starting costs of opening a cheese shop can stack up well into the tens of thousands.
If you're looking for a venture with lower startup costs, try selling cheese at a farmers market or building an online shop.
How do I sell cheese at a farmers market?
Setting up a stall at a farmers market is a great way to test the waters before opening up in permanent premises. You'll need to contact the organisers at your local farmers market to find out if they have any spots available, as well as secure the necessary permits and licenses.
Once you've got the go-ahead from the organisers, all you need to do is buy some stock, decorate your stall and start marketing your products.
More guides on Finder