Order flowers online in Canberra
With a wide range of reliable online flower retailers, you can now get the freshest and most beautiful flowers delivered to Canberra at unbeatable prices.
Flowers are perfect gifts for any occasion. People send flowers to remind someone that they are remembered and loved. They are also sent to make someone feel better and happy. Flowers can also be used to tell someone you are sorry. In fact, you can give flowers for any reason at all. What matters the most is the positive, good feeling you impart to your receiver.
Getting flowers delivered to your loved ones is a very nice gesture. Anyone who sees flowers at their doorstep would surely be happy knowing that someone has remembered them. It is a wonderful surprise that anyone hopes to receive. With a number of online flower retailers offering same day delivery to Canberra, sending flowers is now a breeze.
---
---
Top flowers to have delivered in Canberra
---
Best online retailers to shop for flowers in Canberra
Current deals and specials
Popular Flowers - Category coupon codes
| Last checked | Code description | Code |
| --- | --- | --- |
| 16 Jan 2019 | Best flower bouquets from $20 | ******** |
---
How to choose the best flowers to get delivered in Canberra
In sending flowers, you should take a moment to consider the occasion before you decide which blooms to buy. Each flower symbolises something and has their own meaning. It can be a wonderful personal gift if you choose one that closely matches your intentions.
Roses is the most popular choice for expressing love and admiration. As with any other flowers, your choice of colour suggests a particular meaning. Red means passion, pink means infatuation, white is for purity or innocence, and yellow is for friendship.
Tulips also symbolise love. It exudes elegance and is a very popular flower choice. This flower can be a great gift in any occasion because of its versatility and the wide range of colours and varieties available.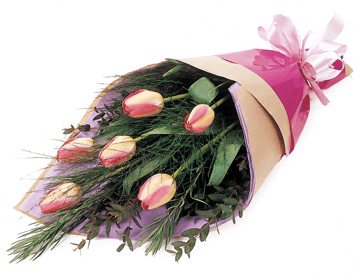 Orchids, daisies, irises and carnations are ideal flowers for birthdays and as thank you gifts. These beautiful blooms can easily brighten someone's day and are great for expressing cheerful sentiments.You can surely leave a lasting impression giving elaborate arrangements or even potted plants.
Use pastel coloured flowers to wish someone a speedy recovery. Lilies, freesias, sunflowers, and geraniums are best suited for a get well soon flower arrangement. Light and bright shades create a cozy atmosphere that can perk up spirits.
Chrysanthemums, anthuriums, lilies, and roses are traditional sympathy flowers. These flowers can give comfort at the time of bereavement. It offers an honest gesture of sympathy when words alone seem not enough.
Still unsure about the best flowers to give for a specific occasion? Choose seasonal flowers in Canberra, as they are readily available and stocked by online florists. Tell your online flower retailer about the occasion and the message you want to convey to your receiver. They can arrange beautiful seasonal flowers and have it delivered even on the same day. It's always easy and convenient to shop flowers online.
Valentine's Day Canberra City Guide
---
Why should you use finder.com.au to buy flowers?
With so many beautiful flowers available, finding the perfect floral arrangement for a specific occasion can be challenging. Here at finder.com.au, we'll help you express what you're feeling through flowers.
From traditional red roses to delightful modern bouquets, we've got you covered. Whether you're up for a romantic mood, greeting someone on her birthday, or wishing for a speedy recovery, our collection of online florists will surely deliver something special.
We also offer you a wide selection of exclusive deals and coupons so you can get more value for your money. Just make sure you order in advance to allow for delivery times.