Best programming online courses
If you want to learn programming, learn a new language or add a new string to your existing computing bow, then you've come to the right place.
We're reader-supported and may be paid when you visit links to partner sites. We don't compare all products in the market, but we're working on it!
We've found the best online courses in programming to help kick start or boost your career.
Why should I study programming?
How many times a day do you interact with a software program? Of course, you don't know the exact answer to that, but if you did it would probably surprise you. A recent study in UK revealed that the average smartphone user checks their phones 1,500 times per week. That's a lot of tech. And every program or app that you use, every website you visit, or picture you post is built up of computer programming code.
Obviously, in the future the use of technology is only going to increase, and so the outlook for a career in programming is exceptionally bright. If you love solving problems, love technology and want to devote your career to harnessing its seemingly unlimited potential then you should think hard about a career in programming.
So where to start?
Java? Python? C++? Ruby, Shell, Objective C, Shell, PHP?
If you have no idea what those things are, don't worry, after all you aren't looking at online courses because you already know everything. The strange words listed above are actually languages, and you use those languages to write computer code. Each language serves a vastly different purpose and is fit for building a different array of programs. So the first thing to do is have a think about what you would like to build and what languages you might need to build it. Then when you think you have an idea about which direction you're heading in, check out the online courses below to fill in your knowledge and kick start your career.
---
See our latest June 2021 deals for programming online courses below: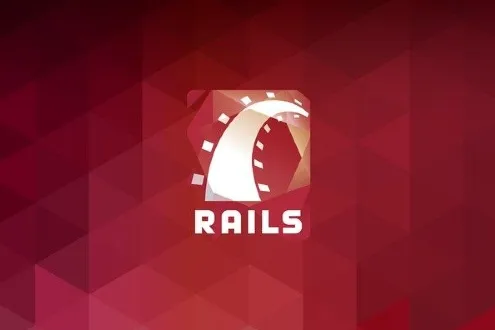 The Complete Ruby on Rails Developer Course
from Udemy
Learn how to design and build professional web applications using Ruby on Rails.
View details
---
What are the courses for programming ?
Studying a technological field has it's advantages for online study. Not only is it beneficial to you to be able to study anywhere, any time you have an internet connection, but it also constantly has you engaged with your main tools, the computer, devices and the internet. We've sourced some of the best programming courses available online to help you get started.
Back to top
Undergraduate courses
If you're looking for an undergraduate degree, you might have to settle for the more specific information technology degrees, rather than immediately diving into specifically programming. This is good though, it will give you a much wider base of information and knowledge of other fields in computing that might come in handy later on in your career. Have a look at the courses below if you're after an undergraduate course.
Bachelor of information technology at Southern Cross University.
Bachelor of information technology at Deakin University.
Bachelor of information technology at Federation University.
Bachelor of computer science at Edith Cowan University.
Postgraduate courses
Computing and programming is really a field where no amount of education is too much. The walls of the world's best computing companies are covered with the degrees and PhD's of the people who work there. If you want to add your certificate to the wall, then why not think about keeping going to masters level. Check out the courses below for a sample of what's available.
Master of information technology at Deakin University.
Master of information technology at Charles Sturt University.
Master of computing at the University of Western Sydney.
Short courses and professional development
And whenever you want to add a new language or if you want to move onto new ground, then they internet is full of short courses designed to teach you. Start by looking at the courses below.
Certificate IV in programming at TAFESA.
Microsoft Developers Package at Skillsoft.
Diploma of information technology systems administration at Martin University.
Other courses
Also check out the range of language and software development courses available from:
Codecademy.
Khan Academy.
Udemy.
Back to top
What are the tuition fees and other expenses to study programming?
There is good news and bad news. The good news is that a lot of the short online courses are often free (especially at Khan Academy, Codecademy or Udemy). The bad news is that the undergraduate and the master's degrees are not. To give you an idea, the Bachelor of computer science at Edith Cowan University will probably set you back around $15,400 per year of study. That might sound like a lot of money, but remember you're entering a popular, skills based profession that is not even close to reaching its peak yet. There are a lot of high paying jobs on the other side, and if you want to get one, then you might have to be prepared to put in the work and the dollars early on.
Back to top
What are the best institutes in Australia to study programming?
All of the providers of undergraduate and postgraduate degrees listed here are well known and quality educational providers, so you should be fine with any of them. However, remember that you're going to be studying for a long time, sometimes multiple years, so it is more important that you find a course you like, than a provider that you think is the best. Study the course details and make sure they cover the fields that you want to go into, make sure the timetable is realistic and the price works for you.
Back to top
What are the career opportunities for programming?
As more and more people engage with technology every day, as more and more countries are opened up to computers and the internet, and as more and more things that were once done in the physical world are now being done in the digital world, the career prospects in computer programming grow more and more exciting. The outlook for full time, part time and freelance careers are all good, and, of course, the great thing about computer programming is that at times you may only need an internet connection to go work.
Average Salary
A software engineer, or developer, or programmer earns an average salary of $67,506 per annum.
Source: Payscale.com
Whether you want to work on the next great iPhone app, help build website, or design video games, or even if you just want to try a little programming on the side, a qualification in computer programming will help you get you there.
Back to top
What's trending right now with online courses?
More guides on Finder