Online Courses Australia: Distance education specialists
What's in a name? If you're looking for an online course in Australia, then how about Online Courses Australia? If only studying was as simple as finding them.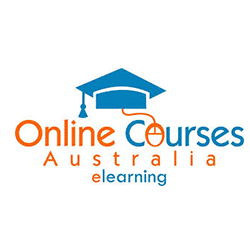 We're committed to our readers and editorial independence. We don't compare all products in the market and may receive compensation when we refer you to our partners, but this does not influence our opinions or reviews. Learn more about Finder .
Online Courses Australia is a nationally registered training organisation that specialises in creating online training courses. They provide a wide range of courses in a wide range of subjects, all available entirely online and on-demand. Upon completion of any course learners will receive an assured and nationally recognised certificate of completion.
Latest October 2020 deals for Online Courses Australia
Did you know?
Oops! There don't seem to be any available Online Courses Australia offers right now.
But we still have some great deals and coupons for you to grab a bargain!
What categories of online courses do they offer?
Through Online Course Australia you could study courses in:
Aged care
Agriculture
Animal health
Business
Cooking
Construction and engineering
Fitness and massage
Government
Health and nutrition
IT and software
Marketing and social media
Science and environment
Security
Writing and journalism
Back to top
How do I sign up for an online course with Online Courses Australia?
Enrolling in a course is easy. Simply open up a new browser window and head over to the Online Courses Australia website. When you're there find the course that you wish to take. When you arrive on a course page it should look something like this:
To enrol simply click the orange 'Enrol now' button that you should see beneath the photograph. You'll be asked for some personal information and then to arrange your payment method.
What fees and prices can I expect with Online Courses Australia?
Courses through Online Courses Australia will cost between $150 for certain short courses, up to around $3,000 for Diploma's and nationally recognised and accredited courses. As an example, a Certificate IV in Human Resources is $2,299. This cost can be paid in instalments, and remember check if there is any funding or government support available on the course you're intending to study.
What types of online courses are available?
Online Courses Australia offer a wide range of short professional development courses. In addition to this, they also offer several nationally recognised and accredited courses, including:
Certificate II
Certificate III
If you're unsure about the levels of qualification, then don't worry, we've got a complete guide to them. Simply click the link below and you'll be taken right there.
Click here for our guide to levels of study.
Back to top
Any Government funding or financial assistance available?
Students looking to study through Online Courses Australia may be eligible for Austudy or Abstudy, both of which are forms of government financial assistance. They provide fortnightly payments to eligible students enrolled who are studying an approved course. To be receive this benefit you should first check in with your local Centrelink or Job Service Agency, they will provide full information as well as check if your course is applicable. If you're a pensioner, you may also be eligible for the Pensioner Education Supplement (PES) which is a tax free payment that will help with the costs of your study. Check in with Centrelink for more information.
Can I transfer any previous credits?
It is not possible to transfer course credits into courses through Online Courses Australia, however, it may be possible to use credits gain through them in future study. For more information on this speak to the course leader of the course that you're enrolling on. They will tell you all information about the credits you will gain during your course and your options for future study.