Love a healthy lifestyle and would like to share it with others? Consider an online course in nutrition.
A few years ago we ate what we wanted and we didn't care what it did to us. Today, however, we live in the information age, and no field has had a greater advance in knowledge available than the field of food and nutrition.
Why should I study nutrition?
People are counting kilojoules, they're analysing food labels, and searching for ways to eat better. As we grow more bodily aware and conscious of what we eat, we look to qualified, knowing nutritionists to simplify the science and help us navigate the murky waters of our health.
Although it may seem like mothers are the ultimate authority on nutrition, it's important to remember that this is a hard science, and if you want to enjoy a career in this field, you're going to need qualifications to back it up.
If you're passionate about health and want to help people make better, more informed choices then have a look through our course guide and see how you can begin the road to better living.
---
See our latest October 2020 deals for nutrition online courses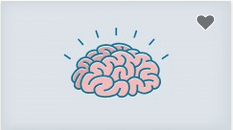 How to get a healthy brain
from Udemy
Gina Mitchell, Professor of Psychology shows you how to train your brain.
View details
Elixir craft: Powerful nutrition
from Udemy
Help your clients lose weight, sleep better and optimise their health.
View details
Back to top
What courses are available for nutrition?
Undergraduate courses
There are a only handful of undergraduate courses available if you're interested in nutrition, a testament to just how new this field is. If you are interested in undergraduate study you might have to be prepared to study some other topics at the same time, which is not necessarily a bad thing if you're considering a career in this field.
Available undergraduate courses include:
Bachelor of Health Science (Nutritional Medicine) at Australian College of Natural Therapies.
Bachelor of Health Science (Naturopathy) at Australian College of Natural Therapies.
Bachelor of Health Science at Charles Sturt University.
Short courses and professional development
There are also a couple Vocational and Education Training (VET) and Technical and Further Education (TAFE) courses available that might offer you a different kind of study experience.
Courses available include:
Advanced Diploma of Nutritional Medicine from Australian College of Natural Therapies.
Advanced Diploma of Naturopathy at Australian College of Natural Therapies.
Back to top
What are the tuition fees and other expenses to study nutrition?
The fees will vary depending on your course and type of study, and whether you choose to study part-time or full-time. For example, an online course at Open Colleges will back $4,872 if you pay in full or up to $6,090 in regular instalments. Be mindful that if you would like materials printed, this adds an extra $175 on top.
When you know what course it is you want to join, and the method that works best for you, make contact with the provider to discuss fees and funding. Be sure to ask about any scholarships or grants that might be available to you, as often these go overlooked as a way of bringing your cost of study down.
Back to top
What are the best institutes in Australia to study nutrition?
There are several schools offering courses in nutrition with a variety of course types, lengths and study types. In this field it is more important that you find a provider that will give you a rewarding educational experience, rather than looking for the out and out best. If you're interested in a particular strand of nutrition be sure to look through the course guides and topics thoroughly before you commit to study.
Back to top
What are the career opportunities for nutrition?
There are plenty of career choices in the field of nutrition. From working within health companies, to freelance consulting, it is a path that allows you to tailor your career to your lifestyle and schedule. However, it's also tough. There still aren't a huge amount of jobs in this field, and so you have to be prepared to work hard and take any opportunities that are presented to you.
You're already doing the right thing by getting qualified, though the truth is that you can never be over qualified in this field. Experience of biology, chemistry or anatomy would also be a welcome addition to your CV when looking for work. You might also want to apply for membership of one of Australia's nutritional authorities, such as Nutrition Australia (NA), Australian Sports Nutrition, or the Nutrition Society of Australia (NSA). Membership here will grow your network and enhance your credibility.
Back to top
What's trending right now with online courses?