Best Librarian Studies courses online
Thinking of a career in library or information services? See how the best courses in the field stack up.
We're committed to our readers and editorial independence. We don't compare all products in the market and may receive compensation when we refer you to our partners, but this does not influence our opinions or reviews. Learn more about Finder.
When we think of libraries we think of dusty, wood panelled rooms filled with yellow paged books and a vague smell of history, but this perception is wildly dated. If you haven't been to library lately you'd be stunned at their transformation.
Why should I study library studies?
Today libraries are filled with technology, computers and other media. There are still books of course, but they've gone from being the entire offering, to being a small part of a larger whole.
However, the essence of libraries has not changed at all. They still exist to connect people with information in whatever form that might be.
If you love libraries or have always dreamed of stacking wooden shelves with hardback books, you might have to temper your dreams a little bit, but there is absolutely no reason why it couldn't come partially true. And if you're considering a job in a library, then some training will be required.
Here we've curated the best courses out there for anyone with an interest in a career in libraries or information studies, a field that contains more options than you might think.
---
See our latest October 2020 deals for librarian courses online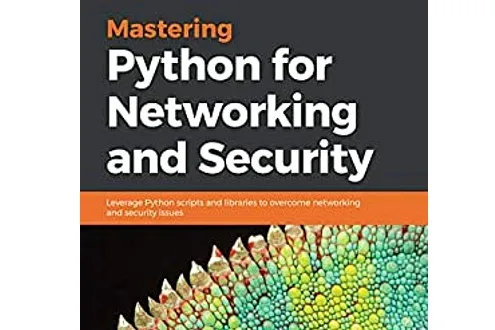 Mastering Python - Networking and Security
from Udemy
High quality training provided by O'Reilly.
View details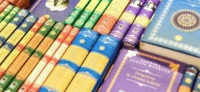 Learn how to sell books and ebooks to libraries
from Udemy
Highly acclaimed author, Elaine Wilkes, shows you how to market books, both in print and digital.
View details
---
What courses are available for librarian studies?
Undergraduate courses
There are a few places that will provide undergraduate study in librarian or information studies, but you will not have the widest range of choice if you choose this path. However, the course is offered by some prestigious institutions and some of the available courses include:
Bachelor of Information Studies at Charles Sturt University.
Bachelor of Arts (Librarianship and corporate information management) at Curtin University of Technology.
Bachelor of Information Technology (Information services) at Edith Cowan University.
Postgraduate courses
If you want to continue to postgraduate level, then you'll find a few more options open to you. Potential courses at post-grad level include:
Master of Information Studies at Charles Sturt University.
Master of Education (Teacher-Librarianship) at Queensland University of Technology.
Master of Information Studies (Online) at University of Canberra.
Back to top
Any short courses for professional development?
Perhaps you're thinking of changing careers, or re-training in library and information studies. In that case have a look at these shorter courses that might give you a taste of the field or a spring board into a new field:
Graduate Diploma of Library and Information Management at University of South Australia.
Graduate Diploma of Information and Knowledge Management at Monash University.
Graduate Diploma of Information Management at RMIT University.
Back to top
What are the tuition fees and other expenses to take librarian studies?
The tuition fees for courses in Library and Information Studies will vary depending on your qualification level, method of study and duration of course. It is best to visit the website of your particular course to find out full information.
To give you a rough idea though, the Master of Information Studies at Charles Sturt University will charge $2,400 per 8-point credit to a fee paying student, and it requires 96 credits for graduation. However, this does not automatically mean you'll end up paying the full whack, as the university will allocate you credits from your previous studies including up to 48 points for a relevant undergraduate degree and any additional related courses you have taken. Expect to pay less for shorter courses, like diplomas for example, and don't forget you can often spread the cost out multiple years.
In terms of paying for your studies, the website of the course provide will also provide information of any scholarships or financial aid that is available to students, which should definitely be explored. Otherwise, if you're worried about the expense or if you don't want to take out loans to study, then perhaps you could explore the possibility of studying part time or online, which might allow you to work and earn alongside your studies.
Back to top
What are the best institutes in Australia for librarian studies?
All of the courses available are of a very high quality, but if you need a little extra convincing then there are two governing bodies that you should look into. The Australian School Library Association (ASLA) and the Australian Library and Information Association (ALIA) both offer comprehensive guides to beginning a career in information and any course accredited by them will be absolutely first order.
What are the career opportunities for librarian studies?
A course in Library or Information Studies can set you up for a career in ever changing information professions. This could include jobs in schools, colleges or universities, research, government and commercial information centres or even public libraries. As the digital and data universe expands there are increasing amounts of jobs for those skilled in digital information preservation, management and use.
Back to top
What's trending right now with online courses?
More guides on Finder