A career in IT will provide you with a lot of options for well paying jobs, but you'll need to be qualified in order to get them.
There's a lot more to information technology (IT) than 'turn it off and then turn it back on again'. In fact, as computers and software becomes more complicated and more popular, the more people are needed who know what goes on inside these crucial devices.
Why should I study IT?
Ten years ago the IT department were a weird group of guys in an office in the basement, today it's still a weird group of guys, but today they get a much nicer office (and, of course, there are girls too).
Almost every single business in Australia will run, at least in some part, on computers. And as much as we'd love them not to, computers occasionally do things that it takes a specialist to fix. If computers are your passion, and you're considering beginning a career in technology, or switching your career to IT, then you'll need some forms of qualification to show what you can do. Have a look around the course guide below and find a course that suits your needs, interest and wallet.
---
See our latest January 2021 deals for marketing online courses below: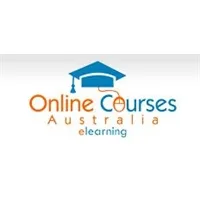 Certificate II in Information Digital Media and Technology
from Online Courses Australia
Competence with Information Technology (IT) skills may be the key point-of-difference between the skills sets of Gen Y employees and those of the older generations. It is increasingly demanded by employers around the world that their workforce can quickly and readily adapt to a range of software solutions, and cope with the inevitable challenges that go along with these systems. Up-skill or be left behind!
View details
---
What are the courses for IT ?
There are a lot of IT courses available online, probably because the subject the information lends itself well to distance and online learning. Whatever level of education you're looking at there is sure to be a course that matches your needs somewhere out there in the internet world.
Undergraduate courses
If you want to start at the beginning then we've found the following undergraduate courses for you to consider.
Bachelor of computer science at Edith Cowan University.
Bachelor of information technology at Federation University.
Bachelor of information technology at Southern Cross University.
Bachelor of information technology at Deakin University.
Postgraduate courses
The IT field is constantly changing and updating, so you can never really know too much. If you want to go far, or are after a senior role, then why not continue your education to postgraduate level. Have a look at the following courses to get your started.
Master of information technology at Deakin University.
Master of computing at the University of Western Sydney.
Master of information technology at Charles Sturt University.
Short courses and professional development
If you just want a taster or the catalyst for a career change, then have a look at the following short courses and professional development options, all available entirely online.
Diploma of information technology systems administration at Martin University.
Diploma of information technology at OTEN TAFE.
Certificate IV in information technology from Open Colleges.
Back to top
What are the tuition fees and other expenses to study IT?
Depending on whether you're going for the full undergraduate study, or whether you're after something short and sweet, the tuition you'll pay will vary quite a bit. To give you a rough idea the Master of information technology at Charles Sturt University will cost around $25,664, while the Diploma of information technology at OTEN TAFE will cost you $9,750. If you want to dip your toes, before committing, and paying for a longer course of study then you can. There are loads of places online to get a quick free course in various sections of computing and see if you're up for it long term.
Back to top
What are the best institutes in Australia to study IT?
It is a diverse field, and there is a lot within it. This means that it is important that whatever course you decide to do you get the specialities and plenty of experience in that area. For example, if you want to be a developer, then a course that specialises in IT support might not set you up particularly well. So rather than worrying about which provider has the best reputation, it is better to think about which course will prepare you best for the career you want.
Back to top
What are the career opportunities for IT?
It is one of the best sectors for employment in the modern age. There are jobs from tech support, engineering and programming, all the way to retail, design and media, and they're all built firmly on a sound knowledge of the computers.
Average salary
The average pay for an IT consultant is $80,553 per annum.
An IT officer earns an average salary of $53,657 per annum.
If you're already knowledgeable about computers, and you know where you want to go then it is worth looking for a course that is a specific to your chosen field as possible. For example, if you want to work in software engineering, probably a good idea to study engineering.
But if you just love computers and technology , though aren't sure which area in particular, then you can opt for a more general course and develop your specialities as you figure out what you like.