Best fashion design courses online
We've found the best fashion design courses available online to get you where you want to be.
We're reader-supported and may be paid when you visit links to partner sites. We don't compare all products in the market, but we're working on it!
If you've got a passion for fashion and are wondering if you can turn it into a career, then read on.
Why should I study fashion design?
You can barely leave your house today without seeing the huge impact that fashion has on our everyday lives. From the store on the high street, pages of our magazines, to the very clothes we wear, we all make fashion decisions everyday. This demand has led to fashion become an enormous global industry, that supports a large amount of jobs. If you want to get your hands on one of them then it won't hurt to have some qualifications in your corner. We've searched the internet and found the best fashion courses available entirely online.
---
See our latest April 2021 deals for fashion design online courses below: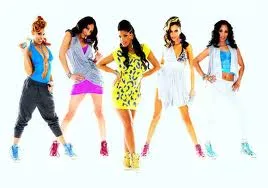 How to be a Celebrity Fashion Stylist w/out a Styling Degree
from Udemy
This course teaches you how to be a successful celebrity fashion stylist without a styling degree.
View details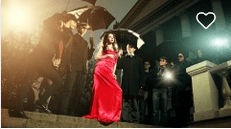 Celebrity Fashion Stylist: Fashion and Styling the Famous
from Udemy
Are you a Vendor who wants to provide clothing for celebrities or a Fashion Enthusiast? This course equips you with the techniques and skills you must have to start and sustain a career as a stylist.
View details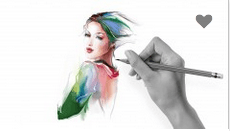 Fashion Design Illustration For Beginners
from Udemy
This online course teaches you how to use a computer software to create fashion design illustrations. It also teaches you how to put your illustrations to a practical use.
View details
---
What are the courses for fashion design ?
Most of the fashion courses available online are shorter or professional development courses, but if you are able to study a blended course then you may be able to study at undergraduate or postgraduate level. (If you're not sure what this means, be sure to check out our full guide to flexible study).
The courses below are all available entirely online:
Certificate IV in applied fashion design and technology at Open Colleges.
Diploma in applied fashion design and technology at Open Colleges.
Certificate in dressmaking and pattern cutting at Open Colleges.
Back to top
What are the tuition fees and other expenses to study fashion design?
The tuition fees and funding available will vary by provider and by how long a time period you choose to study over. When researching finance and fees, be sure to check with your provider if there are any scholarships, bursaries or grants available. There is a lot of funding available to potential students that will vary depending on your state and circumstance, it can be tricky to find and to apply for, but it is often worth it, especially if it ends up reducing the cost of your tuition.
It should also be noted that some of these courses will require you to make garments, and so their may be an additional cost for materials and tools. Again, ask your provider to give you an idea of how much extra outlay will be required for these kinds of things before you sign on.
Back to top
What are the best institutes in Australia to study fashion design?
Like many artistic pursuits, the key thing in fashion design is your own artistic development. The arts are often not a subject where you learn the only way of doing things, but rather it is a subject where you're encouraged to find your way doing things. So rather you search for an online course should be individual to you. You should look for the course that you think will build upon your knowledge, push your artistic development and make strengths out of your weaknesses.
It is also important to consider the costs. Gaining qualifications is often expensive and it is important that you find a course that suits your budget. It's important to check with any provider that you're considering study with the likely costs, including any costs not including in tuition.
Back to top
What are the career opportunities for fashion design?
A career in fashion could mean many things. From design, production management, and styling, to fashion writing, merchandising or account coordinating, it is a wide industry that supports a wide number of jobs and opportunities.
Average Salary
The average salary of a fashion designer is $73,570 per annum. However, they can range from $33,580 and go up to $127,190.
*Source: Payscale.com
But it's also competitive. So expect hard work, long hours and, occasionally, low pay in the early years. But if it is your passion and you think you've got what it takes, don't be deterred. With hard work, originality and tenacity, fashion can provide you with a long and rewarding career. So go and get to work, and in a few years we look forward to trying on your latest looks.
Back to top
More guides on Finder