Best Event Management courses online
Studying online event management courses puts you on track to create and coordinate celebrations of any size.
We're reader-supported and may be paid when you visit links to partner sites. We don't compare all products in the market, but we're working on it!
Behind every large wedding and major event, there is someone pulling the right strings to make it all happen. An event manager is in charge of the co-ordination, creating, and planning of every single team that makes an event possible.
This involves a high level of organisational skills, and a desire to want every person in attendance to have the time of their life. If you love taking charge of family celebrations and making sure that everyone is having fun, think about turning that love into a career in event management.
Why should I study event management?
Professional event managers are needed for joyous celebrations and somber political affairs. You have the chance to turn the bride's big day into a treasured memory, or make an industry fundraising dinner into a raving success. Trying to pull off an occasion alone is daunting, but with your skills and experience, you will be sought after for events both large and small.
---
See our latest January 2021 deals for event management online courses

Successful Events: Event Planning, Marketing & Management
from Udemy
This course will teach pricing your events, monetizing and promoting events, publicity and press coverage.
View details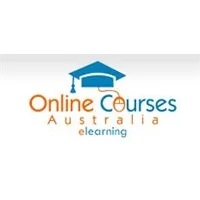 Event Management Courses
from Online Courses Australia
Do you love planning events and parties? Learn how to successfully plan, organise, manage and review different kinds of events like sports events, exhibitions, concerts, conferences and celebrations. Become great at planning events and relish in the enjoyment of your achievements when everything runs smoothly.
View details
Back to top
What are the courses for event management?
Event management is big business in Australia, and with the right training you can receive the qualifications needed to become a major part of a growing industry.
Undergraduate courses
Successfully completing undergraduate courses in event management will put you in position to begin your career in coordinating events as a valued professional.
Associate Degree in Business (Event Management)
Bachelor of Business (Event Management)
Postgraduate courses
With a postgraduate degree in event management you can become more specialised in the field and trained to handle international events as well as those here in Australia.
Master of Management (Tourism and Event Management) DMMT
Short courses and professional development
A diploma in event planning can help you get your career started by teaching broad business and event planning skills.
Diploma of Business (Event Management)
Diploma of Events
Back to top
What are the tuition fees and other expenses to study event management?
A master's degree in event planning from an Australian school can cost $27,300 annually, depending on the number of units you need to complete the course and their individual price. Other courses in event management are priced the same way. If you are a non-resident of Australia looking to pursue a career in event planning expect to pay more for the courses than residents. Residents may also qualify for financial help in paying for their courses through various government sponsored programs.
Other fees to consider are the application fee and administrative costs. These along with the cost of textbooks and workbooks will add to the price.
Back to top
What are the best institutions in Australia to study event management?
The APM College of Business and Communication is a nationally recognised school for their event management courses. Earn a diploma or degree online and be fully prepared to enter the field.
Australia's William Blue College of Hospitality Management is another fully accredited school to earn a degree or diploma with. They offer you the opportunity to study completely online or to blend your studies by taking some courses online.
With Martin College you can earn a Bachelor of Business with a specialty in event management. This will help advance a career managing events and exhibitions for businesses in a variety of fields.
Upskilled offers a Diploma of Events online course in event management that will give you the skills needed in a number of areas related to the field including, management, budgeting, marketing and communications.
Back to top
What are the career opportunities for event management?
Your opportunities for a career in events management are as endless as special occasions in Australia. You can use the knowledge in a business setting, taking on the responsibility of organising seminars, exhibitions, corporate dinners and other events. You can also take your degree and branch out on your own, becoming a specialist in wedding planning, corporate events or venue manager. A variety of businesses rely on event planners to present themselves in a positive way, and with your skills these will be a smashing success.
Average Salary
The average salary for an event manager is $58,997 per annum.
Source: Payscale.com
With a career in event planning you are exposed to different people and different settings on a daily business. This is an exciting career to strive for taking advantage of self-paced courses that are found online.
Back to top
More guides on Finder