Best Entertainment courses online
Whether you want to be in front of the camera or behind the scenes, a career in the entertainment industry is an exciting one.
We're reader-supported and may be paid when you visit links to partner sites. We don't compare all products in the market, but we're working on it!
When you are in the entertainment business, your role is to raise people's interest, amuse them and give them something of value to enjoy and think about. If you have always excelled at playing to an audience or love the idea of bringing a screenplay to life, then now is the time to look into a career in the entertainment industry.
Why should I study entertainment?
With new forums to showcase entertainment always under development, there is no better time than now to enter the industry. Digital technology and social media have opened the doors wider for entertainers, and for those who work at bringing their shows to the stage. Being a part of the entertainment industry can be exhilarating, as you watch thousands of fans line up to see a production that you have worked on, or log in to a concert you are streaming online.
---
See our latest June 2021 deals for entertainment online courses below: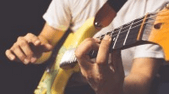 The Definitive Guide To Mastering Music Improvisation
from Udemy
Learn to make music without reading from a script. This course teaches you a unique technique called Music Improvisation.
View details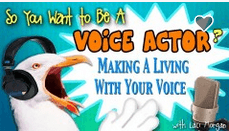 Be a Voice Actor: Making a Living with Your Voice
from Udemy
Learn how to entertain people with your voice and make money out of it. This course show you the tools you'll need to get a professional sound. Become a voiceover actor.
View details
---
What are the courses for entertainment?
Courses in entertainment will offer you trained knowledge of all the latest technology that makes it possible to bring productions to life. Whether you have a knack for turning poetry into music, or desire to direct the next award winning movie, an online program in entertainment will get you started.
Undergraduate courses
Online undergraduate courses are designed to provide you with the skills you need to begin in your niche of the entertainment industry. Culminating in a bachelor's degree, these courses are comprehensive studies of a variety of fields in entertainment.
Bachelor of Communications (Media Studies)
Bachelor of Creative Technology (Audio Engineering and Sound Production)
Bachelor of Creative Arts (3D Animation)
Bachelor of Music (Contemporary Performance)
Bachelor of Creative Arts (Film and Television)
Bachelor of Entertainment (Business Management)
Bachelor of Music (Songwriting)
Postgraduate courses
Postgraduate programs allow a student to further specialise their career choice by choosing to focus on such important entertainment elements like management, marketing, and audience development.
Master of Arts and Entertainment Management
Short courses and professional development
Short courses in entertainment are the building blocks of a career, giving you the knowledge needed to get started on a career without having to put as much time into it.
Diploma of Music (Songwriting)
Diploma of Screen and Media
Diploma of Creative Arts (Film and Television)
Diploma of Audio Engineering and Sound Production
Certificate IV in Screen and Media (Journalism)
Diploma of Entertainment Business Management
Diploma of Music (Contemporary Performance)
Back to top
What are the tuition fees and other expenses to study entertainment?
The tuition fees charged by online schools for entertainment courses vary depending on your field of study. For the master's degree course for example, you are first asked to choose a core unit, which may cost up to $2,875 AUD. You are then asked to pick four electives which cost differently depending on the study matter. Law for Managers for example costs $3,051 AUD, while Online Marketing is $2,875. Once you choose the individual units to make up your course and add in the administrative costs and tuition, you will have a better understanding of the overall cost.
Also important to note is that non-residents of Australia are charged more than residents. If you are not a resident, than that same Law for Managers elective will cost $3,125 AUD and the core unit will be over $3,000 AUD. As an international student, you will also not have access to any loan opportunities offered by the government.
Back to top
What are the best institutions in Australia to study entertainment?
The cloud program at Deakin University offers an opportunity to take comprehensive master level courses from home. These give you the skills you need to take on a leadership role in the entertainment industry.
Through Swinburn's online study program, you can work towards a Bachelor of Communication in only two years, receiving the necessary qualifications for both digital and traditional media.
The Open Training and Education Network (OTEN) offers students a number of short courses to help jumpstart a career in the entertainment industry. You will set the pace, and can be awarded with a diploma in your field of choice in under two years.
Back to top
What are the career opportunities for entertainment?
The entertainment industry encompasses a range of studies that will culminate with you having multiple job opportunities. You could be a part of backstage productions, coordinating the flow of the actors as they present a show. You could also use your degree towards being a producer, and having more control over the way a show or movie is being presented. If you are interested in bringing Australians the nightly news, think about a career as an interviewer or journalist.
Average salary
Actors and actresses earn an average salary of $20,000 per annum.
Source: Payscale.com
If it is musical entertainment you are striving for, your career could start as a songwriter or production assistant inside of the studio. You can also look into a job as a recording engineer or even music producer, where you help talented musicians expose their art to a wide audience. There are amazing opportunities in the entertainment industry for a career, and most of them are taking place behind the scenes.
Back to top
More guides on Finder
Handypay Green Loan

A Green Loan from Handypay could help you make your home more energy-efficient. Handypay green loans are available up to $75,000 on terms of up to 10 years.