Best Architecture courses online
See your dreams of a career in architecture come true with comprehensive courses found online.
We're reader-supported and may be paid when you visit links to partner sites. We don't compare all products in the market, but we're working on it!
An architect is half scientist and half artist, creating aesthetically pleasing buildings that employ scientific principles to make sure they are safe and sound. In addition, they must ensure that the structure they design has all the elements needed to serve its purpose.
With a career in architecture comes great responsibility, and the reward of knowing that something you created will be used and enjoyed for decades. If this sounds like a responsibility you are willing to take on, start your career path with online classes in Australia.
Why should I study architecture?
Sometimes referred to as building design, studying architecture will put you right in the centre of new construction projects in Australia. With a rapidly increasing population, Australian businesses are in constant need of innovative minds that can help to design homes, shopping centres and even high rise buildings. Plus, with a new focus on creating sustainable building solutions in Australia, new minds that are trained in the latest building design technologies are being sought after.
Architecture is a rewarding career to pursue online, as you are able to see a project to completion and watch as Australians take pleasure in it. If you have always been passionate about the design of structures, then think seriously about studying architecture online.
---
See our latest January 2021 deals for architecture online courses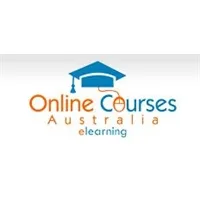 Revit Architecture
from Online Courses Australia
This course is designed to give you a solid understanding of Revit Architecture 2013 features and capabilities from the basics through to advanced components. You will be taught the Revit functionality as you would work with it in the design process. You begin by learning about the user interface and the Revit commands for design development followed by those available for construction documentation.
View details

Architecture for Beginners
from Udemy
This course is designed for beginners and will help you to learn architects sketch, design, hand draft and tools used for it, golden rectangle etc.
View details
Back to top
What courses are available for architecture?
Undergraduate courses
A bachelor program is typically three to five years, depending on your specialised area of study and the online courses in architecture you choose. There is often the chance during this time to choose your area of specialisation in architecture by picking certain electives offered as part of the course. In order to be awarded your bachelor's degree, there will be a specific number of units required for you to complete with success.
Through Australian online schools, you can earn a:
Bachelor's Degree of Applied Science (Interior Architecture)
Bachelor's Degree of Applied Science (Architectural Science)
Postgraduate courses
Online postgraduate courses will lead you to a master's degree in architecture, and being seen as an expert in the field before your career even begins. A master's degree is one of the highest honours a student can receive, and will qualify you for the professional practice of architecture:
Master's Degree of Architecture
Master's Degree of Urban and Regional Planning
Short courses and professional development
Short courses provide any easy way to get specialised knowledge of architecture to use to further your career in another field, or if you know that a earning a degree will be too time consuming and are willing to start your career at an entry level position.
Some short courses will earn you a certificate or diploma, which can be used as a required unit when you are ready to go for that bachelor's or master's degree. Those available online in Australia include:
Residential Construction
Communication for Built Environment.
Certificate IV in Building and Construction (Building)
Diploma of Building Design
Diploma of Building Surveying
Double Certificate IV in Building and Construction (Building) & (Site Management)
Double Certificate IV in Building and Construction (Building) & (Estimating)
Back to top
What are the tuition fees and other expenses to study architecture?
Your tuition fees for studying architecture online are determined by the number and type of units required for each course. Short courses are priced lower, while graduate and postgraduate courses in architecture could cost tens of thousands of dollars. If you are an Australian resident, you may qualify for loans that would help to offset those costs and allow you to pursue the career you have always wanted.
You may also incur other fees with the online study of architecture in Australia including textbooks, and workbooks, your application and administrative fees, as well as the cost of extensive use of the Internet.
Back to top
What are the best institutions in Australia to study architecture?
Just to give an indication, a Certification in the Introduction to Interior Design would set you back $1,690 paid in instalments. With printed materials, it will incur an extra fee of $150.

Curtin University is offering courses at a bachelor and master degree level through Open Universities Australia. These are fully accredited courses which will ensure that upon completion, your degree in architecture will be recognised nationally. Some of the short courses listed above may also be counted as units towards your degree if completed satisfactorily.
Back to top
What are the career opportunities for architecture?
Due to unprecedented growth in Australia there are dozens of job opportunities available for graduating architects in both the public and private sector. The type of employment you pursue will be dependent on your particular field of study and the type of qualification you have received, and could include a career as a(n):
Architect
Government Planner
Private Planning Consultant
Regional Development Authority
Environmental Authority
Interior Designer
Architectural Technologist
Building Surveyor
Structural Engineer
Landscape Architect
You have the chance to work with an architectural firm in Australia, and be involved directly with the design and development of client concepts for building structures. By obtaining a degree in architecture you become an invaluable asset to any business that is directly involved in the design of building structures both large and small.

Average Salary
The average pay for an architect is $59,813 per annum.
Source: Payscale.com
Weigh your online school options carefully when considering a degree in architecture. This is an exciting field to enter with a number of different specialties that could strengthen your position in the Australian job market. Look for schools that have been given accreditation from the appropriate governing authorities to ensure that the diploma or degree you receive will be recognised across the nation.
Back to top
More guides on Finder