Best animal care courses online
Australian students can turn their love for animals into a career through courses offered by online universities and colleges.
We're reader-supported and may be paid when you visit links to partner sites. We don't compare all products in the market, but we're working on it!
There are people who have dreamed of the chance to work with animals from the time they were young children. With a variety of available courses in animal care, that dream can become a reality. Students can use their knowledge to work directly with animals in a veterinary role, as a trainer or as a professional caretaker. With Australian online schools providing convenient methods of obtaining proper certifications, your future career in animal care could be easier to reach than you think.
Why should I study animal care?
Not being able to speak for themselves, animals need the attention of dedicated workers who genuinely care about their health and well-being. Animal care in any of its many forms is a rewarding career choice as you become the advocate for the living beings that share our planet with us. You have the chance to work with other professionals in a clinic or animal conservatory or you can use your specialised knowledge of animal clinic to open a business of your own.
Average salary
On average, an animal technician in Australia is earning $46,000 AUD a year, in a salary range that can go as high as AUD $68,000 depending on the particular work environment.
Other career choices in animal care have a similar salary range making it entirely feasible to maintain a household in Australia from your work with animals. Plus, with the chance to use your knowledge of animal care to open a business of your own, you could fashion your work week hours around your lifestyle.
---
See our latest January 2021 deals for animal care online courses below: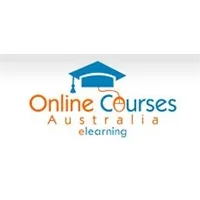 Fast Track Animal Care & Behaviour (Save over $700 for 3 courses)
from Online Courses Australia
"For a limited time only Online Courses Australia is offering three animal courses at a discounted price. Improve your relationships with the animals in your life with this fascinating course on animal behaviour."
View details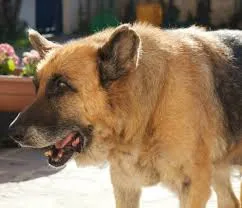 Animal Hospice Foundations
from Udemy
This online course gives you crucial information when supporting a family through animal hospice.
View details
---
What are the courses for animal care?
Depending on the type of animal care you wish to provide, and the extent of your studies, you could receive a certificate of varying degrees after completion of certain online animal care related courses, or a degree in a particular field of animal care. Certificate programs for animal care offered online in Australia include:
Certificate II in Animal Studies
Certificate III in Companion Animal Studies
Certificate III in Captive Animals
Certificate III in Farriery
Certificate III in Animal Studies
Certificate III in Animal Technology
Certificate IV in Pet Styling
Certificate IV in Captive Animals
Certificate IV in Animal Control and Regulation
Certificate IV in Equine Dentistry
Certificate IV in Companion Animal Services
Certificate IV in Veterinary Nursing
Back to top
There are also diploma-level courses with the study of animal care that include:
Diploma of Veterinary Nursing (Emergency and Critical Care)
Diploma of Veterinary Nursing (General Practice)
Diploma of Veterinary Nursing (Dental)
Diploma of Veterinary Nursing (Surgical)
Diploma of Animal Technology
Back to top
Short courses can help you develop certain skills which will then make you a better job candidate in the animal care field, as well as allow you to better assist animals in need:
Microchip Implantation for Dogs and Cats Skill Set
Native Amphibian Rehabilitation Skill Set
Native Bird Rehabilitation Skill Set
Native Mammal Rehabilitation Skill Set
Native Reptile Rehabilitation Skill Set
Preventative Biosecurity Skill Set
Pet Groomer Certificate
Certificate in Animal Care
Pet Obedience Trainer Certificate
Once you have honed in on the specific field of animal care you wish to base your career in, you will be able to pick the courses of study to pursue.
Back to top
What are the tuition fees and other expenses to study animal care?
Just to give an idea, a Certificate in Animal Care from Open Colleges will cost $2,190 in instalments. Should you require printed materials, this will cost an extra $150.
Like with a traditional university in Australia, tuition fees for online courses in animal care are dependent on a number of variables. These include your residency status, as fees for foreign students are typically higher, as well as the course itself.
Online courses are divided into units, and certain types of units are designed different costs. In order to get an idea of how much you will pay to obtain a certificate or diploma in animal care, you will need to provide the institution with more information.
Back to top
What are the best institutions in Australia to study animal care?
Australia's Open Colleges offers a number of courses geared towards a career in animal care, or even just for those interested in learning how to better care for their pets at home. Not all of the courses listed are available, but they do provide most of the certificate based training needed to begin your career as an animal care specialist.
Learning Cloud is another online university with courses in animal care. They offer more specific learning opportunities such as a course in Animal Psychology or Aquarium Management.
Keep in mind that while these courses will provide you with a higher understanding of animal care in different areas, not all of the courses are recognised or certifiable in the industry. They will however enhance your animal care training and give you more skills relevant to your future career.
You can also receive a Master's Degree in Animal Science online through Charles Sturt University. This is a comprehensive course that is nationally recognised and accredited, giving you the skills needed to take on a leadership position in any type of animal industry.
Back to top
What are the career opportunities for animal care?
Your career opportunities will be reliant on the types of animal care courses you complete with success. You could pursue jobs that are related to veterinary nursing, or as an assistant in an animal hospital.
Others prepare you for owning your own business in the animal care industry. You could also use certain certificates for a career in animal grooming or the training of domesticated pets. Animal care is an expansive industry, giving you many different career paths to choose.
With specialised training you can pursue that dream of closely working with animals every day. Choose your courses and the online school you take them in carefully to make sure that you are going to be fully prepared for the career in animal care that you were hoping for.
Back to top
What's trending right now with online courses?
More guides on Finder