Best advertising courses online
Your future employment opportunities could be endless if you have attain a degree that is focused on advertising.
We're reader-supported and may be paid when you visit links to partner sites. We don't compare all products in the market, but we're working on it!
Sometimes referred to as marketing, advertising is the business of using various media outlets to persuade individuals to buy or use a certain good or service. The people behind the advertisements for your favourite products. This is an exciting career to embark on, with a wealth of job opportunities waiting for when you earn your degree.
Why should I study advertising?
With the introduction of the Internet and the presence of online advertising, the advertising field is a fast growing and consistently evolving field. It is an engaging area of study where you learn about the power of marketing and how words and images can help influence your target audience.
---
See our latest January 2021 deals for advertising online courses below: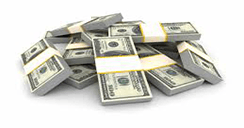 Amazon Selling Secrets: How To Make $2,000-$10,000 Per Month
from Udemy
Do you have a home business and you would like to start making up to $10,000 a month? Then this online course is for you.
View details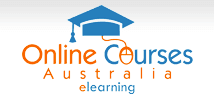 Introduction to Online Marketing
from Online Courses Australia
"There is no such thing as a great product without great marketing. Marketing is all about targeting the right audience and keeping that edge on competitors. If you wish to pursue a career in marketing, or if you currently work in the marketing industry, you can no longer afford to ignore online marketing. Successful online marketing is a mixture of knowledge and experience. This OCA course will provide you with the knowledge you need to succeed."
View details
---
What are the courses for advertising?
Online you can find courses that provide you with a certificate or diploma to get you started in a career in advertising:
Certificate IV in Advertising
Diploma of Marketing
In addition, there are degree courses that you can pursue which are focused on advertising or marketing studies:
Bachelor of Communication (Media Studies)
Bachelor of Business (Marketing)
Masters of Marketing
These provide you with specialised knowledge about advertising, marketing and media that will put you in a good position to apply for any number of jobs that are centered around this diverse industry.
Short courses and professional development are detailed classes that allow a student to narrow their field of choice and make it more specialised. For advertising majors this is ideal if you have an interest in focusing on online advertising or a particular business type that you would prefer to work with. Relevant short courses that could help you stand out as a job candidate include:
Introduction to social media
Public speaking
Social media marketing tools for business
Systems thinking and complex project management
Back to top
What are the tuition fees and other expenses to study advertising?
Just to give an idea, a Certificate IV in Marketing from Open Colleges will set you back $3,185 paid in instalments. If you would like your materials printed, this will add an extra $175. Some online colleges also have free programs you can sign up to learn about marketing.
With an online university fees are typically calculated based upon the number and types of units, or classes, you take each year rather than a fixed-course price. This allows an online student to structure their course of study to fit in exactly with their plans for the future. There are also variations in price that depend on whether you are a citizen or permanent resident of Australia, or are a non-resident. International students will typically have to pay more than those who are residents.
Other charges to consider are your textbooks and workbooks, excessive internet usage, and any field work assignment costs. For some online universities there is also an application fee to consider. Contacting the school direct is the best way to find out how much it will cost you annually to pursue a degree in advertising, based on the course you plan on taking and the elective classes that you choose.
Back to top
What are the best institutions in Australia to study advertising?
The APM College of Business and Communication has an online Diploma program advertising program which is recognised nationally and meets the Australian Qualifications Framework standards.
For undergraduate studies Edith Cowan University (ECU) offers marketing as a major as a part of its Bachelor of Business online university program as does Swinburne University. There are two majors offered at Southern Cross University (SCU), Marketing and Digital Marketing as a part of their Bachelor of Business degree.
For a Masters in Marketing degree you could take a two year course at CQ University or a one and a half year course with Griffith University. Graduates of the CQ University's master of marketing program will be eligible to join the Australian Marketing Institute.
Back to top
What are the career opportunities for advertising?
Holding a degree in advertising gives you flexibility in the type of jobs you will be eligible for. You could work independently with one company as an advertising manager, overseeing the sale of their one particular brand. You would be responsible for the planning and management of all advertising campaigns, even with the hiring of agencies if you find a job with a large company or business.
Average Salary
In Australia, the typical starting salary for an individual seeking a job as a marketing manager starts at just over $50,000 AUD and goes as high as $123,000 AUD. If you enhance your studies with a focus on a particular field for advertising, you could leverage that extra knowledge into a higher starting salary.
Source: Payscale.com
You also will have the option of applying for jobs with advertising agencies. These work with a variety of clients from different fields, offering advice and strategies on how to best advertise a product or service, and then managing that campaign from its first stages to completion. This is all done in alignment with that the business's goals and strategies. When looking at the various advertising programs being offered by online universities in Australia, try and focus on those that have diversified class studies that can make you more valuable as a potential employee.
Back to top
What's trending right now with online courses?
More guides on Finder