OnePlus 6T: Plans | Pricing | Specs
The OnePlus 6T takes the formula for the OnePlus 6 and juices it up a little with a smaller notch, in-display fingerprint sensor, and of course especially sharp price points.
6.41 inches
Display size
1080 x 2280px
128GB, 256GB
Internal storage
3,700 mAh
Battery size
Finder rated as Excellent vs similar phones
Details
---
Camera
Rear camera megapixels
16MP + 20MP
Rear camera aperture size
f/1.7 + f/1.7
Front camera megapixels
16MP
Front camera aperture size
f/2.0
---
Physical Dimensions
Dimensions
157.5mm x 74.8mm x 8.2mm
---
Connectivity
Network category speed
Category 16
---
Power, storage and battery
Operating system
Android 9
Internal storage
128GB, 256GB
Battery capacity
3,700mAh
---
Device features
Water resistance rating
N/A
| | |
| --- | --- |
| Launch price (RRP) | $895 |
| Launch date | 2018-11 |
---
The good
In-screen fingerprint scanner
High RAM plus Snapdragon 845
Teardrop notch design
The bad
No headphone jack
Fixed storage
No Australian launch plans
---
OnePlus has a pedigree in delivering premium features at a lower price point than most flagships. While the OnePlus 6 already filled that niche nicely, albeit at a slightly higher price than most were expecting for a OnePlus device, the OnePlus 6T takes that design and runs with it, adding improved battery capacity, a refined design and a new in-display fingerprint sensor.
Design
In-display fingerprint scanner.
Teardrop notch display.
No headphone jack.
You can have it in black... or black.
Camera
Dual 16/20MP cameras.
New "Nightscape" camera.
Performance
Snapdragon 845 with 6GB or 8GB of RAM.
Android Pie with OxygenOS.
Fixed storage.
Battery life
3,700mAh battery with fast charging.
Wireless charging is notably missing.
Verdict
Sharp pricing, but we'll have to pay an import tax on top.
Pricing and availability
US pricing starts at US$549.
Quite likely we won't see an official release in Australia.
OnePlus has brand recognition among smartphone fans, but largely within the realm of offering really affordable flagship phones. The OnePlus 6 saw it shift that focus slightly upwards and it's much the same story with the OnePlus 6T, which will sell in the US for US$549 (128GB ROM/6GB RAM), US$579 (128GB/8GB) and US$629 (256GB/8GB) respectively.
That should equate out to (very roughly) around $780, $820 and $890 respectively, but that doesn't take GST into account, or the fact that OnePlus has only ever soft-launched a single phone in Australia. That was the OnePlus 5 and since then we've seen no official OnePlus handsets in Australia.
That does mean if you want a OnePlus 6T, you'll have to pay a direct importer to get one, which will add a little more again to the likely cost. We'd expect to see the OnePlus 6T start in Australia at around $850–$900 for the entry level model and go upwards from there.
Back to top
Specifications
---
Camera
Rear camera megapixels
16MP + 20MP
Rear camera aperture size
f/1.7 + f/1.7
Front camera megapixels
16MP
Front camera aperture size
f/2.0
---
Physical Dimensions
Dimensions
157.5mm x 74.8mm x 8.2mm
---
Connectivity
Network category speed
Category 16
---
Power, storage and battery
Operating system
Android 9
Internal storage
128GB, 256GB
Battery capacity
3,700mAh
---
Device features
Water resistance rating
N/A
Back to top
Compare plans for your Oneplus 6T
---
Latest mobile news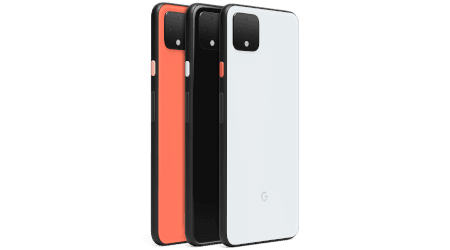 Can Google score a hit with its second "affordable" Pixel phone? Read more…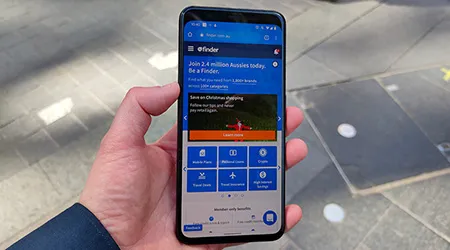 The Google Pixel 4 XL offers a clean Android experience and very good camera capabilities, but it lacks that critical spark that would make it a must-buy flagship phone. Read more…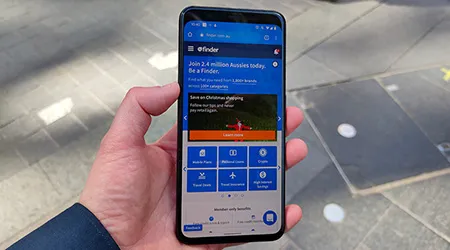 The Google Pixel 4 XL offers a clean Android experience and very good camera capabilities, but it lacks that critical spark that would make it a must-buy flagship phone. Read more…