Which NRL team has the most free-to-air games in 2021?
We've done the hard work and have a team-by-team breakdown of the entire competition.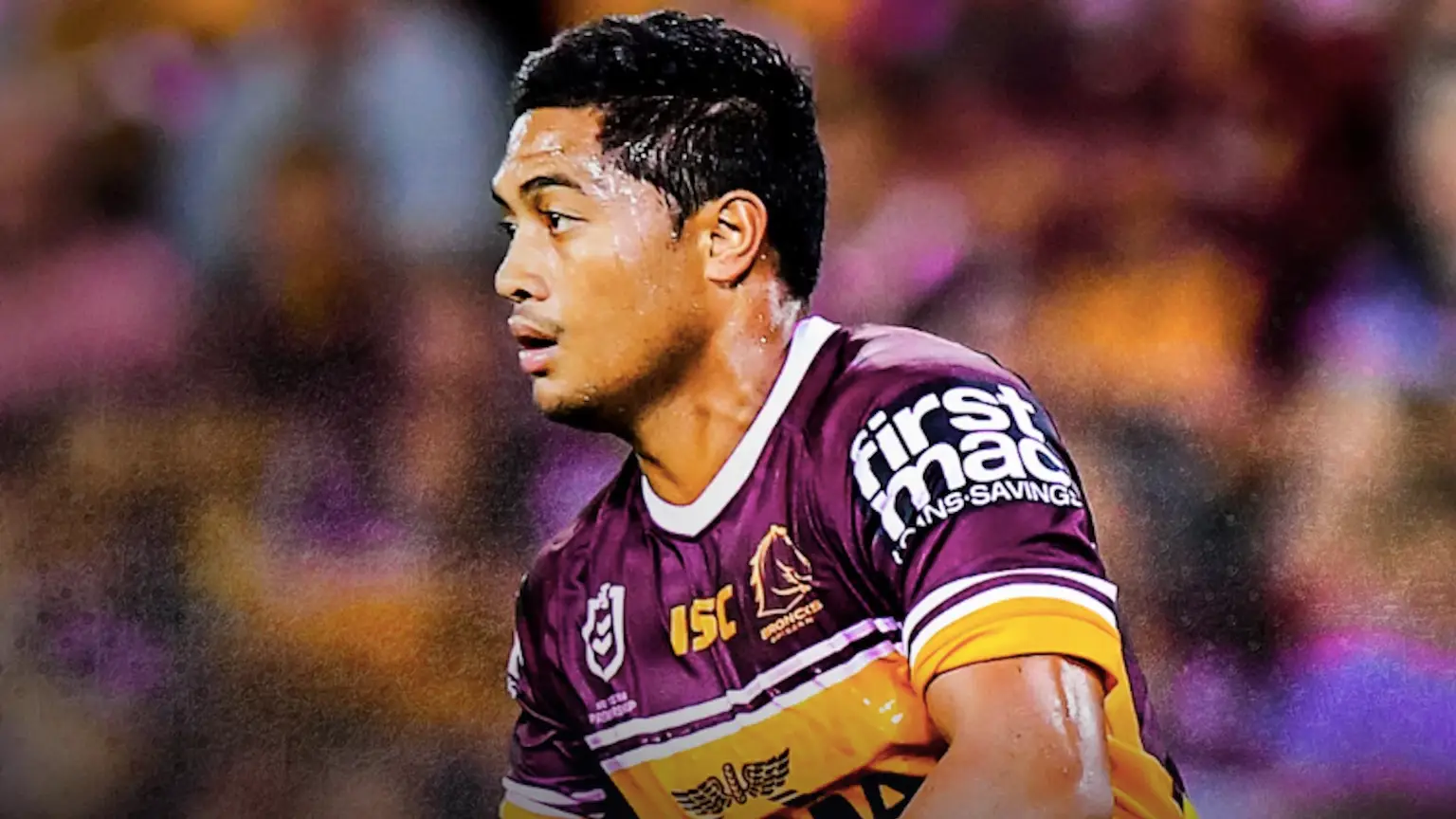 We're reader-supported and may be paid when you visit links to partner sites. We don't compare all products in the market, but we're working on it!
In an ideal world you could watch your favourite team on TV every single week for free, but that's also not realistic. The NRL relies on funding for the salary cap from its broadcast agreement.
It's simple supply and demand. The more providers that want to show NRL on the telly, the more funds available for the competition.
The NRL's current broadcast agreement sees games shown on free-to-air, pay TV and streaming services. For 2021 free-to-air provider Channel 9 will show just 3 matches live per week until round 21 when it picks up a fourth fixture.
These are typically Thursday and Friday nights plus a Sunday afternoon fixture. The fourth game Channel 9 picks up will be a 7:30pm AEST Saturday night game.
For fans hoping to watch every single game they've got a few options. All NRL games are broadcast live and ad-free on Fox League via Foxtel, Kayo Sports and Foxtel Now. NRL Live Pass will be getting made redundant later this year. You can read more in our how to watch NRL guide.
NRL free-to-air breakdown
Every year fans are left to analyse the draw or check their local guides hoping to see if their beloved team is on TV. However, the schedule isn't spread evenly, with a huge disparity between clubs.
In 2021 it's the Brisbane Broncos once again who sit atop with 15 fixtures on Channel 9, but this year they aren't alone with Parramatta also joining them with 15 matches.
Other teams rounding out the top six in terms of appearances on the Nine Network are Melbourne Storm, Penrith Panthers, South Sydney Rabbitohs and Sydney Roosters.
It's yet again bad news for supporters of the Gold Coast Titans and New Zealand Warriors who are once more the two of the least featured teams on free-to-air despite increasing their respective overall numbers. In fact 9 of the 16 teams in the NRL have less than 50% of their footy on Channel 9.
Those snubbed teams include the Canberra Raiders, Manly Sea Eagles, North Queensland Cowboys, Canterbury Bulldogs, Cronulla Sharks, Canberra Raiders, Wests Tigers, St. George Illawarra Dragons and Newcastle Knights, in addition to the Titans and Warriors mentioned above.
Which teams fare better in 2021?
If you're a Warriors fan then you've finally been blessed (tongue in cheek). The Warriors will triple their total free-to-air tally from one to three. It's the same story for the Gold Coast who move from two to six free-to-air fixtures.
The Eels jump from 12 to 15 which seems fairly small, but it does tie them with Brisbane as the team to feature the most on Channel 9. In fact these three sides are the only clubs in the competition who will enjoy an increased percentage of games on free-to-air in 2021.
Which teams are worse off in 2021?
Given that the three teams who featured the least in 2020 all saw an uptick for 2021 some clubs have had to lose out, even with a return to 25 rounds.
Fans may rejoice as Channel 9 darlings the Brisbane Broncos have been cut back from 18 to a still premiership high 15 prime-time slots.
The Bulldogs can also likely thank their continuous near bottom of the table finishes for an almost 50% reduction dropping from nine games to five on free-to-air. In fact the Doggies drop from 2020's 11th most simulcast team to just 15th in 2021.
No team other than the Broncos and Bulldogs lost more than two Channel 9 fixtures. The only other clubs that lost more than one game from their digital TV schedule include the Sharks, Cowboys and Dragons, who all lost two.
Several teams dropped one match, which really doesn't seem like much, but it's important to remember the competition returns to 25 rounds this year and Channel 9 will have an additional weekly clash from round 21.
So when you compare the actual percentage of free-to-air fixtures of teams in 2020 vs 2021 you'll see the Broncos and Bulldogs specifically had enormous cutbacks. In 2020 a whopping 90% of Broncos games were on Channel 9 which was all but two rounds. This year only 62.5% of the Red Hill squad features on Channel 9 across the season.
NRL schedule quirks
Surprisingly last year's runner-up and minor premiers the Panthers aren't on free-to-air for the first two weeks of the season. The Panthers also have high profile games throughout the season with Souths (round 11), Storm (round 20) and Roosters (round 21) that are all exclusive to Fox.
Another thing for fans to consider is the free-to-air network games that clubs do get aren't spread out evenly. The majority of teams have four- to six-week blocks this season where they don't have a simulcast game.
The Sharks are exclusive to Fox Sports until round 11. Even though the Warriors have three scheduled simulcast fixtures this year they still won't feature until round 17.
Manly will begin the season without star fullback Tom Trbojevic and 8 out of 10 games exclusive to Fox League. The Wests Tigers have just 1 simulcast fixture from rounds 9–15 and 0 between 18 and 23.
Raiders and Knights fans also get long stretches of the season where they are exclusive to Fox. Of The Green Machine's first 16 matches only 3 feature on Channel 9. We've heard coach Ricky Stuart voice his displeasure with this before. The Knights are solely on Fox Sports from rounds 6–13 and have just 3 matches from rounds 3–20 on free-to-air.
Despite being favoured to go back to back the Storm's regular season finale, where they may well win the J.J. Giltinan Shield, will be a Fox exclusive.
You can see our full NRL schedule for viewing details for every single match and broadcast details.
Stream every one of your favourite NRL teams matches on Kayo: Start your 14-day FREE trial now
What if you're overseas?
If you're across the ditch in New Zealand, NRL games are broadcast via Sky Sport. Then from almost anywhere else in the world, excluding the Pacific Islands, you can stream every game overseas live via Watch NRL.
Watch NRL gets you access to every NRL match, State of Origin, tournaments such as the NRL 9s live and shows like Sunday Night with Matty Johns.
Latest sports streaming news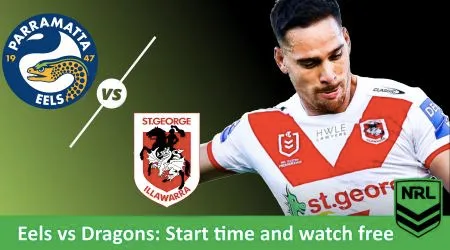 The Eels and Dragons are both in sensational form. Who will end round five of the NRL with a bang?
Read more…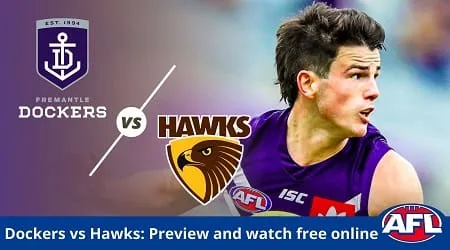 In a battle of the AFL cellar dwellers, Fremantle take on the improving Hawks this Sunday.
Read more…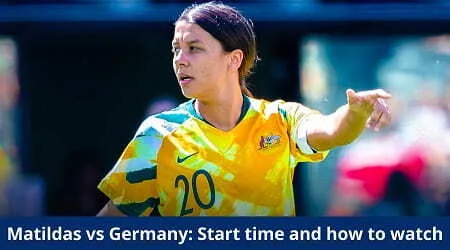 Can the Matildas under new coach Tony Gustavsson upset big guns Germany in their friendly?
Read more…
Image source: Kayo Sports website
More guides on Finder