Full 2020 NRL draw: Entire NRL schedule
Take a look at the 2020 NRL draw. You can search for every confirmed 2020 NRL game by team, stadium, date, kick-off time, round and more.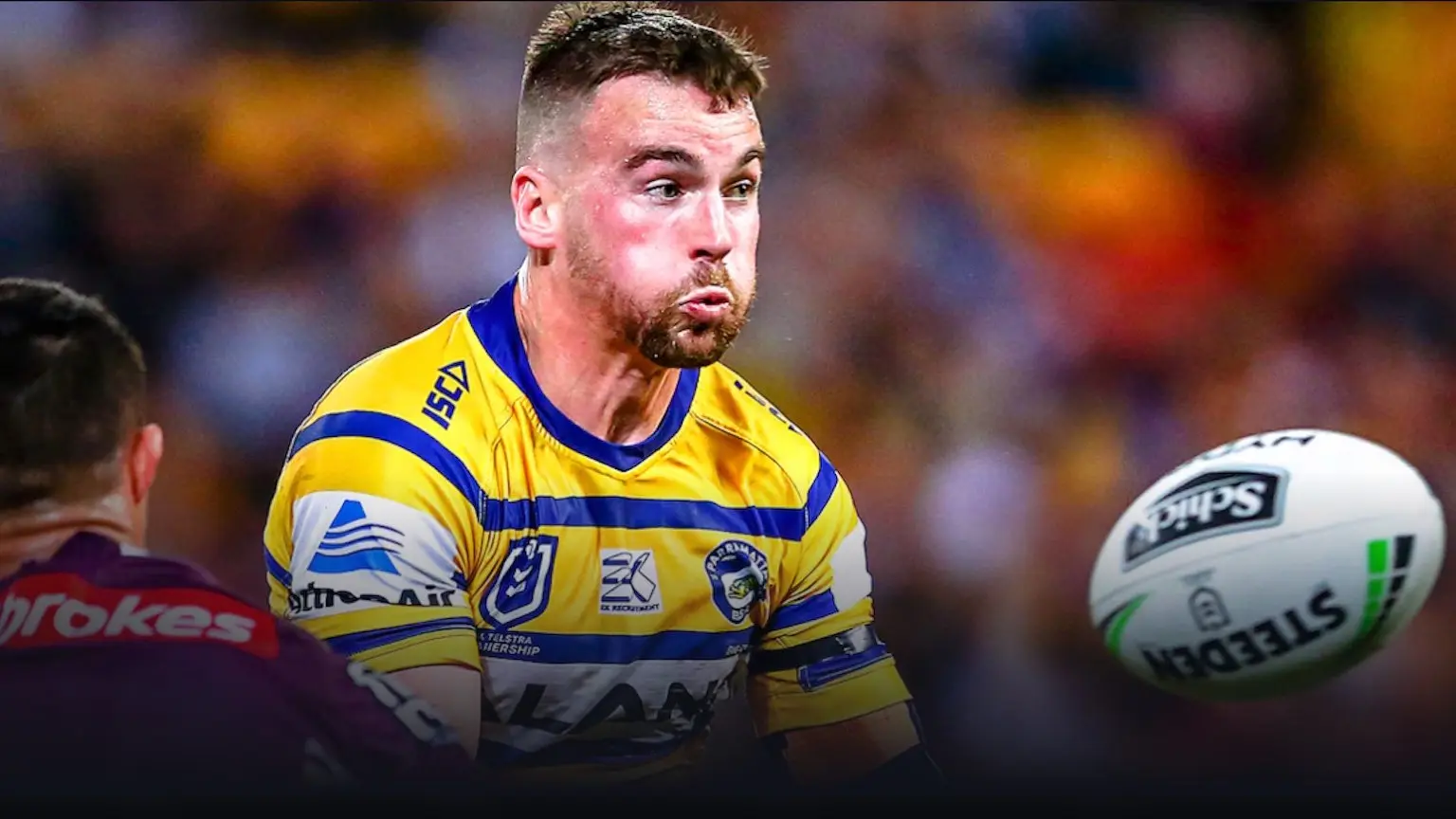 NRL fans can see it, the date is edging closer, rugby league will finally return from its COVID-19 suspension on 28 May. The NRL released the long-awaited revised draw on 21 May, featuring 20 rounds in total and venue hubs through to the end of round 9 at this stage.
That takes the season through to mid-July, with the hope that normal stadium use may be possible from round 10 onwards.
As previously announced, Bankwest Stadium will host the Roosters, Eels, Bulldogs, Rabbitohs and Sharks. Campbelltown Stadium (Dragons, Tigers, Panthers, Raiders) and Central Coast Stadium (Knights, Warriors, Sea Eagles) are the other NSW venues. The Broncos, Cowboys and Storm will all use their home grounds, with the Titans also joining Brisbane at Suncorp Stadium.
The Broncos and Eels kick things off at Suncorp Stadium at 7:50pm AEST on Thursday, 28 May. Roosters vs Rabbitohs and Sharks vs Tigers, both at Bankwest Stadium on 29 and 30 May respectively, are among the highlights of the season restart.
The format of one Thursday night game, two on Friday, three on Saturday and another two on Sunday will be used throughout the season, plus a one-off Monday afternoon game between the Bulldogs and Dragons in round 4 kicking off at 4:05pm AEST.
Dates had been locked in for State of Origin 2020, which will be played over 14 days from 4 November. Those venues haven't yet been confirmed, so it's still up in the air if Adelaide will get an Origin match.
NRL 2020 changes
When the NRL does return on 28 May, there will be a few changes. Most notable are current plans for an official to be missing from the middle, as the NRL is aiming to revert back to one referee. That has yet to be agreed upon by the Referees' Association.
Already keen to make sure you can watch the return of the 2020 NRL season? Take a look at all of your watch NRL options in this article. Prefer to watch online? Then be sure to read up on the five best ways to stream rugby league.
Stream every NRL game live on Kayo: Start your 14-day FREE trial now
NRL 2020 Draw
| Round | Day | Date | Match | Stadium | Kick-off (AEST) | How to watch | Results |
| --- | --- | --- | --- | --- | --- | --- | --- |
| Round 1 | Thursday | 12/3/20 | Eels vs Bulldogs | Bankwest Stadium | 8:05 PM | Kayo Sports, Foxtel, Channel 9, NRL Live Pass | 8 : 2 |
| Round 1 | Friday | 13/3/20 | Raiders vs Titans | GIO Stadium | 6:00 PM | Kayo Sports, Foxtel and NRL Live Pass | 24 : 6 |
| Round 1 | Friday | 13/3/20 | Cowboys vs Broncos | Qld Country Bank Stadium | 8:05 PM | Kayo Sports, Foxtel, Channel 9, NRL Live Pass | 21 : 28 |
| Round 1 | Saturday | 14/3/20 | Knights vs Warriors | McDonald Jones Stadium | 3:00 PM | Kayo Sports, Foxtel and NRL Live Pass | 20 : 0 |
| Round 1 | Saturday | 14/3/20 | Rabbitohs vs Sharks | ANZ Stadium | 5:30 PM | Kayo Sports, Foxtel and NRL Live Pass | 22 : 18 |
| Round 1 | Saturday | 14/3/20 | Panthers vs Roosters | Panthers Stadium | 7:35 PM | Kayo Sports, Foxtel and NRL Live Pass | 20 : 14 |
| Round 1 | Sunday | 15/3/20 | Sea Eagles vs Storm | Lottoland | 4:05 PM | Kayo Sports, Foxtel Channel 9 and NRL Live Pass | 4 : 18 |
| Round 1 | Sunday | 15/3/20 | Dragons vs Tigers | WIN Stadium | 6:15 PM | Kayo Sports, Foxtel and NRL Live Pass | 14 : 24 |
| Round 2 | Thursday | 19/3/20 | Bulldogs vs Cowboys | ANZ Stadium | 8:05 PM | Kayo Sports, Foxtel, Channel 9, NRL Live Pass | 16 : 24 |
| Round 2 | Friday | 20/3/20 | Dragons vs Panthers | Netstrata Jubilee Stadium | 6:00 PM | Kayo Sports, Foxtel and NRL Live Pass | 28 : 32 |
| Round 2 | Friday | 20/3/20 | Broncos vs Rabbitohs | Suncorp Stadium | 8:05 PM | Kayo Sports, Foxtel, Channel 9, NRL Live Pass | 22 : 18 |
| Round 2 | Saturday | 21/3/20 | Warriors vs Raiders | Eden Park | 3:00 PM | Kayo Sports, Foxtel and NRL Live Pass | 6 : 20 |
| Round 2 | Saturday | 21/3/20 | Roosters vs Sea Eagles | Central Coast Stadium | 5:30 PM | Kayo Sports, Foxtel and NRL Live Pass | 8 : 9 |
| Round 2 | Saturday | 21/3/20 | Sharks vs Storm | Netstrata Jubilee Stadium | 7:35 PM | Kayo Sports, Foxtel and NRL Live Pass | 10 : 12 |
| Round 2 | Sunday | 22/3/20 | Tigers vs Knights | Leichhardt Oval | 4:05 PM | Kayo Sports, Foxtel, Channel 9, NRL Live Pass | 24 : 42 |
| Round 2 | Sunday | 22/3/20 | Titans vs Eels | Cbus Super Stadium | 6:15 PM | Kayo Sports, Foxtel and NRL Live Pass | 6 : 46 |
| Round 3 | Thursday | 28/5/20 | Broncos vs Eels | Suncorp Stadium | 7:50 PM | Kayo Sports, Foxtel, Channel 9, NRL Live Pass | 6 : 34 |
| Round 3 | Friday | 29/5/20 | Cowboys vs Titans | Qld Country Bank Stadium | 6:00 PM | Kayo Sports, Foxtel and NRL Live Pass | 36 : 6 |
| Round 3 | Friday | 29/5/20 | Roosters vs Rabbitohs | Bankwest Stadium | 7:55 PM | Kayo Sports, Foxtel, Channel 9, NRL Live Pass | 28 : 12 |
| Round 3 | Saturday | 30/5/20 | Warriors vs Dragons | Central Coast Stadium | 3:00 PM | Kayo Sports, Foxtel and NRL Live Pass | 18 : 0 |
| Round 3 | Saturday | 30/5/20 | Sharks vs Wests Tigers | Bankwest Stadium | 5:30 PM | Kayo Sports, Foxtel and NRL Live Pass | 16 : 28 |
| Round 3 | Saturday | 30/5/20 | Storm vs Raiders | AAMI Park | 7:35 PM | Kayo Sports, Foxtel and NRL Live Pass | 6 : 22 |
| Round 3 | Sunday | 31/5/20 | Panthers vs Knights | Campbelltown Stadium | 4:05 PM | Kayo Sports, Foxtel, Channel 9, NRL Live Pass | 14 : 14 |
| Round 3 | Sunday | 31/5/20 | Sea Eagles vs Bulldogs | Central Coast Stadium | 6:30 PM | Kayo Sports, Foxtel and NRL Live Pass | 32 : 6 |
| Round 4 | Thursday | 4/6/20 | Broncos vs Roosters | Suncorp Stadium | 7:50 PM | Kayo Sports, Foxtel, Channel 9, NRL Live Pass | 0 : 59 |
| Round 4 | Friday | 5/6/20 | Panthers vs Warriors | Campbelltown Stadium | 6:00 PM | Kayo Sports, Foxtel and NRL Live Pass | 26 : 0 |
| Round 4 | Friday | 5/6/20 | Storm vs Rabbitohs | AAMI Park | 7:55 PM | Kayo Sports, Foxtel, Channel 9, NRL Live Pass | 22 : 8 |
| Round 4 | Saturday | 6/6/20 | Eels vs Sea Eagles | Bankwest Stadium | 5:30 PM | Kayo Sports, Foxtel and NRL Live Pass | 19 : 16 |
| Round 4 | Saturday | 6/6/20 | Cowboys vs Sharks | Qld Country Bank Stadium | 7:35 PM | Kayo Sports, Foxtel and NRL Live Pass | 16 : 26 |
| Round 4 | Sunday | 7/6/20 | Raiders vs Knights | Campbelltown Stadium | 4:05 PM | Kayo Sports, Foxtel Channel 9, NRL Live Pass | 18 : 34 |
| Round 4 | Sunday | 7/6/20 | Titans vs Tigers | Suncorp Stadium | 6:30 PM | Kayo Sports, Foxtel, NRL Live Pass | 28 : 23 |
| Round 4 | Monday | 8/6/20 | Bulldogs vs Dragons | Bankwest Stadium | 4:05 PM | Kayo Sports, Foxtel and NRL Live Pass | 22 : 2 |
| Round 5 | Thursday | 11/6/20 | Sea Eagles vs Broncos | Central Coast Stadium | 7:50 PM | Kayo Sports, Foxtel, Channel 9, NRL Live Pass | 20 : 18 |
| Round 5 | Friday | 12/6/20 | Warriors vs Cowboys | Central Coast Stadim | 6:00 PM | Kayo Sports, Foxtel, NRL Live Pass | 37 : 26 |
| Round 5 | Friday | 12/6/20 | Eels vs Panthers | Bankwest Stadium | 7:55 PM | Kayo Sports, Foxtel, Channel 9, NRL Live Pass | 16 : 10 |
| Round 5 | Saturday | 13/6/20 | Rabbitohs vs Titans | Bankwest Stadium | 3:00 PM | Kayo Sports, Foxtel and NRL Live Pass | 32 : 12 |
| Round 5 | Saturday | 13/6/20 | Knights vs Storm | Central Coast Stadium | 5:30 PM | Kayo Sports, Foxtel and NRL Live Pass | 12 : 26 |
| Round 5 | Saturday | 13/6/20 | Wests Tigers vs Raiders | Campbelltown Stadium | 7:35 PM | Kayo Sports, Foxtel, NRL Live Pass | 6 : 14 |
| Round 5 | Sunday | 14/6/20 | Dragons vs Sharks | Campbelltown Stadium | 4:05 PM | Kayo Sports, Foxtel, Channel 9 and NRL Live Pass | 30 : 16 |
| Round 5 | Monday | 15/6/20 | Bulldogs vs Roosters | Bankwest Stadium | 7:00 PM | Kayo Sports, Foxtel, NRL Live Pass | 42 : 6 |
| Round 6 | Thursday | 18/6/20 | Knights vs Broncos | Central Coast Stadium | 7:50 PM | Kayo Sports, Foxtel, Channel 9, NRL Live Pass | 27 : 6 |
| Round 6 | Friday | 19/6/20 | Rabbitohs vs Warriors | Bankwest Stadium | 6:00 PM | Kayo Sports, Foxtel and NRL Live Pass | 40 : 12 |
| Round 6 | Friday | 19/6/20 | Panthers vs Storm | Campbelltown Stadium | 7:55 PM | Kayo Sports, Foxtel, Channel 9, NRL Live Pass | 21 : 14 |
| Round 6 | Saturday | 20/6/20 | Titans vs Dragons | Suncorp Stadium | 3:00 PM | Kayo Sports, Foxtel and NRL Live Pass | 8 : 20 |
| Round 6 | Saturday | 20/6/20 | Wests Tigers vs Cowboys | Campbelltown Stadium | 5:30 PM | Kayo Sports, Foxtel and NRL Live Pass | 36 : 20 |
| Round 6 | Saturday | 20/6/20 | Roosters vs Eels | Bankwest Stadium | 7:35 PM | Kayo Sports, Foxtel and NRL Live Pass | 24 : 10 |
| Round 6 | Sunday | 21/6/20 | Raiders vs Sea Eagles | Campbelltown Stadium | 4:05 PM | Kayo Sports, Foxtel, Channel 9, and NRL Live Pass | 6 : 14 |
| Round 6 | Sunday | 21/6/20 | Sharks vs Bulldogs | Bankwest Stadium | 6:30 PM | Kayo Sports, Foxtel, NRL Live Pass | 20 : 18 |
| Round 7 | Thursday | 25/6/20 | Panthers vs Rabbitohs | Netstrata Jubilee Oval | 7:50 PM | Kayo Sports, Foxtel, Channel 9, NRL Live Pass | 20 : 12 |
| Round 7 | Friday | 26/6/20 | Storm vs Warriors | AAMI Park | 6:00 PM | Kayo Sports, Foxtel and NRL Live Pass | 50 : 6 |
| Round 7 | Friday | 26/6/20 | Roosters vs Dragons | Bankwest Stadium | 7:55 PM | Kayo Sports, Foxtel, Channel 9, NRL Live Pass | 26 : 12 |
| Round 7 | Saturday | 27/6/20 | Cowboys vs Knights | Qld Country Bank Stadium | 3:00 PM | Kayo Sports, Foxtel, NRL Live Pass | 32 : 20 |
| Round 7 | Saturday | 27/6/20 | Broncos vs Titans | Suncorp Stadium | 5:30 PM | Kayo Sports, Foxtel and NRL Live Pass | 12 : 30 |
| Round 7 | Saturday | 27/6/20 | Eels vs Raiders | Bankwest Stadium | 7:35 PM | Kayo Sports, Foxtel and NRL Live Pass | 25 : 24 |
| Round 7 | Sunday | 28/6/20 | Sea Eagles vs Sharks | Central Coast Stadium | 4:05 PM | Kayo Sports, Foxtel, Channel 9, and NRL Live Pass | 22 : 40 |
| Round 7 | Sunday | 28/6/20 | Bulldogs vs Wests Tigers | Bankwest Stadium | 6:30 PM | Kayo Sports, Foxtel, NRL Live Pass | 6 : 34 |
| Round 8 | Thursday | 2/7/20 | Storm vs Roosters | Suncorp Stadium | 7:50 PM | Kayo Sports, Foxtel, Channel 9, and NRL Live Pass | 27 : 25 |
| Round 8 | Friday | 3/7/20 | Raiders vs Dragons | GIO Stadium | 6:00 PM | Kayo Sports, Foxtel, NRL Live Pass | 22 : 16 |
| Round 8 | Friday | 3/7/20 | Eels vs Cowboys | Bankwest Stadium | 7:55 PM | Kayo Sports, Foxtel, Channel 9, and NRL Live Pass | 42 : 4 |
| Round 8 | Saturday | 4/7/20 | Titans vs Sharks | Cbus Super Stadium | 3:00 PM | Kayo Sports, Foxtel and NRL Live Pass | 10 : 40 |
| Round 8 | Saturday | 4/7/20 | Warriors vs Broncos | Central Coast Stadium | 5:30 PM | Kayo Sports, Foxtel, and NRL Live Pass | 26 : 16 |
| Round 8 | Saturday | 4/7/20 | Wests Tigers vs Panthers | Bankwest Stadium | 7:35 PM | Kayo Sports, Foxtel and NRL Live Pass | 12 : 19 |
| Round 8 | Sunday | 5/7/20 | Sea Eagles vs Knights | Lottoland | 4:05 PM | Kayo Sports, Foxtel, Channel 9, NRL Live Pass | 12 : 14 |
| Round 8 | Sunday | 5/7/20 | Bulldogs vs Rabbitohs | Bankwest Stadium | 6:30 PM | Kayo Sports, Foxtel and NRL Live Pass | 10 : 26 |
| Round 9 | Thursday | 9/7/20 | Cowboys vs Roosters | Qld Country Bank Stadium | 7:50 PM | Kayo Sports, Foxtel, Channel 9, NRL Live Pass | 16 : 42 |
| Round 9 | Friday | 10/7/20 | Titans vs Warriors | Cbus Super Stadium | 6:00 PM | Kayo Sports, Foxtel and NRL Live Pass | 16 : 12 |
| Round 9 | Friday | 10/7/20 | Rabbitohs vs Wests Tigers | Bankwest Stadium | 7:55 PM | Kayo Sports, Foxtel, Channel 9, and NRL Live Pass | 18 : 10 |
| Round 9 | Saturday | 11/7/20 | Sharks vs Panthers | Netstrata Jubilee Stadium | 3:00 PM | Kayo Sports, Foxtel and NRL Live Pass | 24 : 56 |
| Round 9 | Saturday | 11/7/20 | Broncos vs Bulldogs | Suncorp Stadium | 5:30 PM | Kayo Sports, Foxtel and NRL Live Pass | 26 : 8 |
| Round 9 | Saturday | 11/7/20 | Raiders vs Storm | GIO Stadium | 7:35 PM | Kayo Sports, Foxtel and NRL Live Pass | 14 : 20 |
| Round 9 | Sunday | 12/7/20 | Knights vs Eels | McDonald Jones Stadium | 4:05 PM | Kayo Sports, Foxtel, Channel 9, and NRL Live Pass | 4 : 10 |
| Round 9 | Sunday | 12/7/20 | Dragons vs Sea Eagles | Netstrata Jubilee Stadium | 6:30 PM | Kayo Sports, Foxtel, and NRL Live Pass | 34 : 4 |
| Round 10 | Thursday | 16/7/20 | Roosters vs Raiders | Sydney Cricket Ground | 7:50 PM | Kayo Sports, Foxtel, Channel 9, NRL Live Pass | 20 : 24 |
| Round 10 | Friday | 17/7/20 | Storm vs Titans | Sunshine Coast Stadium | 6:00 PM | Kayo Sports, Foxtel and NRL Live Pass | 42 : 6 |
| Round 10 | Friday | 17/7/20 | Wests Tigers vs Broncos | Leichhardt Oval | 7:55 PM | Kayo Sports, Foxtel, Channel 9, and NRL Live Pass | 48 : 0 |
| Round 10 | Saturday | 18/7/20 | Dragons vs Bulldogs | WIN Stadium | 3:00 PM | Kayo Sports, Foxtel and NRL Live Pass | 28 : 22 |
| Round 10 | Saturday | 18/7/20 | Rabbitohs vs Knights | Bankwest Stadium | 5:30 PM | Kayo Sports, Foxtel and NRL Live Pass | 18 : 20 |
| Round 10 | Saturday | 18/7/20 | Sea Eagles vs Eels | Lottoland | 7:35 PM | Kayo Sports, Foxtel and NRL Live Pass | 22 : 18 |
| Round 10 | Sunday | 19/7/20 | Warriors vs Sharks | Central Coast Stadium | 2:00 PM | Kayo Sports, Foxtel and NRL Live Pass | 10 : 46 |
| Round 10 | Sunday | 19/7/20 | Panthers vs Cowboys | Panthers Stadium | 4:05 PM | Kayo Sports, Foxtel, Channel 9, NRL Live Pass | 22 : 10 |
| Round 11 | Thursday | 23/7/20 | Eels vs Wests Tigers | Bankwest Stadium | 7:50 PM | Kayo Sports, Foxtel, Channel 9, NRL Live Pass | 26 : 16 |
| Round 11 | Friday | 24/7/20 | Cowboys vs Sea Eagles | Qld Country Bank Stadium | 6:00 PM | Kayo Sports, Foxtel and NRL Live Pass | 12 : 24 |
| Round 11 | Friday | 24/7/20 | Broncos vs Storm | Suncorp Stadium | 7:55 PM | Kayo Sports, Foxtel, Channel 9, NRL Live Pass | 8 : 46 |
| Round 11 | Saturday | 25/7/20 | Warriors vs Roosters | Central Coast Stadium | 3:00 PM | Kayo Sports, Foxtel and NRL Live Pass | 10 : 18 |
| Round 11 | Saturday | 25/7/20 | Sharks vs Dragons | Netstrata Jubilee Stadium | 5:30 PM | Kayo Sports, Foxtel and NRL Live Pass | 28 : 24 |
| Round 11 | Saturday | 25/7/20 | Raiders vs Rabbitohs | GIO Stadium | 7:35 PM | Kayo Sports, Foxtel and NRL Live Pass | 18 : 12 |
| Round 11 | Sunday | 26/7/20 | Knights vs Bulldogs | McDonald Jones Stadium | 2:00 PM | Kayo Sports, Foxtel and NRL Live Pass | 12 : 18 |
| Round 11 | Sunday | 26/7/20 | Titans vs Panthers | Cbus Super Stadium | 4:05 PM | Kayo Sports, Foxtel, Channel 9, NRL Live Pass | 14 : 22 |
| Round 12 | Thursday | 30/7/20 | Dragons vs Rabbitohs | Netstrata Jubilee Stadium | 7:50 PM | Kayo Sports, Foxtel, Channel 9, NRL Live Pass | 24 : 32 |
| Round 12 | Friday | 31/7/20 | Wests Tigers vs Warriors | Campbelltown Stadium | 6:00 PM | Kayo Sports, Foxtel, NRL Live Pass | 20 : 26 |
| Round 12 | Friday | 31/7/20 | Broncos vs Sharks | Suncorp Stadium | 7:55 PM | Kayo Sports, Foxtel, Channel 9, and NRL Live Pass | 26 : 36 |
| Round 12 | Saturday | 1/8/20 | Roosters vs Titans | Sydney Cricket Ground | 3:00 PM | Kayo Sports, Foxtel, and NRL Live Pass | 18 : 12 |
| Round 12 | Saturday | 1/8/20 | Cowboys vs Raiders | Qld Country Bank Stadium | 5:30 PM | Kayo Sports, Foxtel and NRL Live Pass | 12 : 14 |
| Round 12 | Saturday | 1/8/20 | Sea Eagles vs Panthers | Lottoland | 7:35 PM | Kayo Sports, Foxtel, and NRL Live Pass | 12 : 42 |
| Round 12 | Sunday | 2/8/20 | Bulldogs vs Eels | ANZ Stadium | 2:00 PM | Kayo Sports, Foxtel and NRL Live Pass | 16 : 18 |
| Round 12 | Sunday | 2/8/20 | Storm vs Knights | Suncorp Stadium | 4:05 PM | Kayo Sports, Foxtel, Channel 9, and NRL Live Pass | 26 : 16 |
| Round 13 | Thursday | 6/8/20 | Dragons vs Roosters | WIN Stadium | 7:50 PM | Kayo Sports, Foxtel, Channel 9, and NRL Live Pass | 16 : 24 |
| Round 13 | Friday | 7/8/20 | Sea Eagles vs Warriors | Lottoland | 6:00 PM | Kayo Sports, Foxtel and NRL Live Pass | 22 : 26 |
| Round 13 | Friday | 7/8/20 | Rabbitohs vs Broncos | ANZ Stadium | 7:55 PM | Kayo Sports, Foxtel, Channel 9, NRL Live Pass | 28 : 10 |
| Round 13 | Saturday | 8/8/20 | Storm vs Bulldogs | Sunshine Coast Stadium | 3:00 PM | Kayo Sports, Foxtel and NRL Live Pass | 41 : 10 |
| Round 13 | Saturday | 8/8/20 | Knights vs Wests Tigers | McDonald Jones Stadium | 5:30 PM | Kayo Sports, Foxtel, and NRL Live Pass | 44 : 4 |
| Round 13 | Saturday | 8/8/20 | Panthers vs Raiders | Panthers Stadium | 7:35 PM | Kayo Sports, Foxtel and NRL Live Pass | 28 : 12 |
| Round 13 | Sunday | 9/8/20 | Titans vs Cowboys | Cbus Super Stadium | 2:00 PM | Kayo Sports, Foxtel, and NRL Live Pass | 30 : 10 |
| Round 13 | Sunday | 9/8/20 | Sharks vs Eels | Netstrata Jubilee Stadium | 2:00 PM | Kayo Sports, Foxtel, Channel 9 and NRL Live Pass | 12 : 14 |
| Round 14 | Thursday | 13/8/20 | Roosters vs Storm | TBA | 7:50 PM | Kayo Sports, Foxtel, Channel 9, and NRL Live Pass | TBA |
| Round 14 | Friday | 14/8/20 | Warriors vs Panthers | TBA | 6:00 PM | Kayo Sports, Foxtel and NRL Live Pass | TBA |
| Round 14 | Friday | 14/8/20 | Eels vs Dragons | TBA | 7:55 PM | Kayo Sports, Foxtel, Channel 9, and NRL Live Pass | TBA |
| Round 14 | Saturday | 15/8/20 | Sharks vs Titans | TBA | 3:00 PM | Kayo Sports, Foxtel, Channel 9, NRL Live Pass | TBA |
| Round 14 | Saturday | 15/8/20 | Cowboys vs Rabbitohs | TBA | 5:30 PM | Kayo Sports, Foxtel, and NRL Live Pass | TBA |
| Round 14 | Saturday | 15/8/20 | Raiders vs Broncos | TBA | 7:35 PM | Kayo Sports, Foxtel and NRL Live Pass | TBA |
| Round 14 | Sunday | 16/8/20 | Knights vs Sea Eagles | TBA | 2:00 PM | Kayo Sports, Foxtel, and NRL Live Pass | TBA |
| Round 14 | Sunday | 16/8/20 | Wests Tigers vs Bulldogs | TBA | 4:05 PM | Kayo Sports, Foxtel, Channel 9, and NRL Live Pass | TBA |
| Round 15 | Thursday | 20/8/20 | Eels vs Storm | TBA | 7:50 PM | Kayo Sports, Foxtel, Channel 9, and NRL Live Pass | TBA |
| Round 15 | Friday | 21/8/20 | Panthers vs Sharks | TBA | 6:00 PM | Kayo Sports, Foxtel and NRL Live Pass | TBA |
| Round 15 | Friday | 21/8/20 | Broncos vs Dragons | TBA | 7:55 PM | Kayo Sports, Foxtel, Channel 9, and NRL Live Pass | TBA |
| Round 15 | Saturday | 22/8/20 | Titans vs Raiders | TBA | 3:00 PM | Kayo Sports, Foxtel and NRL Live Pass | TBA |
| Round 15 | Saturday | 22/8/20 | Wests Tigers vs Roosters | TBA | 5:30 PM | Kayo Sports, Foxtel, and NRL Live Pass | TBA |
| Round 15 | Saturday | 22/8/20 | Rabbitohs vs Sea Eagles | TBA | 7:35 PM | Kayo Sports, Foxtel, and NRL Live Pass | TBA |
| Round 15 | Sunday | 23/8/20 | Bulldogs vs Warriors | TBA | 2:00 PM | Kayo Sports, Foxtel and NRL Live Pass | TBA |
| Round 15 | Sunday | 23/8/20 | Knights vs Cowboys | TBA | 4:05 PM | Kayo Sports, Foxtel, Channel 9, NRL Live Pass | TBA |
| Round 16 | Thursday | 27/8/20 | Eels vs Rabbitohs | TBA | 7:50 PM | Kayo Sports, Foxtel, Channel 9, and NRL Live Pass | TBA |
| Round 16 | Friday | 28/8/20 | Dragons vs Titans | TBA | 6:00 PM | Kayo Sports, Foxtel, and NRL Live Pass | TBA |
| Round 16 | Friday | 28/8/20 | Roosters vs Broncos | TBA | 7:55 PM | Kayo Sports, Foxtel, Channel 9, and NRL Live Pass | TBA |
| Round 16 | Saturday | 29/8/20 | Warriors vs Knights | Scully Park | 3:00 PM | Kayo Sports, Foxtel and NRL Live Pass | TBA |
| Round 16 | Saturday | 29/8/20 | Sharks vs Cowboys | TBA | 5:30 PM | Kayo Sports, Foxtel and NRL Live Pass | TBA |
| Round 16 | Saturday | 29/8/20 | Panthers vs Wests Tigers | TBA | 7:35 PM | Kayo Sports, Foxtel and NRL Live Pass | TBA |
| Round 16 | Sunday | 30/8/20 | Storm vs Sea Eagles | TBA | 4:05 PM | Kayo Sports, Foxtel, Channel 9, NRL Live Pass | TBA |
| Round 16 | Sunday | 30/8/20 | Raiders vs Bulldogs | TBA | 6:30 PM | Kayo Sports, Foxtel and NRL Live Pass | TBA |
| Round 17 | Thursday | 3/9/20 | Broncos vs Panthers | TBA | 7:50 PM | Kayo Sports, Foxtel, Channel 9, and NRL Live Pass | TBA |
| Round 17 | Friday | 4/9/20 | Knights vs Sharks | TBA | 6:00 PM | Kayo Sports, Foxtel and NRL Live Pass | TBA |
| Round 17 | Friday | 4/9/20 | Rabbitohs vs Storm | TBA | 7:55 PM | Kayo Sports, Foxtel, Channel 9, NRL Live Pass | TBA |
| Round 17 | Saturday | 5/9/20 | Bulldogs vs Titans | TBA | 3:00 PM | Kayo Sports, Foxtel and NRL Live Pass | TBA |
| Round 17 | Saturday | 5/9/20 | Sea Eagles vs Wests Tigers | TBA | 5:30 PM | Kayo Sports, Foxtel and NRL Live Pass | TBA |
| Round 17 | Saturday | 5/9/20 | Raiders vs Roosters | TBA | 7:35 PM | Kayo Sports, Foxtel and NRL Live Pass | TBA |
| Round 17 | Sunday | 6/9/20 | Warriors vs Eels | TBA | 4:05 PM | Kayo Sports, Foxtel, Channel 9, and NRL Live Pass | TBA |
| Round 17 | Sunday | 6/9/20 | Cowboys vs Dragons | TBA | 6:30 PM | Kayo Sports, Foxtel, and NRL Live Pass | TBA |
| Round 18 | Thursday | 10/9/20 | Wests Tigers vs Rabbitohs | TBA | 7:50 PM | Kayo Sports, Foxtel, Channel 9, NRL Live Pass | TBA |
| Round 18 | Friday | 11/9/20 | Bulldogs vs Sea Eagles | TBA | 6:00 PM | Kayo Sports, Foxtel and NRL Live Pass | TBA |
| Round 18 | Friday | 11/9/20 | Panthers vs Eels | TBA | 7:55 PM | Kayo Sports, Foxtel, Channel 9, and NRL Live Pass | TBA |
| Round 18 | Saturday | 12/9/20 | Dragons vs Raiders | TBA | 3:00 PM | Kayo Sports, Foxtel and NRL Live Pass | TBA |
| Round 18 | Saturday | 12/9/20 | Titans vs Broncos | TBA | 5:30 PM | Kayo Sports, Foxtel and NRL Live Pass | TBA |
| Round 18 | Saturday | 12/9/20 | Roosters vs Knights | TBA | 7:35 PM | Kayo Sports, Foxtel and NRL Live Pass | TBA |
| Round 18 | Sunday | 13/9/20 | Storm vs Cowboys | TBA | 4:05 PM | Kayo Sports, Foxtel, Channel 9, and NRL Live Pass | TBA |
| Round 18 | Sunday | 13/9/20 | Sharks vs Warriors | TBA | 6:30 PM | Kayo Sports, Foxtel, and NRL Live Pass | TBA |
| Round 19 | Thursday | 17/9/20 | Rabbitohs vs Bulldogs | TBA | 7:50 PM | Kayo Sports, Foxtel, Channel 9, and NRL Live Pass | TBA |
| Round 19 | Friday | 18/9/20 | Cowboys vs Panthers | TBA | 6:00 PM | Kayo Sports, Foxtel and NRL Live Pass | TBA |
| Round 19 | Friday | 18/9/20 | Eels vs Broncos | TBA | 7:55 PM | Kayo Sports, Foxtel, Channel 9, NRL Live Pass | TBA |
| Round 19 | Saturday | 19/9/20 | Sea Eagles vs Titans | TBA | 3:00 PM | Kayo Sports, Foxtel and NRL Live Pass | TBA |
| Round 19 | Saturday | 19/9/20 | Storm vs Wests Tigers | TBA | 5:30 PM | Kayo Sports, Foxtel and NRL Live Pass | TBA |
| Round 19 | Saturday | 19/9/20 | Roosters vs Sharks | TBA | 7:35 PM | Kayo Sports, Foxtel and NRL Live Pass | TBA |
| Round 19 | Sunday | 20/9/20 | Raiders vs Warriors | TBA | 2:00 PM | Kayo Sports, Foxtel and NRL Live Pass | TBA |
| Round 19 | Sunday | 20/9/20 | Knights vs Dragons | TBA | 4:05 PM | Kayo Sports, Foxtel, Channel 9, NRL Live Pass | TBA |
| Round 20 | Thursday | 24/9/20 | Broncos vs Cowboys | TBA | 7:50 PM | Kayo Sports, Foxtel, Channel 9, NRL Live Pass | TBA |
| Round 20 | Friday | 25/9/20 | Titans vs Knights | TBA | 6:00 PM | Kayo Sports, Foxtel, and NRL Live Pass | TBA |
| Round 20 | Friday | 25/9/20 | Rabbitohs vs Roosters | TBA | 7:55 PM | Kayo Sports, Foxtel, Channel 9, NRL Live Pass | TBA |
| Round 20 | Saturday | 26/9/20 | Bulldogs vs Panthers | TBA | 3:00 PM | Kayo Sports, Foxtel, and NRL Live Pass | TBA |
| Round 20 | Saturday | 26/9/20 | Sharks vs Raiders | TBA | 5:30 PM | Kayo Sports, Foxtel, and NRL Live Pass | TBA |
| Round 20 | Saturday | 26/9/20 | Wests Tigers vs Eels | TBA | 7:35 PM | Kayo Sports, Foxtel, and NRL Live Pass | TBA |
| Round 20 | Sunday | 27/9/20 | Warriors vs Sea Eagles | TBA | 2:00 PM | Kayo Sports, Foxtel, and NRL Live Pass | TBA |
| Round 20 | Sunday | 27/9/20 | Dragons vs Storm | TBA | 4:05 PM | Kayo Sports, Foxtel, Channel 9, NRL Live Pass | TBA |
| Qualifying Finals | Friday | 2/10/20 | TBA | TBA | TBA | Kayo Sports, Foxtel, Channel 9, NRL Live Pass | TBA |
| Qualifying Finals | Saturday | 3/10/20 | TBA | TBA | TBA | Kayo Sports, Foxtel, Channel 9, NRL Live Pass | TBA |
| Qualifying Finals | Sunday | 4/10/20 | TBA | TBA | TBA | Kayo Sports, Foxtel, Channel 9, NRL Live Pass | TBA |
| Semi Finals | Friday | 9/10/20 | TBA | TBA | TBA | Kayo Sports, Foxtel, Channel 9, NRL Live Pass | TBA |
| Semi Finals | Saturday | 10/10/20 | TBA | TBA | TBA | Kayo Sports, Foxtel, Channel 9, NRL Live Pass | TBA |
| Preliminary Finals | Friday | 16/10/20 | TBA | TBA | TBA | Kayo Sports, Foxtel, Channel 9, NRL Live Pass | TBA |
| Preliminary Finals | Saturday | 17/10/20 | TBA | TBA | TBA | Kayo Sports, Foxtel, Channel 9, NRL Live Pass | TBA |
| Grand Final | Sunday | 25/10/20 | TBA | TBA | TBA | Channel 9 | TBA |
| State of Origin | Wednesday | 4/11/20 | Queensland vs New South Wales | TBA | TBA | Channel 9 | TBA |
| State of Origin | Wednesday | 11/11/20 | Queensland vs New South Wales | TBA | TBA | Channel 9 | TBA |
| State of Origin | Wednesday | 18/11/20 | Queensland vs New South Wales | TBA | TBA | Channel 9 | TBA |
Image source: Kayo Sports website
Latest streaming headlines
Related Posts