Where to order Noodle Box delivery online
Find deals and discounts for noodle and rice bowls, including free delivery to your doorstep.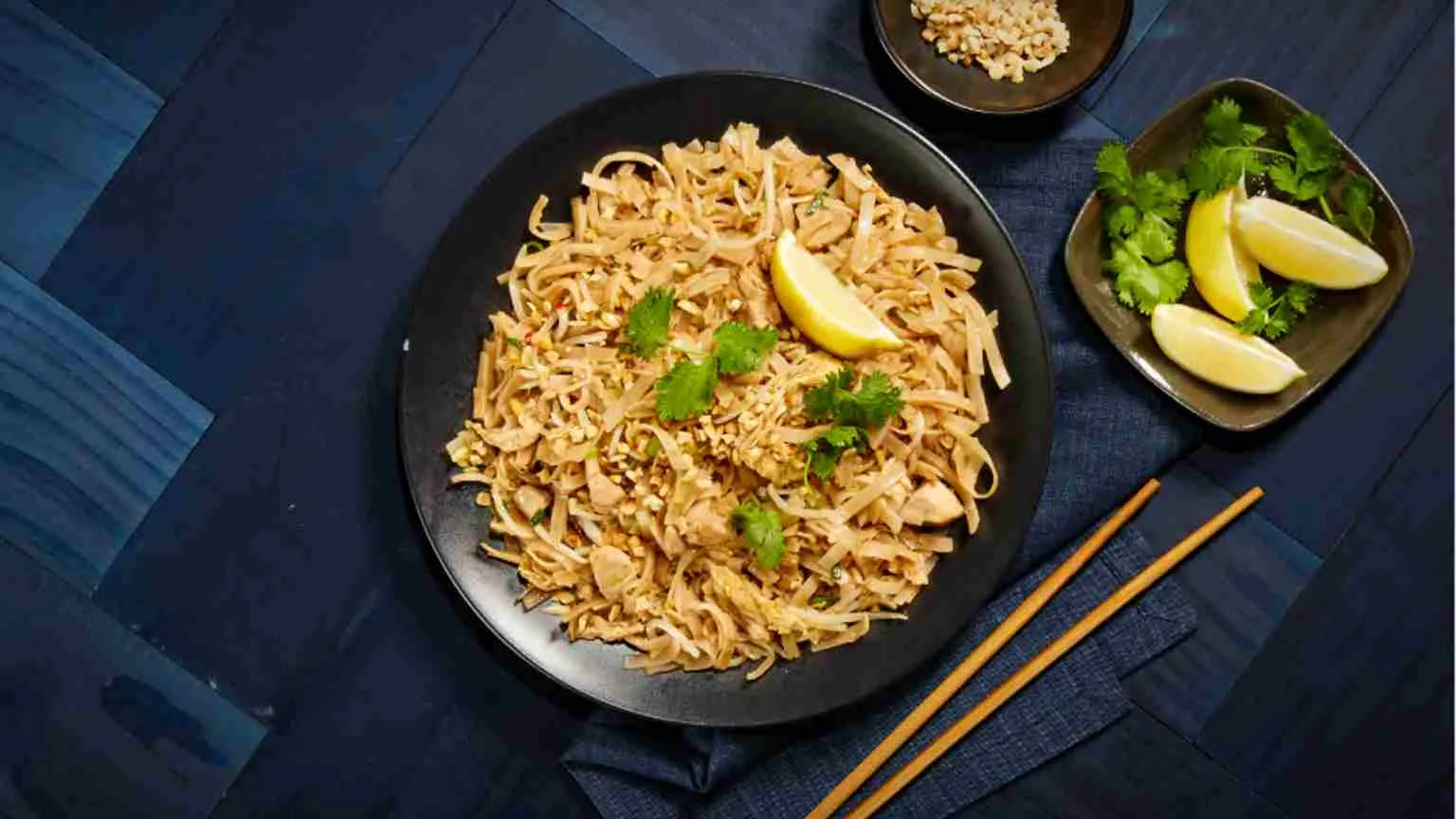 We're reader-supported and may be paid when you visit links to partner sites. We don't compare all products in the market, but we're working on it!
Satisfy your craving for Southeast Asian-style, wok-fried dishes without leaving home by ordering delivery from Noodle Box. With over 100 locations around the country, you can get your noodle fix fast.
Check out the services below for low delivery fees and special discounts.
Where to order Noodle Box online for delivery
DoorDash
Order through the DoorDash website or app and one of its delivery partners, known as Dashers, will bring the food to your door within 45 minutes. A US-based company, DoorDash launched in Australia in 2019 and is continuing to expand its coverage area, so check to see whether it serves yours.
Delivery fee: From $5
How to get free delivery: Free delivery for your first 30 days after your first order.
Contactless delivery: Available
Order now
Uber Eats
Global rideshare giant Uber has a vast network of drivers across Australia that can deliver food to your door in a hurry. You can also schedule your order for delivery up to a week in advance. Order from Noodle Box through the Uber or Uber Eats app and refer friends to collect rewards and discounts for future meal deliveries. Keep on eye on your email for limited-time promo codes.
Delivery fee: From $2.99
How to get free delivery: Look out for deals online.
Contactless delivery: Available
Order now
Menulog
Home-grown service Menulog is Noodle Box's official delivery partner – the online order function on its website redirects to its Menulog page. First-time customers get 20% off and there is no minimum order value. Enter your address to find your closest Noodle Box. If you have a food allergy, your local restaurant's phone number is listed so you can call directly to discuss your requirements.
Delivery fee: From $5
How to get free delivery: Free delivery on selected restaurants.
Contactless delivery: Available
Deliveroo
If you're hungry and want your food in a hurry, Deliveroo claims fast delivery with most orders arriving in 30 minutes. The website and app offer deals on combo meals of noodle or rice bowls, sides and drinks from the Noodle Box menu to save you money. Members of Deliveroo's monthly subscription service receive unlimited free delivery and customers often receive special discounts for referrals.
Delivery fee: From $4
How to get free delivery: Look out for deals online.
Contactless delivery: Available
Coupons and deals for Noodle Box delivery
Frequently Asked Questions
Which delivery companies offer Noodle Box free delivery?
DoorDash
offers new customers free delivery for the first 30 days.
Menulog and Deliveroo offer free delivery for orders over a minimum value.
Uber Eats
regularly runs free delivery promotions, so watch out for emails and app notifications.
Which Noodle Box delivery services are available 24 hours?
Delivery is not available 24 hours through any of the services mentioned.
Noodle Box opening hours vary by location. These are typically from 10:30am to 8/10pm.
What's the cheapest food delivery service for Noodle Box?
If there is no free delivery offer, Menulog's delivery fee starts at $1.99 for Noodle Box. There is no minimum order value.
Is there a minimum order amount for Noodle Box?
Deliveroo has a minimum order value of $10 for deliveries from Noodle Box. You can place an order below $10 but you will be charged a $4 small order fee.
Uber Eats
also charges a small order fee, which varies by city. Generally, it's either $2 for orders that are less than $10 or $3 for orders less than $15.
How do I cancel my Noodle Box order?
The process for cancelling an order is different for each service:
Deliveroo. Navigate to the app's "Order Help" section, where you can cancel the order if the restaurant has yet to start preparing it. However, if the restaurant has started to prepare your order, you need to contact customer services through "Order Help".
DoorDash. There are two ways to cancel an order – on the "Orders" tab select the order and then "Cancel Order" under the "Help" menu, or you can select the "Cancel Order" button under "Order Details".
Menulog. You cannot cancel the order through the app, so you need to phone or online chat with customer service. Have your order number and contact details ready.
Uber Eats. On the order tracking screen in the app select "Cancel Order" if the restaurant has not begun preparing the order. If the restaurant has already started, you will need to call customer support to cancel.
Which Noodle Box delivery services offer contactless delivery?
Customers can request contactless delivery from all of the Noodle Box delivery services. On the checkout screen of each website or app there is an option for contactless delivery or a text box to specify delivery instructions.
How can I pay for my order? Do any Noodle Box food delivery services accept Afterpay?
You can pay for your order with all major credit cards using the services mentioned. Unfortunately, none of them accept Afterpay.
More guides on Finder