What is the 5 minute nose job? Exactly what you need to know.
Everything you want to know about the Non-surgical nose job...
We're reader-supported and may be paid when you visit links to partner sites. We don't compare all products in the market, but we're working on it!
The idea that you can change the entire shape of your nose in 15 minutes is just plain wild. But Samira from Royals Clinic Australia can not only make that happen - but she's a pro. How do I know? Well, I'm speaking from experience.
She uses filler to re-adjust the nose and it completely transforms your entire damn face. As I said, it's wild.
So I decided to give this treatment a red hot go and here's exactly how it went down.
What is a Non-surgical Nose Job?
A non-surgical nose job (also known as the five-minute nose job) is a treatment where the filler is used to shaper and alter your nose without surgery.
This treatment is used to correct dorsal humps, crooked tips, side profiles, an uneven nose and heighten the bridge on flatter noses.
Compared to a proper surgical nose job, this is incredibly cheaper, you don't have to go under the knife, there's no downtime and the results last up to 2 years.

The treatment:
Royals Clinic Australia is located in North Ryde and Samira is their resident cosmetics injector. She was really great and she explained everything she was doing as she beforehand. I was pretty nervous but this actually really helped to ease my nerves and I started feeling pretty excited.
I don't really get squeamish around needles but I wasn't really a fan of watching them going into my face so I kept my eyes closed. Regardless, she would continue to talk to me.
Personally, I didn't hate my nose but I thought it could probably be a bit cuter. I had a bit of a hump and the tip turned down a fair amount on the end. My main concern wasn't the hump but how downturned my nose was. SO we got started.
She would pinch the side of my nose and when the first needle went in, it did sting a tiny bit but honestly, the pain wasn't that bad. It also contained an anesthetic so after a few pricks, I honestly couldn't feel anything.
The most uncomfortable part was probably the tip of the nose but some deep breaths and a slight groan got me through it.
All in all, it took maybe about 20 minutes and the results were INSTANT and I was shocked. It was ridiculous the difference in my nose.
Post-treatment:
Okay, so there was definitely some swelling. I'd also be lying if I said I didn't freak out a little bit. But the team at Royals Clinic Australia were great and answered my calls and assured me the swelling was normal when I had a mini panic. They also checked on me for the couple days after to make sure everything was moving along as it was supposed to.
Post-treatment was pretty straight forward. No drinking for 24 hours, no exercise for 24 hours, don't touch the area, drink lots of water and keep applying ice. Following these, my swelling was gone in a few days. I did have a slight amount of redness/bruising but this was really easy to cover with makeup.
Does it hurt?
I have a pretty high pain tolerance and yes, it does hurt a bit at the start. It's definitely not the most pain I've ever felt in my life and I would say it's probably on the same level as laser hair removal in terms of pain level.
However, after a while, you literally stop feeling a thing due to the anesthetic in the filler. This makes it a super easy and simple procedure with very little pain.
Nose Filler FAQs
What is a 5 minute Nose Job a.k.a Nose Filler?
"It is a non surgical Rhinsoplasty done with fillers. Filler is used to shape and alter a clients nose without the surgery."
How long does the 5 minute nose job last?
"It can last 12/24 months depending on the client's active lifestyle."
How much is a 5 minute nose job?
"Prices can start from $550"
Are there any side effects and how long is recovery?
"May notice a little redness or swelling, downtime is 2-3 days but for the filler to settle up to two weeks"
Is nose filler dangerous and are there any risks?
There can be some risks associated with injectables so it is highly recommended "to research your injector you choose and be sure to book for a consultation if you aren't sure. The nose is a delicate area and not all Nurses are comfortable with injecting the nose be sure you know!" Not all injectors are qualified so doing your research is incredibly important when choosing a cosmetics injector.
Can a non-surgical nose job lift the tip?
"That is definitely achievable injectables!"
Does anyone not qualify for a non-surgical nose job?
"The 5 Minute Nose Job is suitable for everyone in particular clients with a Asian background who want to build up the bridge in the nose. However for clients who are expecting to get a smaller nose then this procedure is not right them. Obviously, due to the fillers being injected, the mass of the nose will be added a little to create the desired shape done correctly the client will be very satisfied with the results.
View this post on Instagram
Final verdict
So it's been over a month since I had my nose filler and honestly, I love it. I was super nervous with all the swelling that I wouldn't like the shape but it really settled into a shape that I love. I also don't mind that there is still a slight little bump in my nose because it still looks like my old nose - just a little bit cuter.
If someone had the same concerns with their nose that I had I would definitely tell them about my experience at Royals Clinic Australia for them to see if it was something they were interested in.
More beauty reviews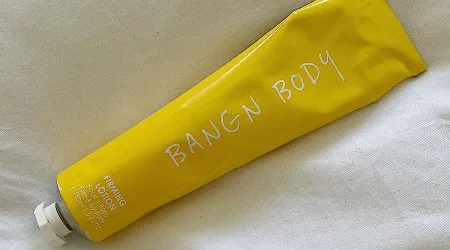 For months I haven't been able to escape this little yellow tube on Instagram, so I decided to bite the bullet and give it a red hot go.
Read more…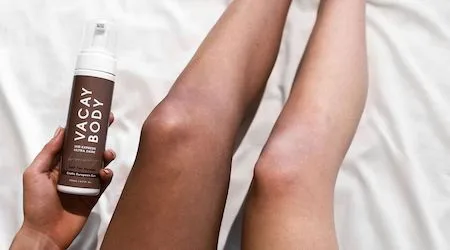 No filter: My actual thoughts after trying one of the Gram's fave self tan brands.
Read more…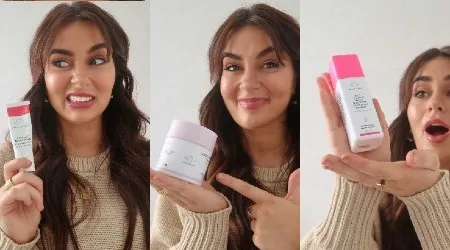 I'll be honest, I really didn't want to like some of these Drunk Elephant products but they're just that damn good.
Read more…
More guides on Finder