Nokia 9 Pureview vs Samsung Galaxy S10
How does Nokia's flagship Nokia 9 Pureview stack up against the premium Samsung Galaxy S10?
---
| | | |
| --- | --- | --- |
| Product Name | Nokia 9 Pureview | Samsung Galaxy S10 |
| Display size | 5.99 | 6.1 |
| Operating system | Android 9 | Android 9 |
| Height (mm) | 155 | 149.9 |
| Width (mm) | 75 | 70.4 |
| Depth (mm) | 8 | 7.8 |
| Weight (g) | 172 | 157 |
| Battery size (mAh) | 3,320 | 3,400 |
| Front camera (1) megapixels | 20 | 10 |
| Rear camera (1) megapixels | 12 | 12 |
| Rear camera (2) megapixels | 12 | 12 |
| Water Resistance | IP67 | IP68 |
| Wi-Fi connectivity | 802.11 a/b/g/n/ac | 802.11 a/b/g/n/ac |
| Network Category Speed | Category 16 | Category 20 |
| | | |
Nokia 9 Pureview vs Samsung Galaxy S10: What to look for
Nokia's 2019 flagship the Nokia 9 Pureview is truly unlike any of its previous flagship efforts, thanks in no small part to its intense focus on camera quality. There's simply nothing like its five-camera array on the market right now.
Samsung, for its part, has plenty of prowess in the camera space, and it's keen to position its Samsung Galaxy S10 and Samsung Galaxy S10+ as flagship camera experiences. However, a phone is more than the sum of its optics, and the comparison between the two reveals some fascinating and instructive differences.
Nokia 9 Pureview vs Samsung Galaxy S10: Power

The Samsung Galaxy S10 features either the Snapdragon 855 or Exynos 8920 processor paired up with 8GB of RAM. We're still waiting to test out the Galaxy S10 fully, but early signs suggest it's a good upgrade to 2018's Snapdragon 845 and Exynos 9810.
The Exynos silicon is Samsung-specific, but it's that 2018 Snapdragon 845 that Nokia has opted to place within the body of the Nokia 9 Pureview which puts it at something of a power disadvantage when it comes to direct comparison.
Both the Samsung Galaxy S10 and the Nokia 9 Pureview run on Android 9 ("Pie"), but Samsung's approach is to layer it with its own "One UI" launcher, where Nokia instead opts for Google's own Android One system.
That means that the Nokia 9 Pureview is essentially stock Android, save for the photo app, which means that updates for both security and operating system should flow through relatively rapidly. Samsung usually does update its flagship phones, but it's rarely a particularly swift process.
The Samsung Galaxy S10 ships with either 128GB or 512GB of onboard storage, expandable via MicroSD card if you feel the storage pinch. The Nokia 9 Pureview only comes in a 128GB model, and it doesn't support storage expansion at all.
Nokia 9 Pureview vs Samsung Galaxy S10: Camera

The camera is the main game for the Nokia 9 Pureview, and it's simply an unmatched approach, at least in the sheer number of lenses Nokia's packing on the rear. You get 2 12MB RGB lenses and 3 monochrome lenses, all of which shoot together to create images of up to 240MB in size.
That's kind of insane, but the idea is that in regular shooting modes you'd crop way down for either quality or zooming purposes. Nokia has heavily leveraged its tie-up with ZEISS Optics for the Nokia 9 Pureview, and all the early indications are that it's a serious heavyweight camera competitor.
That's not a challenge that Samsung is going to take lying down, even though its 3 rear cameras don't quite match up mathematically against the Nokia 9 Pureview's 5.
Where the Nokia is stitching together photos, exposures and light levels for a single image, the Galaxy S10 instead offers a range of lens types, including wide, ultra-wide and telephoto lenses. The use of a dedicated neural processing unit (NPU) should make it easy to get great photos even if you're not a pro as it intelligently chooses optimal settings for your photos as well.
Nokia 9 Pureview vs Samsung Galaxy S10: Battery
Samsung has stayed relatively conservative in premium flagship phone terms with the Samsung Galaxy S10, opting for a 3,400mAh battery.
That just pips the Nokia 9 Pureview's 3,320mAh battery, although the reality here is that either phone should manage a day's decent usage without too much trouble. There's support across either phone for fast wired and wireless charging as well.
On the numbers game, Samsung has the tiniest edge, but we'll have to wait until we can comprehensively test their battery performance to be sure.
Nokia 9 Pureview vs Samsung Galaxy S10: Pricing

The 128GB model of the Samsung Galaxy S10 will cost $1,349 in Australia, with pre-orders open now and actual retail availability from 8 March 2019.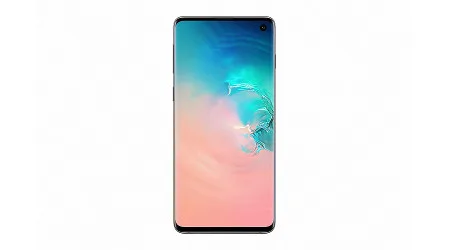 Buy the Samsung Galaxy S10 128GB
from Amazon
Samsung's Galaxy S10 features an in-screen ultrasonic fingerprint sensor and a pin-hole selfie camera, providing more room for its 6.1-inch screen to shine. Get yours now from Amazon Australia.
View details
The Nokia 9 Pureview doesn't have an official Australian price or release date, although it's expected to be available in international markets imminently with an expected price point of US$699.
That equates to just about $1,000 locally, although GST may push that a little higher. That's quite a compelling price difference for a flagship phone, given that so many of them are pushing more towards $1,500 outright.

With no official Australian launch date or price, there's no available plan information for the Nokia 9 Pureview. Nokia's had little luck in landing its phones with carriers on contracts but it's feasible that a carrier may pick up the Nokia 9 Pureview for contract purchase. We'll just have to wait and see.
The Samsung Galaxy S10 is available on contract terms through Telstra, Vodafone and Optus. Here's the current plan pricing:
For more news from MWC 2019, check out our MWC 2019 news hub.
---