Nokia 9 Pureview Review: Features | Pricing | Specs
The Nokia 9 Pureview's multi-camera approach makes it stand out from other premium smartphones, but this isn't a phone for everybody.
Capable of spectacular photos.
Great for monochrome photos.
Android One means regular updates.
A great looking phone.
Priced at the low end of the premium tier.
Camera can be very slow.
Older processor.
No storage expansion.
No headphone jack.
12MP + 12MP + 12MP + 12MP + 12MP
Rear camera
3,320 mAh
Battery size
Finder rated as Good vs similar phones
Details
---
Camera
Rear camera megapixels
12MP + 12MP + 12MP + 12MP
Rear camera aperture size
f/1.8 + f/1.8 + f/1.8 + f/1.8
Front camera megapixels
20MP
---
Physical Dimensions
Dimensions
155mm x 75mm x 8mm
---
Connectivity
Network category speed
Category 16
---
Power, storage and battery
Operating system
Android 9
Battery capacity
3,320mAh
---
Device features
Water resistance rating
IP67
| | |
| --- | --- |
| Launch price (RRP) | $1,099 |
| Launch date | 2019-03 |
We're at a stage in smartphone development where most manufacturers don't really take risks. New phones are largely iterative, and while the technology improves in small steps, there's not really much in the way of genuinely new and risky ideas out there.
Without a doubt, the Nokia 9 Pureview is HMD Global's most interesting phone to date. Interesting, however, doesn't lead to a phone that will necessarily appeal to every single buyer.
---
Design
Business the front, Beholder at the back.
Blue colour only.
In-glass fingerprint sensor is just plain awful.
No headphone jack.
---
Camera
Three primary RGB lenses.
Two monochrome lenses.
Capable of some amazing photos... with patience.
Less flexible than competing options.
A camera for the pros, not the everyday shooter.
---
Performance
Snapdragon 845 is powerful, but not up to current premium smartphone standards.
Android One promises plenty of updates.
128GB of fixed storage only.
---
Battery
3,320mAh battery offers mediocre performance.
Android One might improve battery life.
Fast wired charging.
---
Verdict
A truly different smartphone, but not one for everybody.
---
Pricing and availability
Price: RRP $1,099
Where to buy: Amazon | Harvey Norman
---
Specifications
---
Camera
Rear camera megapixels
12MP + 12MP + 12MP + 12MP
Rear camera aperture size
f/1.8 + f/1.8 + f/1.8 + f/1.8
Front camera megapixels
20MP
---
Physical Dimensions
Dimensions
155mm x 75mm x 8mm
---
Connectivity
Network category speed
Category 16
---
Power, storage and battery
Operating system
Android 9
Battery capacity
3,320mAh
---
Device features
Water resistance rating
IP67
---
Latest Nokia news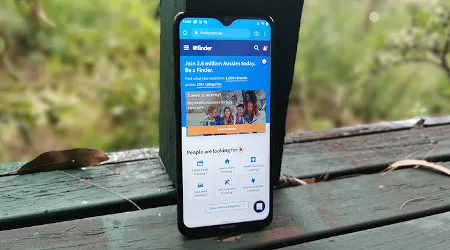 The Nokia 53 continues HMD Global's journey in providing solid Android experiences with the benefits of photographic flexibility. Read more…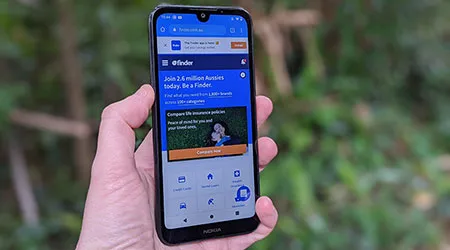 The Nokia 1.3 is certainly cheap, but it makes the most of its meagre resources thanks to the use of Android Go. Read more…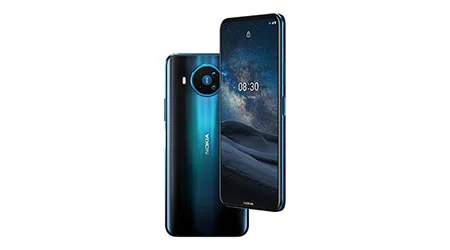 HMD's new Nokia phones include the worldwide 5G-capable Nokia 8.3, the affordable Nokia 1.3 and the throwback Nokia 5310. Read more…