Nokia 3 review: Plans | Pricing | Specs
Budget phones are always going to be compromise devices, but the Nokia 3 compares poorly against other low-cost phone options, and is only recommended if you're a die-hard Nokia brand fan.
Nice design for a budget phone
Clean Android install
2 years of updates
Ordinary performance at best
Very slow camera
Poor battery life
2,630 mAh
Battery size
Finder rated as Average vs similar phones
Details
Display
Pixels per inch (PPI)
294 ppi
---
Camera
Rear camera megapixels
8MP
Rear camera aperture size
f/2.0
Front camera megapixels
8MP
Front camera aperture size
f/2.0
---
Physical Dimensions
Dimensions
143.4mm x 71.4mm x 8.5mm
---
Connectivity
Network category speed
Category 4
---
Power, storage and battery
Operating system
Android 7
External storage support
Up to 128GB
Battery capacity
2,630mAh
---
Device features
Water resistance rating
N/A
| | |
| --- | --- |
| Launch price (RRP) | $249 |
| Launch date | 2017-06 |
Nokia is one of those phone brands that generally brings with it fond memories of mobile devices that were solidly more on the "feature" rather than "smart" phone side of the fence. Not that Nokia didn't have its own entries in the smartphone race, both with its own Symbian-based handsets and then later with Windows Phone based handsets, but declining sales saw the Finnish communications giant lose both market position and interest in the space, before selling its entire mobile business to Microsoft. Microsoft later dropped the Nokia name from its handsets. Given the glacial pace of its handset releases, it's very likely that it's also out of the handset game as well.
So how can I be testing out a "new" Nokia phone, precisely? It's because Nokia's deal with Microsoft sold off the factories and intellectual property, but not the actual Nokia naming rights. It has sub-licensed that naming for mobile phones to fellow Finnish company HMD Global. That's where the new range of Nokia handsets, beginning in 2017 with the Nokia 3, Nokia 5 and Nokia 6 hail from. HMD has quite the history and expectation for quality to live up to but has very solidly positioned itself as a low-cost player, especially with the RRP $249 Nokia 3.
---
Design
More attractive than your average budget smartphone
Comfortable and functional, if not remarkably stylish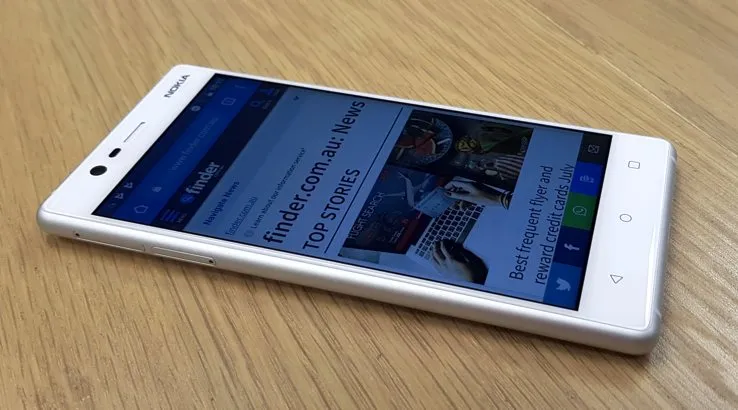 ---
Camera
Slow performance leads to missed or blurry shots
Quality is below average even for a budget handset
---
Performance
Plodding performance even for a budget smartphone
Nokia's Android implementation is lean, at least, and the promise of software updates is appreciated
---
Battery life
Poor longevity despite its low-power processor
Getting a full day's use out of a single charge will be a struggle for most users
---
Verdict
The Nokia 3 makes too many compromises to warrant its asking price
---
Pricing and availability
---
Specifications
Display
Pixels per inch (PPI)
294 ppi
---
Camera
Rear camera megapixels
8MP
Rear camera aperture size
f/2.0
Front camera megapixels
8MP
Front camera aperture size
f/2.0
---
Physical Dimensions
Dimensions
143.4mm x 71.4mm x 8.5mm
---
Connectivity
Network category speed
Category 4
---
Power, storage and battery
Operating system
Android 7
External storage support
Up to 128GB
Battery capacity
2,630mAh
---
Device features
Water resistance rating
N/A
---
Latest Nokia news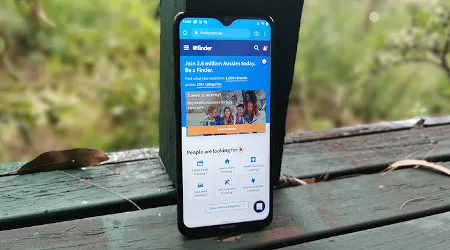 The Nokia 53 continues HMD Global's journey in providing solid Android experiences with the benefits of photographic flexibility. Read more…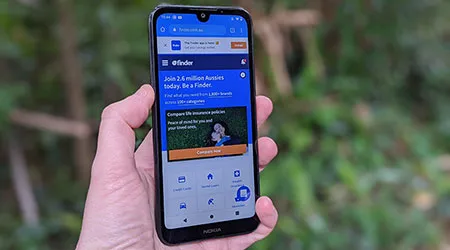 The Nokia 1.3 is certainly cheap, but it makes the most of its meagre resources thanks to the use of Android Go. Read more…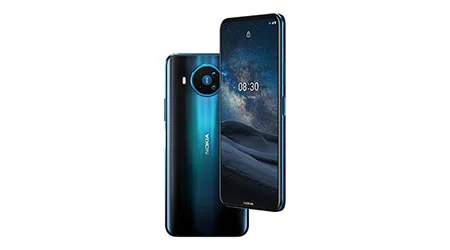 HMD's new Nokia phones include the worldwide 5G-capable Nokia 8.3, the affordable Nokia 1.3 and the throwback Nokia 5310. Read more…
Image: Shutterstock