No Man's Sky Review: Therapeutic spacefaring
Hello Games' space-exploration game really shines when you're burning time mining for resources. Everything else, from combat to inventory management, leaves something to be desired.
We're reader-supported and may be paid when you visit links to partner sites. We don't compare all products in the market, but we're working on it!
After two years of marketing, vague gameplay teases and unparalleled hype from the public and media both, we've finally had the opportunity to dive head first into No Man's Sky's (NMS) procedurally-generated universe.
Setting off in No Man's Sky is a real treat. The weird and wonderful ways the game's algorithm generates each planet and creature is often breathtaking, sometimes hilarious and every now and then, maddening.
Though you're given a very clear mission to begin with – repair your ship – I found myself getting distracted by my radioactive starter planet less than five minutes in. I took so many screenshots on that first planet, I had to actively stop myself when I realised I'd never make it out of there at the rate I was travelling.
This is where I found No Man's Sky most fascinating. Capturing one of the game's stunning vistas with planets and moons hanging in the background was something I began to strive for and the knowledge that I could jump in my ship and zip to one of said planets gave these small moments weight. The creatures found on any given surface are also something to admire.
Like planets, creatures are created by the game's Frankenstein-like algorithm, picking limbs, faces, and other appendages (seemingly at random) to create both adorable and nightmare-inducing fauna. The only problem there is that, if chance isn't on your side, you can end up with strikingly similar creatures many times over.
My first few hours were littered with small variations of a dog-like beast. We've been told that things get weirder the closer you get to the centre of No Man's Sky. Though things didn't change drastically for me as I crept towards the centre, the creatures on each planet did start to spawn with increasingly absurd features.
The sublime scenery also extends beyond your first planet's atmosphere. Gliding through space also offers some serious eye candy. Whether it's gazing out at the starry distance, witnessing a fleet of cargo ships hyperjump into view or arriving at your first space station, space travel fills you with wonder your first few flights.
However, it's when I began obeying the game's vague objectives that the fun and mystique took a serious nosedive, disengaging me and infuriating me to no end.
It started with an absent button prompt. An early task requires you to find your first beacon (save point) and "press square". However, on approach there was no option to do so. I circled the beacon, looked it up and down for a sweet spot and even reloaded my last save.
No luck. I then went to the forums for help, where people offered others like me the spectacularly unhelpful advice to follow the instructions and "push square".
I eventually restarted again and the problem resolved itself.
A small, forgivable bug that wouldn't be so frustrating had it not been followed up immediately by another where an objective outpost materialised under the planet's surface. And another where the game crashed during my first hyperdrive jump. And another after that.
All required me to completely exit the game.
We talk a lot about experiences disengaging us with a game's narrative or plot, but No Man's Sky was actually kicking me out repeatedly. I spent a frustrating amount of time during my first two hours staring at this screen:
When the game did decide to cooperate, I managed a relatively pain-free experience for the next few days. Sure there was the occasional oddity or quirk but nothing that couldn't be handled without a trusty jetpack and terrain-smashing grenade launcher.
Even so, with all its cosmic wonder No Man's Sky never really managed to hook me. For as alluring as exploration of deformed and wonderful planets is, the game just doesn't have much to offer when you look past all the glitzy theatrics.
That's not to say that there isn't anything to do; far from it. It's just that activities and objectives are recycled over and over again. Before too long your mission is reduced to finding the same components to craft another warp cell in order to jump to the next star system.
There are other activities, some more exciting than others, like learning an alien language through Knowledge Stones and Monoliths.
You do get rewarded for searching at least. Some of the most satisfying discoveries I made occurred when trekking it on foot to an objective marker.
Plodding along, scanner in hand, spotting some fascinating creatures and landforms. I even stumbled across a tree that had already been discovered by another user which they not-so-creatively named "My Tree :)".
However, for the most part you will be repeating the same tasks at the same kind of facilities no matter where you are in this massive universe. After visiting each kind of location once, you've seen them all.
For example, Space Stations, which at first seem like an epic discovery, end up being literally exactly the same in every single star-system. It's one long corridor where you park your ship, a room to the right where an NPC sits, a galactic trade terminal, some plants and three locked doors. Every damn time. Couldn't the developers have procedurally generated something more interesting?
This is where No Man's Sky falls short. Anything outside of the "discovery" umbrella is clunky, unwieldy and just an obstacle between the player and the rest of the galaxy.
Crafting for example, is fine in itself, but managing your tiny inventory is possibly the most painful part of the game. Your exosuit has very limited storage and certain items, like treasures, don't stack.
Because everything is valuable in one way or another, you end up spending more time juggling inventory slots than actually exploring, making tough decisions on what to ditch in favour of a valuable relic or mineral.
You do get the opportunity to expand your exosuit's inventory further into the game, but it costs an arm and a leg and gets more expensive each time you upgrade.
I kept having to remind myself that
No Man's Sky
is
a survival game after all, and some inventory management is to be expected. But it gets tiresome when you have to stop mid-shootout to manually refill your Boltcaster while getting sprayed by alien ammunition (because the game doesn't pause when you're refueling your gear) and I ended up avoiding combat altogether. Even when there was a valuable mineral or treasure at stake.
Circled by multiple enemies like some kind of twisted ring-around-the-rosie
It's not just No Man's Sky's inventory management that hurts gunplay. Both on-planet and off-planet bouts seem tacked on.
Pissing off a sentinel on the surface ends with you circled by multiple trigger-happy enemies, like some kind of twisted ring-around-the-rosie. And because there's no evasive manoeuvres or cover system, your only option is to stand still and return fire or run for the hills like the galaxy's biggest coward.
Off-planets dogfights are made only slightly better thanks to a guide that shows you where to fire if you want to lead a moving target. However, you will be handicapped for these encounters too because steering is drastically restricted when you have the pulse engine activated.
This wouldn't be so much of a problem if the other starships weren't doing backflips and sharp 180º turns while hurtling right past you. If No Man's Sky wants to even attempt aerial battles (which I really don't think it has to) it needs to go back to the drawing board and take a page from Star Fox, or even Star Wars: Battlefront's dogfighting sections.
We reviewed No Man's Sky on PlayStation 4 with a copy provided by the publisher.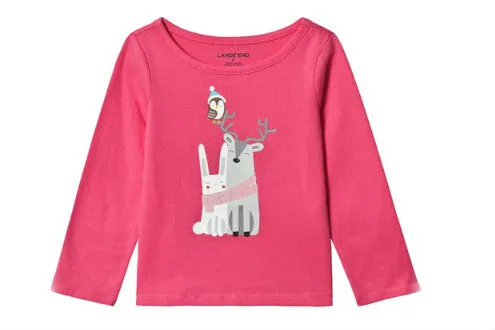 Order today No Man's Sky for PS4
from ozgameshop.com
View details