Nintendo Switch officially revealed: A true home/portable hybrid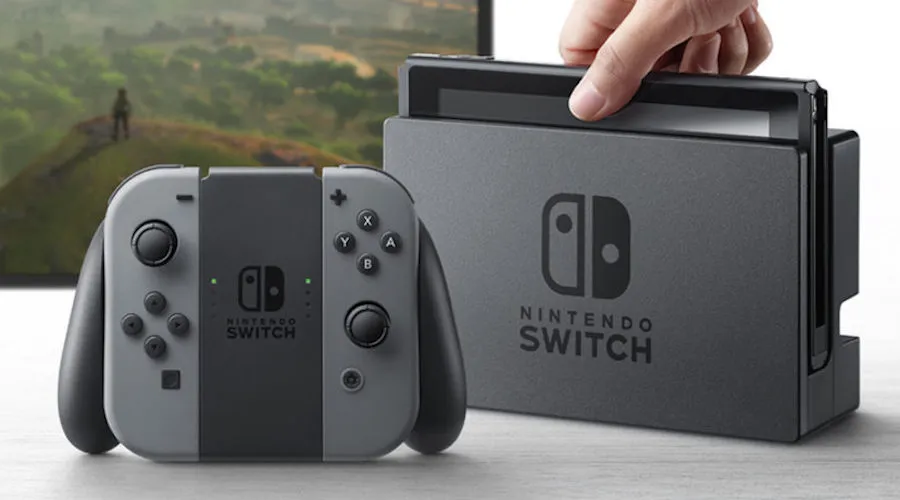 The Nintendo NX has been officially revealed as Nintendo Switch, a home console you can take on the go.
Nintendo has officially announced the Nintendo Switch, the console previously known as the NX, via an exciting trailer. The trailer showed the high-anticipated, rumour-churning console in all its glory, finally putting to bed months of speculation.
---
---
The trailer kicks off with a familiar (yet unreleased) title, The Legend of Zelda: Breath of The Wild being played in the comfort of a dimly lit lounge room and in transit. Soon we're introduced to a bevy of weird and wonderful features. Here's everything we know about Nintendo Switch from the trailer:
There will be 3DS-like cartridges.
The Switch is a tablet with two detachable "Joy-con" controllers. Attaching these to the Switch tablet makes it portable, where as attaching them to the dock transforms it into a home console.
There's a kickstand on the back for easy controller-based gaming on the move.
Skyrim for Nintendo Switch is a thing (something we uncovered back in August)
There's a new 3D Mario title on the way
It's powered by a custom Nvidia Tegra processor