Near Field Communication Credit Cards
Understand how NFC works and how it works when you use your card to make contactless payments.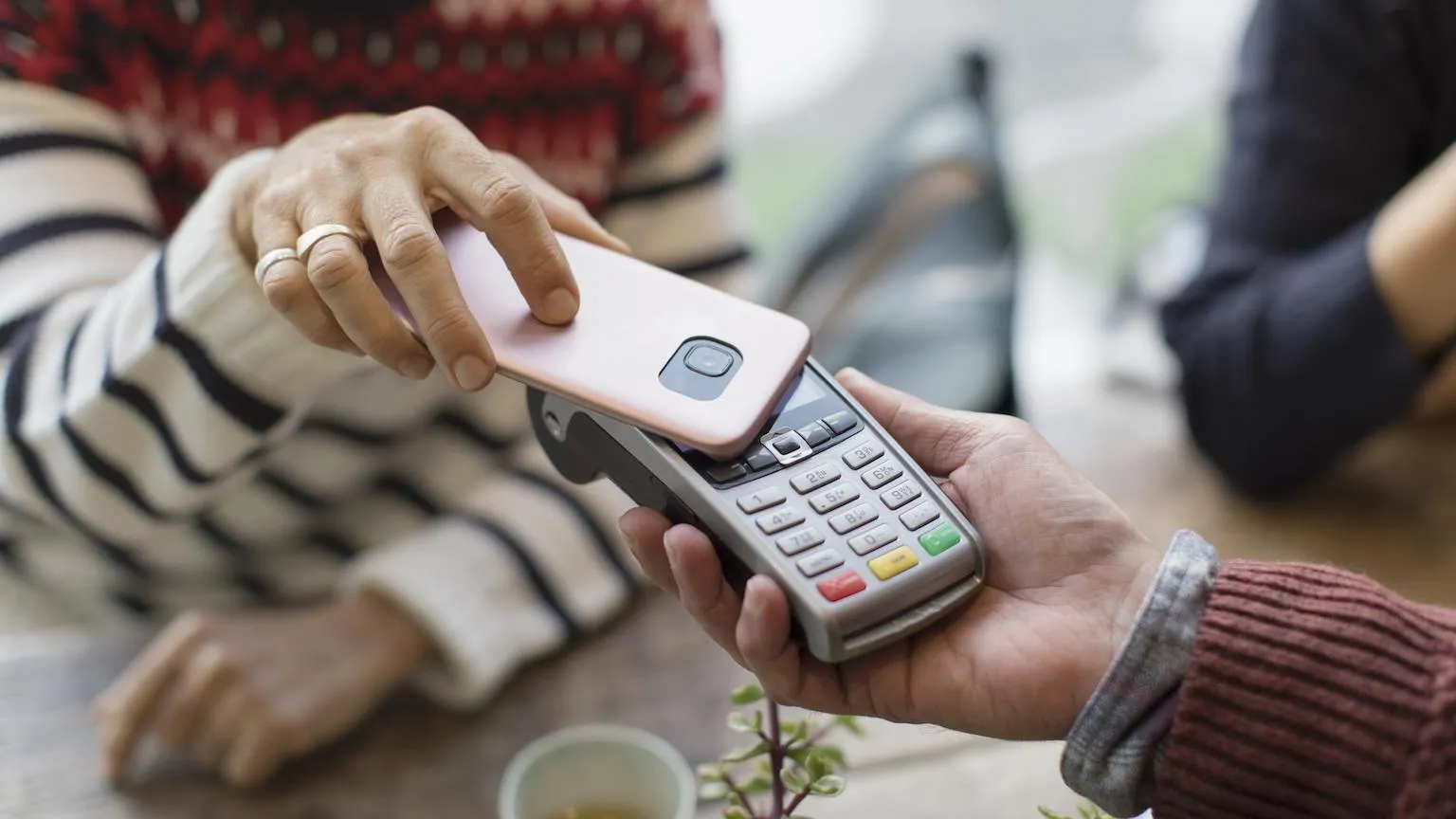 We're reader-supported and may be paid when you visit links to partner sites. We don't compare all products in the market, but we're working on it!
Using your credit card, smartphone or wearable device to tap and pay is becoming more common. This technology is made possible through Near Field Communication (NFC). You can read this guide to understand how NFC works, how it's used when you use your card to tap and pay as well as some tips to protect your NFC-enabled credit card.
What is NFC?
NFC is the technology that allows wireless communication between devices that are a few centimetres apart. It doesn't require an Internet connection and instead uses microchips to transmit data via shortwave radio frequencies.
When one NFC-enabled device is close enough to another NFC device, a connection can be established and data shared between them. For example, this happens when you tap your credit card on a payment terminal to make a contactless payment or when you use a transport card to catch a train or bus. In both these cases, the card communicates data to the reader to initiate and complete the transaction using NFC technology.
NFC-enabled credit cards
Mastercard PayPass, Visa payWave and American Express contactless are all examples of NFC-enabled technologies in Australia. These cards are embedded with an NFC microchip, which allows the cards to communicate payment data to card terminals to process payments. Another feature of contactless credit cards is that transactions under $100 don't require PIN verification. Instead, you can just "tap and go", speeding up the checkout process.
Compare current credit card offers
Contactless mobile payments
Mobile wallets such as Apple Pay, Google Pay and Samsung Pay use NFC technology when you tap your smartphone at a contactless reader. When you tap link your card with one of these mobile wallets and tap and pay at the terminal, the device and NFC-enabled reader pass encrypted information between each other to process the payment. We've broken down how each of the major mobile wallets works below.
Apple Pay
You can link your card with Apple Pay and use your iPhone or Apple Watch to make payments at the checkout by tapping it at the contactless reader. If you have an eligible device and your card issuer is partnered with Apple Pay, you can add your card to the wallet on your device
Similar to contactless payments, you can double click the side button or rest your finger on the Touch ID while holding your device up to the contactless reader to make a transaction. You'll be asked to use your Touch ID, face ID or passcode to verify the transaction. Apple Pay is partnered with Commonwealth Bank, ANZ, NAB, Woolworths Group, ING, HSBC and more. See Finder's guide to credit cards that support Apple Pay to see a complete list of partnered brands and to learn more about how it works.

Google Pay
Google Pay uses the NFC chip found in most Android phones to process tap-and-go payments at the checkout. You can download the Google Pay app to sign in to your Google account and add your eligible card. When you're at the check out, you'll need to wake up your phone, hold the back of your phone close to the terminal for a few sections and follow the prompt's on the payment reader's screen. Google Pay is partnered with card issuers including American Express, ANZ, Commonwealth Bank, NAB, Westpac and St.George. You can compare a complete list of credit card issuers and banks that support Google Pay on Finder.
Samsung Pay
Samsung Pay uses the NFC chip in most Samsung Galaxy devices to allow you to make contactless payments. It also uses MST (Magnetic Secure Transaction) technology for contactless payments from some devices when available. Samsung Pay is supported by financial institutions including American Express, ANZ, Westpac, Commonwealth Bank, Citi, Bank Australia and more. You can see a complete list of Australian card issuers linked with Samsung Pay to see if your bank offers the mobile wallet.
You can add your card details to Samsung Pay by downloading the app, selecting 'add' and either taking a photo of your card or manually entering your card details. You can then hold your Samsung device against the terminal reader and use either a fingerprint or PIN to authenticate the payment.
Some banks such as CommBank and NAB also have their own contactless payment options built into their mobile banking apps.
Are NFC contactless payments secure?
NFC payments are about as safe as using your credit card or debit card. If you're using a digital wallet on your smartphone or device, you'll need to set a secure passcode, face ID or fingerprint ID to authorise a payment. This means that no one else can use your smartphone to make a payment if it's lost or stolen. If your smartphone is lost or stolen, you can use a desktop or another device to log into your account and lock your digital wallet to stop anyone else from using it.
Mobile wallets use tokenisation to store and protect your card details. When you upload your card details to a mobile wallet like Apple Pay or Samsung Pay, your data is encrypted before it's sent to Apple or Samsung. Rather than storing this encrypted information on your phone, your device is allocated a Device Account Number which is used to process payments.
Your contactless payments made using your card or digital wallet are also protected by the same security measures as your other transactions. For example, you'll be protected from fraudulent transactions with Visa's Zero Liability or Mastercard's FRAUDSHIELD technology. You can also carry your card in an RFID-blocking sleeve or wallet if you're worried about someone skimming your card from your wallet or pocket.
As always, make sure to regularly check your transaction history and contact your card issuer if you notice any suspicious transactions.
Images: Getty, Shutterstock, Google Pay, Apple Pay, Samsung Pay
Back to top
More guides on Finder