How to day trip from New York to Philadelphia | A couple of travel makers
Go rogue and spend some time in Philly. It's closer than you think.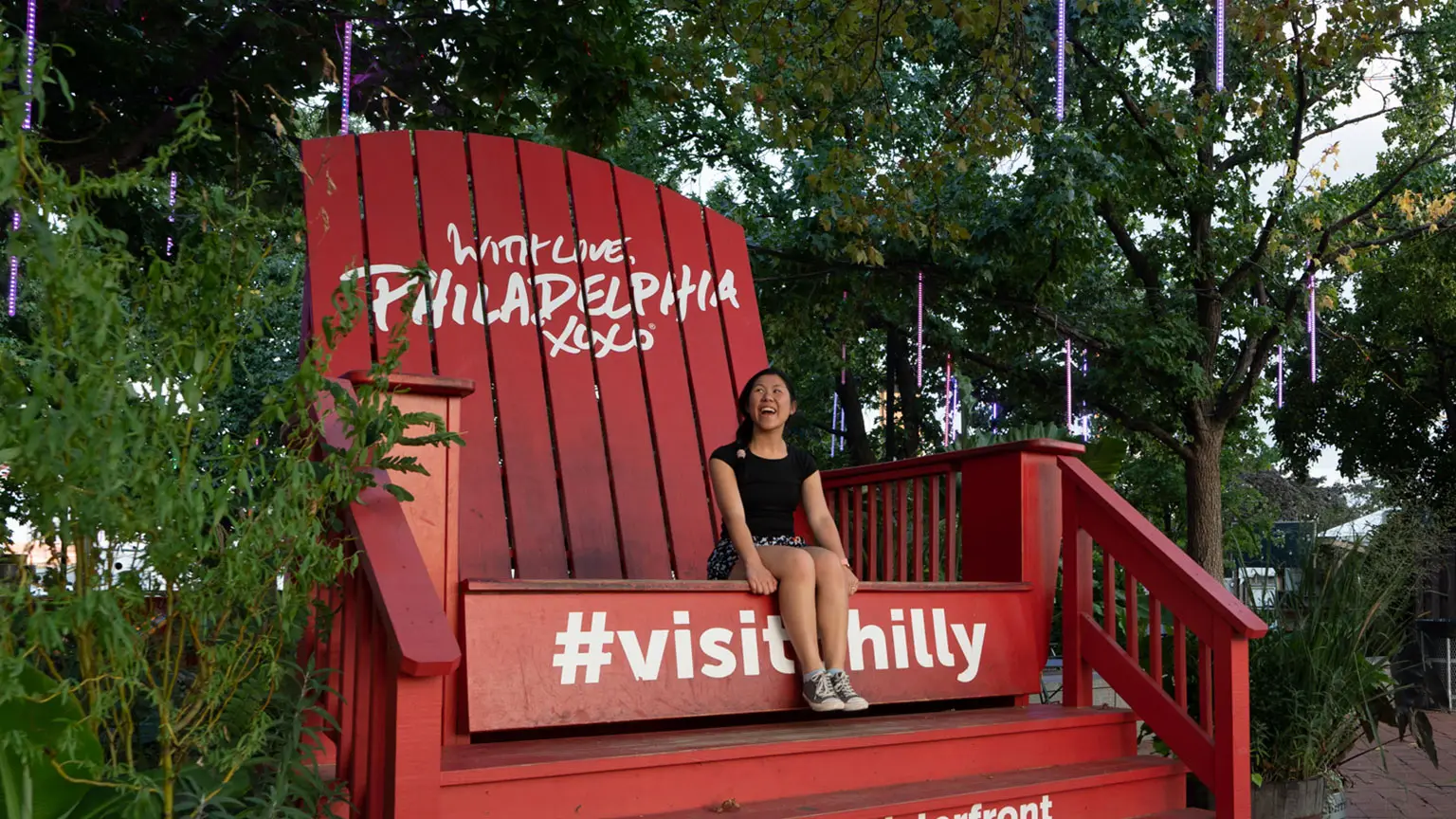 We're reader-supported and may be paid when you visit links to partner sites. We don't compare all products in the market, but we're working on it!
There's no doubt that New York holds enough activities and experiences to entertain you for weeks, even months.
But if you feel the need to steal away from the bustle of the big city then Philadelphia makes for the perfect day trip.
It's the kind of city that has enough icons to be interesting but not so many that you'll feel overwhelmed. And, being roughly 150km away, or 90 minutes' drive, you won't have to wake up at 6am and return near midnight to make the most of it.
Though you can if you want.
We took in the city over a day and here's our recommended itinerary.
TL;DR: Our New York to Philadelphia itinerary
We're Stef and D, a pair of married jetsetters. Together, we've visited over 50 countries, and we're determined to see even more – all while working full-time and paying off a mortgage. We count our dollars at home and while away and are here to share our tips on how you can travel on a budget.
New blog posts every fortnight on Mondays here. Follow us: @acoupleoftravelmakers
8am: Travel from New York to Philadelphia
There are numerous ways you can travel between New York and Philadelphia, including train, self-drive and bus.
New York to Philadelphia train
The Amtrak train is the fastest way taking as little as 75 minutes at the best of times. However, it is one of the priciest, costing from US$90 return when booked in advance.
New York to Philadelphia car hire
Car rental is much cheaper, starting from around US$74 per day when picked up from Manhattan. This price is based on a search through Rentalcars for a car booked three months in advance. However, it doesn't include any petrol or car parking fees that you may incur.
New York to Philadelphia bus
The last option is bus, which is what we chose. It's the cheapest option of the lot, starting as low as US$10 return and being a non-stop bus means it'll take you pretty much the same amount of time as self-driving.
There are more than a handful of bus companies running this route, including MegaBus, FlixBus and Peter Pan. Wanderu is a fantastic website to use to compare times and prices to book.
9:30am: Breakfast at Reading Terminal Market
Within this historic building hides one of the nation's oldest public markets.
Established in 1893 you'll find everything from market food stalls and food-court style seating to mini-diners with wait service.
Follow your nose to what piques your interest for breakfast. There is a small handful of dedicated coffee stalls and the one we tried and recommend was Old City Coffee. We also enjoyed Hershel's East Side Deli for quality meats carved to order.
For a novelty, find Philbert the Pig. He's the market's unofficial mascot and is also a donations box where the money you "feed" him is given to charity. Rub his nose while you're there. It's said to be good luck.
10:30am: Liberty Bell, National Constitution Centre and Independence Hall
Outside of Rocky (whose steps you can visit, but bear in mind they're quite some distance from the CBD) and the Fresh Prince of Bel Air, Philly is known for the Liberty Bell.
It sits in the historic centre of Philadelphia, kept in good company by the National Constitution Centre, Independence Hall, President's House Site, Congress Hall, Franklin Court and Carpenters Hall.
Most of these attractions are free to enter though some, such as Independence Hall, are tour-only during peak season. So you may need to reserve your spot if you're running a tight schedule.
Personally we'd recommend keeping the Liberty Bell and Independence Hall on your itinerary as they're both iconic and immersive experiences.
1pm: Philly cheesesteak lunch
We think it's safe to say you can't visit Philly without downing a Philly cheesesteak. Google the best one and you'll discover lists upon lists. Jim's is one of the most popular and wide-reaching if you're seeking convenience on your tight schedule.
Sonny's is one you may pass numerous times being located in the heart of the historic district and honestly doesn't do too badly for itself, using 100% Angus steak and locally baked rolls.
We chose Steve's Prince of Steaks as it had a great reputation behind it and was regarded as one of the least crowded. The steak was juicy, the toppings were plenty and the service was fast.
3pm: Philadelphia's Magic Gardens
Now that you've discovered the historic side of Philly, it's time to discover the modern.
This quirky garden of mosaics and sculptures built out of found and broken items is the brainchild of Isaiah Zager. It was bred out of a love and desire to revitalise the South Street neighbourhood via artwork and grew into a wonderland of colour and self-expression spanning three city blocks.
At its core is the Magic Gardens which is a renovated derelict house layered from floor to ceiling, wall to stairs with broken mirrors, bottles, cups, plates, bric-a-brac, bicycle wheels and so much more.
Keep this one for your Instagram.
5pm: Penn's Landing historic walk
During summer make your way east of the CBD to the waterfront at Penn's Landing. Start by strolling through its revitalised piers which boast everything from converted gardens to open art spaces and studios.
Just south is the Delaware River Waterfront. It's an open space that welcomes markets, amusement park rides, live entertainment, festivals, beer gardens and so much more.
7pm: Dinner at Spruce Street Harbour Park
Continue south of the Delaware River Waterfront and you'll discover Spruce Street Harbour Park. Another revitalised space, it's an urban beach brimming with bocce sand-pits, shuffleboard, hammocks, deck chairs and food stalls in converted shipping containers.
In the evenings the park breathes magic. The colourful fairy lights come out and the best place to be when it happens is under it all in a hammock for one. Or two if you feel like squeezing the both of you in.
If you're heading to Philly in winter take note that Spruce Street Harbour Park is seasonal, running from May to September.
9pm: Head back to New York
Whenever you're ready to peel your eyes off the waterfront or your bum off the hammock, make your way back to New York.
How much spending money do I need for a Philadelphia day trip?
Here's a breakdown of what we spent on our trip.
Bus ride: US$24
Meals and drinks: US$148.31
Activities and experiences: US$20
Transport: US$10
Annual leave days taken: 1
Total for 1 day: $295.45 (US$202.31)
More guides on Finder