New Year's Eve in Canberra 2019/20 | What's happening on NYE
Where to party in Australia's capital on 31 December.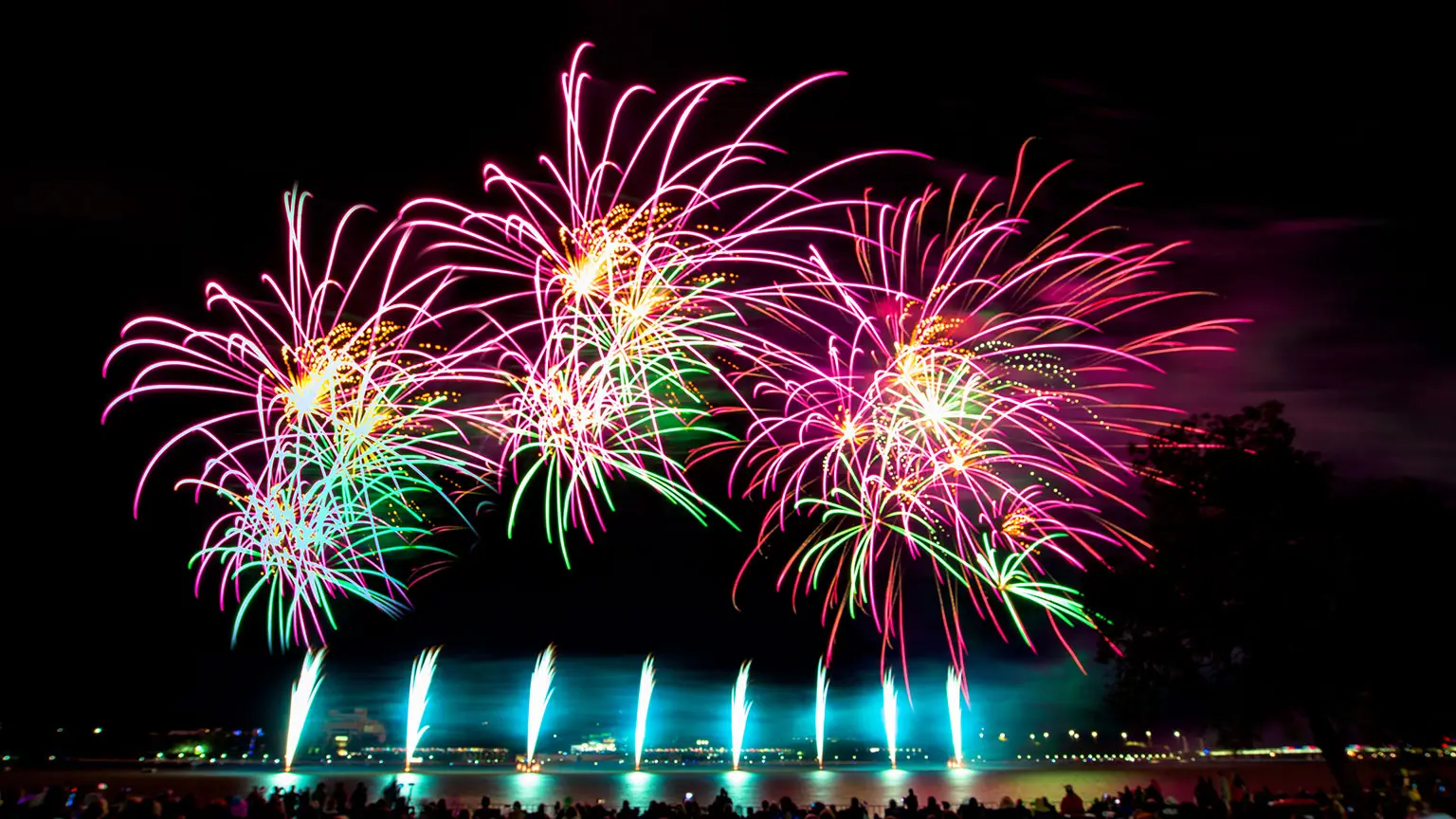 New Year's Eve brings the party to the streets in Canberra with a wealth of live entertainment and kid-friendly activities to regale the crowds.
If you're planning to be in the nation's capital for New Year's, you won't be short of fireworks with the city due to be dressed in light come the stroke of midnight.
Want to know the best spots to catch the action and ring in the new year? We've got the goss right here.
Where to watch the Canberra NYE fireworks
Civic Square: For families, Civic Square is the place to be. It boasts a family concert in an alcohol- and glass-free environment from 6pm until midnight. The entertainment will halt at 9pm for the family fireworks and then the main event at midnight.
---
Best New Year's Eve Canberra restaurants
Restaurants across Canberra were celebrating the new year in style. Here are some of our top picks for 2019/2020:
Summer in Paris at National Arboretum: Glam up for a night of fun, food and entertainment at Canberra's National Arboretum. This annual event welcomes you with bubbles and canapes on arrival and continues the celebration with a 3-course dinner and beverage package. Make sure you dress to theme as there is also a photobooth to secure those NYE memories. Tickets $190pp.
Southern Cross Canberra Yacht Club: While its Woden and Jamison venues are ringing in the new year too, the place to be for the fireworks is the SCC Yacht Club. The restaurant hosts and buffet with drinks from $175 though if you're keen to get on the water there is a 9pm and midnight fireworks cruise with dinner and drinks on board. Tickets $120pp.
Promenade Cafe @ Hyatt Hotel Canberra: No stranger to a celebration, the Hyatt loves to throw a party whether it's for Christmas or New Years. This year you can expect a festive buffet complete with 3-hour beverage package to toast the new year. Tickets $160.
Otis Dining Hall: This hatted Kingston restaurant often boasts a set menu on 31 December. It's guaranteed to be a show-stopper. Details TBC.
---
Best New Year's Eve parties and events in Canberra
Clubs and parties were a big go-to this past new year's, and here's some of what was on offer. The list will be updated as this year's events are confirmed.
Lucy's Speakeasy: Self-proclaimed as the hottest party in town, Lucy's Speakeasy typically celebrates with a 5-hour drinks package, interactive marketplace menu and entertainment from 8pm–1am. Tickets TBC.
Cube: This 7-hour marathon of a party is for those who like to go long, running from 10pm on New Year's Eve and calling it a night at 5am New Year's Day. Last year Circus was the theme of the night - this year it's anyone's guess! Tickets TBC.
---
Where to stay on New Year's Eve in Canberra
Related Posts