New Year's Eve in Cairns 2019/2020
What to do in Cairns on New Year's Eve, from fireworks to dinner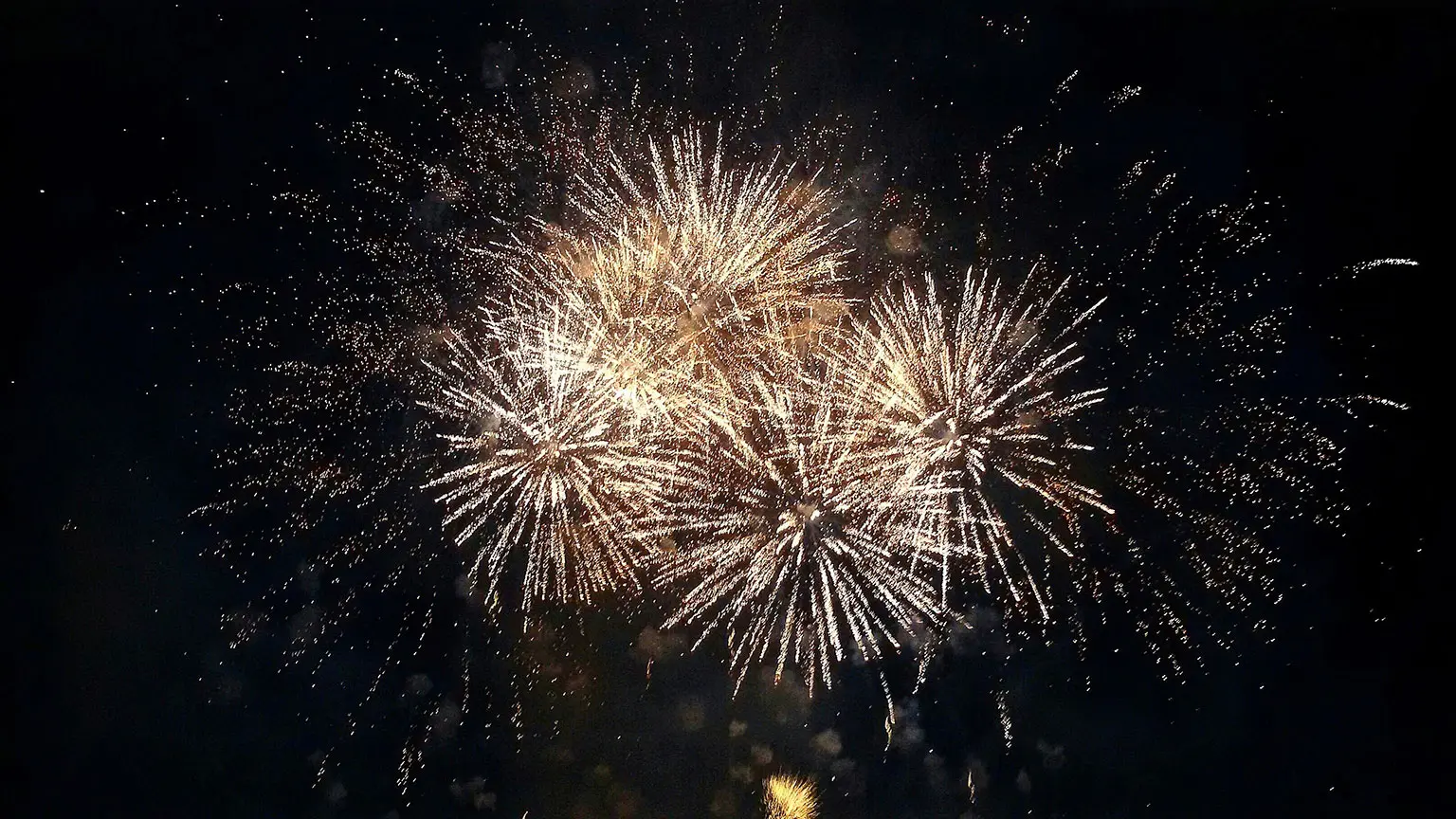 With the sun shining and the beach at your beck and call there's no better way to start off the new year than with a party in Cairns.
From beachside dinners to island parties there's a little something for everybody. Yes, including those midnight fireworks. Here's the goss:
Where to watch the Cairns New Year's Eve fireworks
The best place to witness the sky crack with the light of New Year's fireworks is on Cairns Esplanade. There will be a 9pm show for kids and families and for those who can stay up for it there was the grand finale midnight spectacular.
Around 30,000 people usually flock to the shore to catch both pyrotechnic performances, but you won't have to struggle to find space or an unimpeded view. Anywhere along the Esplanade is fine and there is plenty to keep all entertained from 5pm onwards at Fogerty Park. This includes on-stage and roving entertainment and amusement park rides.
For those seeking to get away from the crowds you've a handful of alternate options a short drive away. This includes:
Red Arrow: Keep this a quiet one by hiking up to the lookout for views of the fireworks over Cairns Esplanade.
Palm Cove hosts its own fireworks along the foreshore at 9pm.
Port Douglas hosts family-friendly fireworks at 8.30pm on top of the the traditional midnight fireworks on the foreshore. Recommend viewing spots are The Combined Club and Anzac Park.
---
Best New Year's Eve dinners in Cairns
Here are some of our top picks for 2019/2020:
Pullman Cairns: Dine on fresh a seafood buffet with local produce to the tune of blue swimmer crabs, tiger prawns and more before dancing dance the night away. Tickets from $89 for the 5:30-7:30 seating and $120 for the 8:30-12:30 seating. Those pushing a tighter budget can indulge in a 3 hour feasting board with beverage package for $65.
Salt House: Every year Salt House hosts one of the most swanky soirees of the year on 31 December. This year is no differnt. It geatures a special three course meal and cocktail party package, including canapes from 7-9 in the front bar. That's all followed by live entertainment and DJ. From Salt House, you'll also enjoy views of both the 9pm and midnight fireworks.
The Chambers: Head to SoMa and get ready to wine and dine your way to 2020. On the three-course menu is house scallops, wagyu eye fillet and croquembouche and on the welcome drinks tray are glasses of Mumm Cordon Rouge Brut Champagne (one per person). Bookings essential. Tickets $110 per person.
Best Cairns New Year's Eve parties and events
Grab your ticket to the biggest parties to close out 2019.
Esplanade: The official New Year's party is along the Esplanade where there will be live performance, food stalls and activities galore. It's a family-friendly event and an ideal location to take in the fireworks.
Fitzroy Island: For a truly memorable send off to 2019, take your party to Fitzroy Island. Tickets to its event sell out in a flash so keep your eyes peeled for details when they land. We know we are.
Gilligan's: You'll be burning up the dance floor with Gilligan's New Year's rocking party at 6pm.
Pier Bar: One of the city's ultimate party destinations for New Year's, the news about the gig is hush-hush at the moment but we'll keep you in the loop as word gets around.
The Jack: Say hello to 2020 with a powerhouse line-up of live music and celebrate the days of 70's Glam Rock! Free entry.
Ultimate Party Cairns: For the best of all worlds, catch the New Year's Eve Ultimate Party Tour. Practically an institution in the city, it's a party bus that takes you to all the best clubs in the city including The Jack, Gilligan's and Pier Bar. Entry into the clubs is included. There are two sessions, one at 5.45pm and the other at 6.15pm.
---
New Year's Eve accommodation options in Cairns
Cairns has an abundant choice of hotel rooms to retire to after a long night out on the town. Book these now though because they're bound to sell out quickly.
---
Cairns travel deals
Related Posts