New for old contents insurance
What does it mean when your contents insurance provides new for old replacement of contents? Read on to find out.
We're reader-supported and may be paid when you visit links to partner sites. We don't compare all products in the market, but we're working on it!
When you're shopping around for a home and contents insurance policy, making sense of all the insurance terminology and technical jargon can be a frustrating and confusing process. One of the terms you'll come across when comparing policies is new for old contents insurance or new for old contents cover. Let's take a closer look at exactly what this means.
Compare new for old contents insurance policies

What is new for old cover?
New for old cover essentially means that if your personal belongings are damaged beyond repair or stolen and not recovered, your policy will cover the cost of new equivalent items to replace them.
It is a term commonly used across a range of insurance policies, but most commonly in home and contents and car insurance cover. This cover applies regardless of how old and well-used the original item may have been.
However, don't assume that this means you'll be upgraded to a new and improved model as your policy only covers a new equivalent item.
So if your 10-year-old Windows XP desktop computer is destroyed in a fire, your policy won't cover the cost of replacing it with a new, top-of-the-line model. Instead, you'll be able to replace it with a new model that most closely mirrors its specifications.
Why do I need new for old insurance?
There are several reasons why new for old contents insurance is a great idea but the biggest advantage is that it protects you against depreciation.
For example, while your 60-inch plasma TV might have been worth $3,000 when you bought it five years ago, its current market value will probably be a whole lot less. But if your policy doesn't have new for old contents cover, its current market value would be what you'd get back from an insurance claim.
Having new for old contents insurance means you can replace damaged and stolen items with new ones, rather than receiving a reduced payout that could see you browsing through second-hand stores and pawn shops to find affordable replacement items. In other words, with new for old cover, you'll be able to buy a new 60-inch plasma TV to replace the old one that was destroyed.
New for old insurance gives you the peace of mind that comes with knowing that if something does go wrong, your insurer will be able to restore you back to your previous position. That's why it's an important feature to look for when comparing contents insurance policies.
What does new for old typically cover me for?
New for old contents insurance covers:
A new equivalent item to replace an old item that has been lost, stolen or damaged
Replacement of an item regardless of its age
An equivalent replacement if the lost, stolen or damaged item is no longer available
However, it does not cover:
An upgrade to a top-of-the line replacement
Some items that have a shorter life span, such as clothing and bedding
What's the difference between new for old and indemnity insurance?
While new for old replacement cover is an increasingly common feature of contents insurance policies, some other policies provide what is known as indemnity cover or replacement value cover. There are a few key differences between the two cover types as outlined in the table below.
| New for old insurance | Indemnity insurance (also known as replacement value cover) |
| --- | --- |
| Replaces your belongings with new items | Covers the value of your belongings |
| Provides a replacement item when a personal belonging is stolen or damaged beyond repair | Pays a benefit to replace the lost item |
| Provides a new equivalent replacement | Benefit calculated based on current market value of item |
| Does not take wear and tear into account | Takes wear and tear into account |
| More expensive premiums | Cheaper premiums |
Are there any disadvantages to new for old insurance?
Despite its many benefits, new for old insurance does have a few drawbacks. For one, due to the higher level of cover provided, premiums are more expensive on new for old contents insurance than they are on indemnity cover contents insurance.
You should also be aware that new for old cover typically isn't available for all items. Items that are prone to wear and tear and therefore have a shorter lifespan, including clothes, linen and bedding, may only be protected by indemnity cover. Always read the PDS to find out what is and isn't covered by a policy.
Compare contents insurance policies today
Picture: Shutterstock
---
Get the latest home insurance news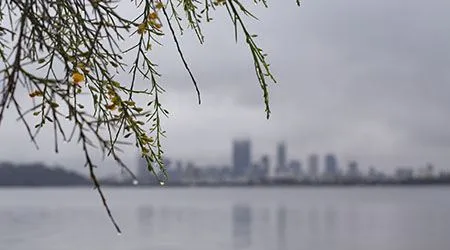 Home Insurance
Find out what your home insurance may cover you for if your property has been impacted by the severe weather of Ex-Cyclone Seroja. Plus, how to speed up your claim.
Read more…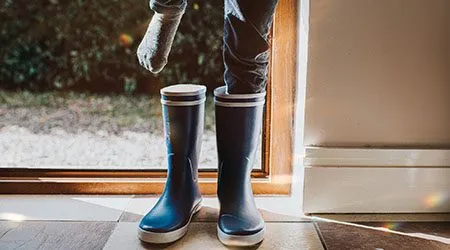 Home Insurance
Two insurance experts have urged Australians to look at their policies more closely, so they can get the most from their claim.
Read more…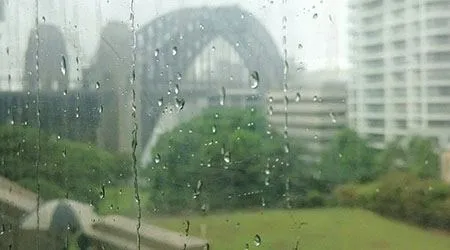 Home Insurance
Here's how to make your home insurance claim easier and how to access other support measures in place for affected homes.
Read more…
More guides on Finder