The best Australian TV shows and movies on Netflix in 2020
If you're looking for some local entertainment on Netflix, this is the place to start.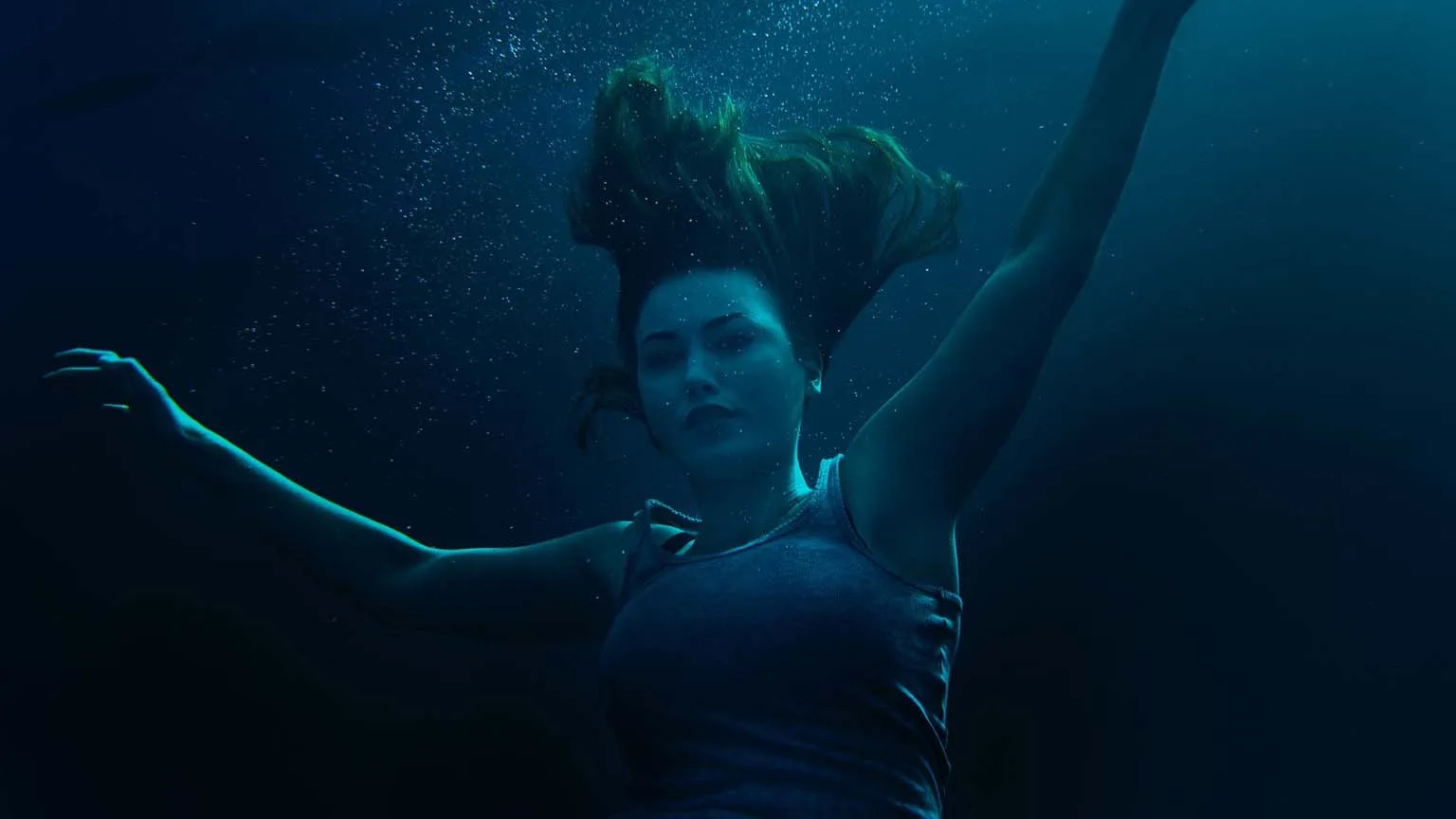 Let me do the most Australian thing ever by calling it how it is. Us down under folk are very small fish when it comes to producing tons of entertainment to compete with the likes of Hollywood or even Netflix. That said, what our little island nation lacks in production quantity we make up for in the quality stakes by punching well above our weight.
Collected below are some unmissable Aussie TV shows and feature films. These are frequently modest-budget productions that still boldly strode out onto the international stage and made many an overseas critic turn their head and say: "does Austria have a film industry... and vast deserts?"
Best Aussie TV shows

Glitch
---
Year: 2015
Cast: Patrick Brammall, Genevieve O'Reilly, Emma Booth, Emily Barclay
---
Typically a small town Aussie cop is beset by very low-level problems. P-platers doing burnouts, kids stealing durries (cigarettes) from the servo (gas station), mind-numbing boredom – that sort of thing. James Hayes has larger issues. He's a cop who's called to the local cemetery in the middle of the night after six deceased people have inexplicably risen from the dead in perfect health but with no memory. Thus begins a quest for two things: answers and to keep the rest of the world in the dark during a somewhat futile investigation into the impossible.
WATCH NOW
CURRENT OFFERS
---

Tidelands
---
Year: 2018
Cast: Charlotte Best, Elsa Pataky, Aaron Jakubenko, Marco Pigossi
---
A Netflix original production, Tidelands revolves around a former criminal who returns to her fishing village. But when a body washes ashore, she starts to uncover the town's secrets. This also involves investigating its inhabitants, a group of half-sirens, half-humans. Weird, sexy, and supernatural, this show is not to miss – especially if you're craving for a highly addictive watch.
WATCH NOW
RENT/BUY
Sorry, we've found no buying or renting options for this title.
CURRENT OFFERS
---

Rake
---
Year: 2010
Cast: Richard Roxburgh, Russell Dykstra, Danielle Cormack, Matt Day
---
Say hello to Cleaver Greene, a talented yet self-destructive Sydney barrister who's known to his enemies, and the national press, as "a dishonest lowlife who spends his days defending society's scum and his nights carousing with them". Cleaver's average working week is a series of disgraceful and tawdry tales of dishonour and deceit – it's also damn good television. Each episode sees a new ratbag client benefitting from Cleaver's inimitable courtroom shtick (think: unorthodox arguments and barely restrained profanity).
WATCH NOW
CURRENT OFFERS
---

Jack Irish
---
Year: 2012
Cast: Guy Pearce, Marta Dusseldorp, Aaron Pedersen, Roy Billing
---
Former criminal lawyer Jack Irish (Emmy Award-winner Guy Pearce) isn't a man you want to mess with. Part-time debt collector with a tragic past and a penchant for sticking his nose too far into things, this Melbourne crusader is on a one-man mission to solve any cold case that stinks to high heaven. Yep, Jack is more or less a modern, Aussie incarnation of Humphrey Bogart. Netflix is serving you up a delicious heaped helping of noir with a side order of chicken schnitzel and a XXXX beer.
WATCH NOW
CURRENT OFFERS
---

Sisters
---
Year: 2017
Cast: Maria Angelico, Lucy Durack, Antonia Prebble, Barry Otto
---
The premise of this show is... a tad yucky. If you get over it, though, you get an emotional and witty series with a tremendous cast. Sisters centers on Julia, whose life takes a weird turn when her father, an in vitro fertilisation pioneer, admits that he used his own sperm during his career and could have fathered hundreds of children. Julia sets out to discover just how large her newfound family is. But while she realises she has plenty of brothers, she only finds two sisters – Roxy and Edie. Will these three manage to get over the awkwardness of the situation and become a part of each other's life? Tune in to find out.
WATCH NOW
RENT/BUY
Sorry, we've found no buying or renting options for this title.
CURRENT OFFERS
---

Wanted
---
Year: 2016
Cast: Rebecca Gibney, Geraldine Hakewill, Stephen Peacocke, Ryan Corr
---
This thrilling show centres on two women, Lola and Chelsea. When they find themselves caught up in a huge criminal conspiracy, they go on the run across Australia in a car filled with stolen money. If you're one for suspense and binge-watching, you'll find yourself addicted to this one in no time. Cliffhangers abound. Also, the chemistry between the two leads? It's the stuff of dreams.
WATCH NOW
CURRENT OFFERS
---

The Letdown
---
Year: 2016
Cast: Alison Bell, Duncan Fellows, Noni Hazlehurst, Sacha Horler
---
Looking for a hilarious sitcom? Look no more. The Letdown revolves around new mom Audrey, who joins a support group for parents. This leads her to make some quirky new friends, besides dealing with the exciting (and sometimes horrendous) challenges parenthood brings. This show will make you laugh, in a heartwarming way. In other words, it doesn't disappoint – whatever the name might suggest.
WATCH NOW
RENT/BUY
Sorry, we've found no buying or renting options for this title.
CURRENT OFFERS
---

Please Like Me
---
Year: 2013
Cast: Josh Thomas, Debra Lawrance, David Roberts, Judi Farr
---
Created by and starring Josh Thomas, Please Like Me follows a young man who goes through a number of challenges as he begins to navigate adulthood. A moving dramedy, the show has a great sense of humour and plenty of heart, managing to perfectly balance silliness with more serious issues. If you're into charming and quirky series, this one should be right up your alley.
WATCH NOW
CURRENT OFFERS
---

Pine Gap
---
Year: 2018
Cast: Parker Sawyers, Tess Haubrich, Jacqueline McKenzie, Steve Toussaint
---
A fast binge at only six episodes, Pine Gap is about a team of Australian and American analysts who work together to keep one of the world's most important joint intelligence facilities secure. A spy thriller with pretty low stakes, the show is unlikely to change your life, but it makes for a worthy companion as you struggle to fall asleep. The characters have the tendency to grow on you.
WATCH NOW
RENT/BUY
Sorry, we've found no buying or renting options for this title.
CURRENT OFFERS
---

Secret City
---
Year: 2016
Cast: Anna Torv, Jacki Weaver, Marcus Graham, Sacha Horler
---
Secret City is a delight for fans of intelligent and well-crafted political thrillers. The show follows Canberra press gallery journalist Harriet Dunkley, who sets on a path to uncover a secret city of interlocked conspiracies which will threaten not only her life, but the freedom of every Australian. The fact that Harriet is a compelling and flawed character is a major plus.
WATCH NOW
CURRENT OFFERS
---

Janet King
---
Year: 2014
Cast: Marta Dusseldorp, Vince Colosimo, Damian Walshe-Howling, John Howard
---
A Crownies spin-off, this acclaimed Aussie legal drama never misses a beat thanks to clever scripts and spellbinding performances. The show revolves around the titular character, a senior prosecutor, who returns form maternity leave to face a high profile murder case. Spoiler alert: things only get better from there.
WATCH NOW
CURRENT OFFERS
---
Best Aussie movies

OtherLife
---
Year: 2017
Cast: Jessica De Gouw, T.J. Power, Thomas Cocquerel, Liam Graham
---
A polished sci-fi thriller, OtherLife follows Ren, the co-founder of a company that developed a form of biological virtual reality. Or, to put it simply, she invented a drug that can make one spend what feels like years into a virtual scenario while only a days pass in real like. But when her partner insists they license the drug for unethical use, things take a turn for the worst, and Ren has to face new challenges she never anticipated. Mind-bending stuff.
WATCH NOW
RENT/BUY
Sorry, we've found no buying or renting options for this title.
CURRENT OFFERS
---

Cargo
---
Year: 2017
Cast: Martin Freeman, Simone Landers, Anthony Hayes, Susie Porter
---
Post-apocalyptic dramas will never go out of style. Case in point: Cargo, which takes place in a world overtaken by zombies. The action centres on a father, Andy, who is desperate to find a safe home for his infant child. Meanwhile, he also needs to protect the little one from his own changing nature. True, there is no shortage of zombie flicks to choose from. Cargo though stands out thanks to a character-driven story and a terrific performance from Freeman. Approach with caution - this one is more emotional than you might expect.
WATCH NOW
---

I Am Mother
---
Year: 2019
Cast: Clara Rugaard, Luke Hawke, Rose Byrne, Hilary Swank
---
Another excellent sci-fi flick, I Am Mother tells the story of a teenage girl who is raised by a robot designed to repopulate Earth. But when a stranger arrives with worrisome news, the bond between girl and robot is tested. If the premise doesn't sound intriguing enough, you'll be happy to know that the movie offers plenty of exciting reveals. By the end, you'll long for someone to discuss it with.
WATCH NOW
RENT/BUY
Sorry, we've found no buying or renting options for this title.
CURRENT OFFERS
---

Occupation
---
Year: 2018
Cast: Dan Ewing, Temuera Morrison, Rhiannon Fish, Stephanie Jacobsen
---
Sometimes you just need a comfortable and entertaining action movie. If that's the case, Occupation delivers a bloody good time. The story follows a group of civilians who band together after their town is annihilated by an extraterrestrial force. With the fate of humanity in the balance, it doesn't get more high-stakes than this.
WATCH NOW
---

Rogue
---
Year: 2007
Cast: Radha Mitchell, Michael Vartan, Sam Worthington
---
Man versus crocodile. Do you need more? Okay. Rogue follows a group of tourists in Australia who fall prey to a huge, man-eating crocodile and have to fight for survival. Still not enough? The movie was produced and directed by Greg McLean, also responsible for Wolf Creek. If you've missed out on this deliciously gory horror gem until now, dive in.
Related Posts
Stream the best and save
Go to site