15 Netflix hacks you need to know
Want to make Netflix even better? Here are 15 easy hacks that will enhance your Netflix experience.
We're reader-supported and may be paid when you visit links to partner sites. We don't compare all products in the market, but we're working on it!
Before its local launch, it was reported that over 200,000 Australians were already accessing Netflix via some form of region unlocking software, making it the second-largest paid entertainment provider in Australia even before it was legitimately available here. In the time that it has been available in Australia, it's still not showing any signs of losing steam, despite increasing competition on the streaming market.
If you're reading this article, chances are you're already a loyal Netflix user (if not, check out what's on offer), but are you making the most of your viewing experience? There are many easy tricks and hacks you can use to personalise your Netflix account. Here are our top 15.
1. How to search for Netflix originals
Stranger Things – these two simple words can send your co-workers into a frenzy every time a new season is released, and for good reason. Netflix has managed to maintain a certain degree of quality with its original content – and Stranger Things is just one example. With quality fantasy titles like The Witcher and outrageously addictive comedies like Bojack Horseman and Unbreakable Kimmy Schmidt, whatever your preference, Netflix has probably created something that appeals to you. If you came to Netflix looking for original content, it couldn't be easier to find. Simply type "Netflix" into the search bar and Netflix will show all its original content.
Once that's done, you can simply scroll down to browse titles or pick one of the relevant subcategories that will be automatically suggested – like 2019 Netflix Originals Emmy Nominees, Netflix Originals Emmy Winners, Sci-Fi and Supernatural Netflix Original TV and so on.
2. How to quickly browse by genre
Have you just finished bingeing Fullmetal Alchemist and found yourself with a newfound appreciation (read: obsession) with anime? Well, first, we don't blame you and, second, Netflix has made it insanely easy for you to continue this blossoming relationship by filtering all the titles on Netflix available in that genre.
First, you need to click on the program's tile (see below).
As "Details" appear, you'll notice the "Genres" section. Click the genre you want to search, for example, "Sci-fi and fantasy anime".
Done! Now you should see a screen with every title available on Netflix within that genre.
Note: You can enter the genre into the search bar, but we tried both methods and the one above works much better.
---
Want to share the magic of Netflix with friends and family?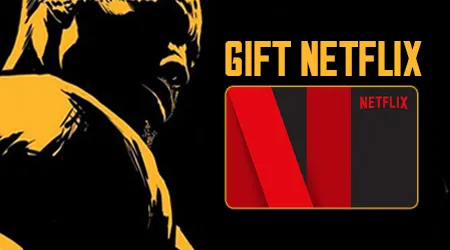 Gift Netflix or try it yourself with a Netflix e-Gift Card
from Target Australia
Give the gift of Netflix with Target's range of eGift cards, available in denominations ranging from $20 to $50.
View details
---
3. How to search for 4K content
Have you just purchased the latest curved 3D 4K smart TV but absolutely no idea what to do with it? Well, before next year's 4D-mega-ultra-HD smell-o-vision smart TV is released, why not make the most of what you've got.
If you're paying for the Premium Netflix membership, you can watch a bunch of titles in glorious 4K resolution. You can find each available 4K title listed here, but there's also a quick hack that will let you comb Netflix for every 4K title.
As with our "Netflix Originals" tip above, all you need to do is type "4K" or "UHD" into the search bar at the top of the screen and Netflix will display each title that's compatible with a UHD television.
4. How to save data by lowering video quality
A high-definition (HD) Netflix stream uses approximately 3GB per hour. This can be a massive drain on your monthly data allowance, especially if you're on a low-tier broadband plan or worse… on mobile.
Luckily, Netflix allows you to configure your Netflix video quality so it consumes less data.
You can alter the playback quality and usage settings from the Netflix menu by following these steps:
Click your profile picture in the top-right corner of the screen, then click "Your Account"
Next, select "Playback Settings" under "My Profile"
In the "Playback Settings" screen, manually select your preferred data usage per screen (if you're having data usage or buffering issues, you would select "Low")
This works on several devices, including smart TVs.
5. How to access subtitles and closed captions (where available)
Whether you're hard of hearing, watching a foreign film or simply trying to decode Sylvester Stallone's trademark drawl, Netflix offers English subtitles and closed captioning for its entire range of movies and TV shows. Netflix prides itself on its accessibility and this is, hands down, one of the greatest things about the service.
Follow these steps to enable subtitles or closed captioning:
Begin playing the title you wish to watch. Then, click the "Subtitle/closed caption" tab on the playback bar
Next, select "English [CC]" to enable closed captions or "English" to enable English subtitles
Done! Return to your video and you should see closed captions/subtitles on the screen (cue epic morphing sounds).
6. How to customise your subtitles
Not only does Netflix offer a comprehensive library of movies and TV shows for an audio-impaired audience, but it also lets you customise the font and colour of closed captions and subtitles, which is especially handy if your eyesight isn't what it used to be.
Follow these steps to change the colour, font and window of your closed captions and subtitles:
Access your Netflix account settings by selecting the profile image in the top-right corner of the screen
Next, select "Your Account" from the drop-down menu:
Scroll down to the "My Profile" section on this screen and select "Subtitle appearance"
At this screen, you can change your subtitles' font, colour, size, outline, background and window. You can also select "Reset to default" if you mess anything up
Remember to hit "Save" once you've selected exactly how you want your subtitles to appear, then exit back to the home screen by clicking the Netflix logo in the corner
7. How to cover your tracks and delete titles from your viewing history
No matter what you tell yourself, nobody is going to believe you when you tell them you were simply watching After Porn Ends for its unique insights into the porn industry. Avoid this awkward discussion by deleting the title from your activity in the Netflix settings.
Here's how you can delete any unwanted titles from your recently viewed list:
Access the menu by clicking on your profile picture in the top-right corner of the screen. Then, select "Your Account"
Scroll down to the "My Profile" section and select "Viewing activity"
Scroll down the list until you find the title you want to delete and click the big cross button to the right of the screen. Below I will demonstrate this process by deleting the one movie that has no place appearing on anybody's activity stream, The Starving Games.
Unfortunately, in this situation, Netflix doesn't give you the option to banish the film from existence. However, you can report an issue at this screen if you've experienced one (e.g. incorrectly labelled or categorised titles) by hitting the "Report Problem" button. You will then be led to a form where you can report the issue.
8. How to use your smartphone as a Netflix remote
If you've ever tried to watch Netflix on your Xbox or PlayStation, you'll know there are few things more annoying than trying to input text with your gaming controller (actually, using a Smart TV is just as frustrating).
Netflix has settled the eternal quarrel between you and your controller by allowing you to control the Netflix application via your smartphone.
Make sure both your smartphone and Netflix device (Smart TV, PlayStation, Wii U and Xbox) are connected to your home Wi-Fi
Open the Netflix application on both devices (make sure both devices are logged in under the same account)
Play the title you want to watch and tap the Cast button at the top of the screen.
More more information, check out our guide to using your smartphone as a remote for Netflix.
Select the device you want to control through your smartphone.
The Netflix display should change on your smartphone and the program will now begin streaming on your television. Fast-forward, rewind, and navigate the menu, all from your smartphone display.
9. How to watch Netflix while travelling overseas
Have you ever considered using your Netflix account while travelling? It's actually super easy and requires no effort whatsoever (except for, of course, the cost and effort that goes into planning a trip around the world).
Just be sure to pack your device before you go, purchase a SIM or hook up to Wi-Fi when you land and you should have no problem accessing Netflix in your downtime.
The best part is that many countries you visit will offer an entirely different library from Australia's, meaning you can browse international titles to your heart's content without feeling guilty about it.
10. Know your keyboard shortcuts
If you're watching Netflix on a computer, learning some useful keyboard shortcuts will save you precious time and frustration. Here are a few you should familiarise yourself with:
Space/Enter - Play/Pause
F - Fullscreen
Esc - Exit fullscreen
Left arrow - Rewind ten seconds
Right arrow - Fast-forward ten seconds
Up arrow - Volume up
Down arrow - Volume down
M - Mute
S - Skip Intro
If you're on mobile, you can navigate through a movie or show by doing a double-tap on the screen – on the left for a 10-second rewind or on the right for a 10-second fast-forward.
11. Stop autoplaying previews
Autoplay previews can be annoying. Luckily, Netflix is finally allowing users to disable them.
To do so, go to "My Account" in the top right of the screen and select "Account", your profile and then "Playback Settings".
In the next screen, disable "Autoplay previews while browsing on all devices". Hit "Save".
That's it! From this section, you can also disable the autoplay of a new episode in a series, but that's usually a useful feature to keep around, especially if binge-watching is your thing.
12. Host a Netflix Party with friends
You can watch a Netflix movie or show with a loved one even from afar, thanks to Google Chrome add-ons. One of the most popular ones is Netflix Party, which synchronises video playback and adds group chat to your favourite Netflix content.
After you install the add-on, all you need to do is find something to watch on Netflix and click on the Netflix Party icon in the toolbar. You'll get a unique link you can send to your friends to join the watch party.
We have a comprehensive step-by-step guide that takes you through the process.
13. Remove titles from "Continue Watching" on Android
Removing a title from your viewing history (#7) also removes it from your "Continue Watching" row, which is great because we all know how annoying it is to keep seeing a title there you know you're never going to finish.
But if you're using the Netflix Android app, there's an even easier way to do this. Simply go to the "Continue Watching" section, tap the title and select the "Remove From Row" option. Voila! You can now tidy up that section in a manner of seconds.
14. Use Chrome extensions to improve your Netflix experience
There are several add-ons designed for Google Chrome that can help you bring your Netflix game to the next level. Here are a few examples:
Super Netflix. This allows you to pick the quality of video streaming rather than using Netflix's default setting.
Never Ending Netflix. This lets you automatically play the next episode, skip title sequences and skip "Are you still watching?" prompts.
No Netflix Originals. This removes Netflix Originals from the Netflix browse page so you will only see licensed titles
There are also Chrome extensions that enable you to add IMDb and Rotten Tomatoes scores to Netflix – like Trim, zRate or RateFlix. These may save you some Google searches, but they aren't always reliable so proceed with caution.
15. Use secret codes to find titles you may like
If you want something more detailed than Netflix's bland categories like Action or Romance, you can use secret codes to find exactly the subcategory you're looking for.
You will have to use the format www.netflix.com/browse/genre/(secret code) to access the subgenre. For example, www.netflix.com/browse/genre/1255 will show you romantic dramas while www.netflix.com/browse/genre/869 will take you to dark comedies.
To keep things as simple as possible, we have a tool that helps you explore the Netflix categories you're interested in without having to look up specific codes.
Latest streaming headlines
More guides on Finder
Stream the best and save