NBN 250 and NBN 1000 Plans
NBN 250 and NBN 1000 are currently the fastest NBN speeds available. Get up to 1000Mbps with these flashy new plans.
We're reader-supported and may be paid when you visit links to partner sites. We don't compare all products in the market, but we're working on it!
The NBN rollout is almost complete, and now that the installation phase is nearly over, we're seeing the emergence of newer, faster speeds. Up until very recently, NBN 100 connections were the fastest thing on the market, but now NBN 250 and NBN 1000 plans have been released by several providers.
Whether you're getting by fine with your NBN 50 or NBN 100 plan or you've been craving something speedier, we'll show you what's on currently on offer and break down just how fast these new connections are.
Compare NBN 250 and NBN 1000 plans below
We've shown all the unlimited month-to-month NBN 250 and NBN 1000 plans from our database below. To make sure you're able to get these plans at your location, check your address on the provider's website for confirmation.
What are NBN 250 and NBN 1000?
NBN 250 and NBN 1000 are the latest additions to the speed tiers available on the NBN, surpassing the previous highest tier of NBN 100. The speed tiers are also respectively known as Superfast and Ultrafast.
NBN 250 is the second-fastest NBN speed in Australia, on the Superfast speed tier. It provides max download speeds of 250Mbps and max upload speeds of 25Mbps.
NBN 1000 is currently the fastest NBN speed in Australia, on the Ultrafast speed tier. It can go up to 1000Mbps for download speeds, with max upload speeds of 50Mbps.
As always, these are only the maximum limits, and your actual connection will likely be closer to the typical evening speeds advertised by your NBN provider.
How much faster are NBN 250 and NBN 1000?
The short answer is: a lot faster. Here's a quick comparison of how fast it takes to download certain files on NBN 50 or NBN 100 vs. NBN 250 and NBN 1000 plans, running at max speed.
| File | NBN 50 | NBN 100 | NBN 250 | NBN 1000 |
| --- | --- | --- | --- | --- |
| A folder of social media photos (500MB) | 1 min 20 sec | 40 sec | 16 sec | 4 sec |
| Adobe Premiere (1.5GB) | 4 min | 2 min | 48 sec | 12 sec |
| HD movie from Netflix (4GB) | 10 min 40 sec | 5 min 20 sec | 2 min 8 sec | 32 sec |
| Modern video game (70GB) | 3 hours 6 min | 1 hour 33 min | 37 min 20 sec | 9 min 20 sec |
The above values are assuming that your Internet is running at top speed the entire time, which your connection won't. The actual speed you receive will likely be whatever typical evening speed your provider has outlined. Still, it's a useful way to see just how lightning-fast these higher tier connections are, with NBN 1000 capable of 10 times the speed of NBN 100.
How can I get Superfast or Ultrafast NBN?
The unfortunate news is that if you're after one of these zippy new plans, they're not available to everyone.
If you're fortunate enough to have an Fibre to the Premises (FTTP) connection, you're set. All FTTP set-ups should support NBN 250 or NBN 1000 connections with ease.
70% of HFC customers should be able to get NBN 250, but only 7% will be able to access NBN 1000. You'll have to check with the provider to see if your connection supports it, although NBN Co intends to make all HFC connections compatible with NBN 250 by June 2021.
Other connection types incorporate too much copper wire to be able to consistently handle such high speeds, and are therefore out of luck with no promise of an upgrade in the future.
Pop in your address and see if you've got an FTTP or HFC connection with our NBN tracker
What if I don't have access to NBN 250 and NBN 1000?
If you live somewhere that doesn't support Superfast or Ultrafast speeds, you can usually secure an
NBN 100 plan
instead. These are more than fast enough for the majority of people, and you likely won't notice the difference.
For those absolutely set on faster speeds, you might consider a
home wireless
or
mobile broadband connection
on one of the new 5G networks that are being rolled out by Telstra, Optus and Vodafone.
5G speeds
are potentially capable of exceeding even NBN 1000 connections but are only available to some customers in a very small number of areas.
While mobile network speeds are subject to more fluctuations compared to fixed-line Internet connections because they are heavily dependent on your physical location, if you find you get pretty decent speeds when using your mobile data at home, you could give these alternatives a go.
Are NBN 250 and NBN 1000 worth it?
NBN 250 and NBN 1000 plans are best suited to larger households. If you live in a small household of 2-3 people, you should get by relatively fine on an NBN 50 plan. If you're sharing your NBN connection with a lot of people, though, these new Superfast and Ultrafast plans may be something to consider.
Great for big households
NBN 250 and NBN 1000 plans can be helpful for multiple users who are regularly downloading huge files, like video games or large movies. Households with a large number of people can also benefit from these speeds thanks to more bandwidth being available, which means faster speeds when everyone is using the Internet at the same time.
If you live alone and don't pull huge files very often, you shouldn't need anything approaching these speeds and can easily get away with NBN 25 or NBN 50.
We signed up for Superfast NBN - here's what happened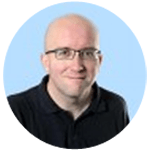 You're not the only one interested in these new Superfast plans, we are too! Our tech expert, Alex Kidman signed up to Aussie Broadband's NBN 250 plan to see how it performed. Check out our review here.
Prices for NBN 250 and NBN 1000 plans
For such a significant bump in your download speeds, you can expect to pay a bit more for these plans. Here's a price comparison of four different providers, and how their unlimited data monthly plan prices stack up against each other.
| Provider | NBN 100 (100/20) | NBN 250 | NBN 1000 |
| --- | --- | --- | --- |
| Aussie Broadband | $99 | $129 | $149 |
| Superloop | $74.95 | $109 | $129 |
| MyRepublic | $75 | $109 | N/A |
| Launtel* | $105 | $120 | $138 |
*Note that Launtel provides its prices by dollars per day. The above prices for Launtel were calculated using its daily rates over 30 days.
As you can see, it's going to cost you about $30+ monthly on top of Fast NBN 100 plan prices to reach NBN 250, with NBN 1000 being another $20 extra. There's currently not a lot of price competition going on between Superfast and Ultrafast NBN providers, but we could see it happen in the future if more providers get on board.
Although the NBN-supplied hardware you have won't need to be changed, it's possible you'll need to upgrade your modem to one that's capable of handling this level of data. Check with your provider to see the details. Beyond that, you may need a new gigabit-capable Ethernet cable or adaptor for your devices, depending on how you choose to connect them to your modem.
Don't need Superfast or Ultrafast?
Check out NBN plans on other speed tiers to find one better suited for your needs.
More guides on Finder
Lower your household bills