Naughty Dog shoots down Jak and Daxter 4 after concept art leaks
The success of Insomniac's Ratchet & Clank reboot has us more excited than ever for a new entry in the Jak and Daxter game. Unfortunately, Naughty Dog doesn't share our enthusiasm.
Recently, we spent some time chatting with Naughty Dog's Arne Meyer about all things Uncharted 4: A Thief's End, including but not limited to vehicles, AI, co-op gameplay and characters and voice actors who may or may not be returning for Drake's final chapter (read the full interview here). During our time with Meyer, we brought up some recently leaked concept art for Jak and Daxter 4 and probed him on the status of such a project.
IT'S FAN ART, he just loves our shit
[Last year] I asked you, "if you were a betting man, what would say the chances are of a new Jak and Daxter coming out some time soon," and you said "no, I wouldn't bet on it." But just last month a freelance artist, Andrew Kim, leaked some concept art for an unannounced project that clearly depicts Jak and Daxter. How have Naughty Dog responded to that? Has Naughty Dog communicated with Kim at all?
AM: We obviously had investigated a new Jak and Daxter a long time ago. Anything surrounding that is part of the initial exploration. There's a lot of art we didn't release - some that we did put together. But there's nothing in the works right now. You have to remember, a lot of the time, a lot of the artists that we work with are big fans of our games. A concept artist who used to work with us went freelance. Well, he put out some fan art of The Last Of Us and everyone all of a sudden is like, 'oh Last of Us 2!' and I'm like "IT'S FAN ART, he just loves our shit."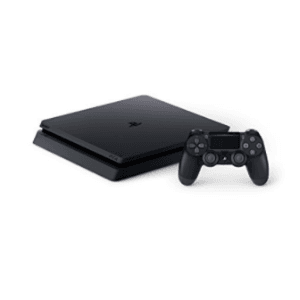 Buy PlayStation 4 1TB Console - Black
from Amazon
Get the latest video game console from Sony , Today!
View details
Right, these guys probably have portfolios full of fan-art.
Yeah, like, it's all a great exercise for them, which is great. The people who leave our company come back with new stuff, because they're such fans of the games they've worked on that they're kind of their own inspiration, which is awesome.
Now for a bit of background: Late last year we asked the man himself, Arne Meyer, if he would bet on a new Jak and Daxter for the PlayStation 4 generation - he said he wouldn't. Then only a month ago a website dug up some leaked concept art that clearly shows the dynamic duo in a new, mysterious world.
At first, we assumed this was a shoddy Photoshop job. Zoomed in, you can spot some telltale signs of a bad photo doctor (such as smudges and contorted lines). The suspicion that these images were fake was made even more apparent by the existence of this book cover illustration on Andrew Kim's personal blog:
The book in question is Walter John Williams' The Green Leopard Plague. There is no question that the image above is the cover art for The Green Leopard Plague. The book is being sold online with that exact cover art. So we can dismiss the Jak and Daxter image above as just another fan-made fake, right? Wrong.
If you visit Kim's other registered domain, you will find a message stating that more contents and improvements will be coming soon and a reel of images that clearly shows the Jak and Daxter version on the two images above.
Mind you, the images above are not the only concept images on Kim's blog that appear to be inspired by our pointy-eared friends. Here is another image of a character (who looks a lot like Jak) darting through a mechanical landscape escaping a colossal boss monster.

We've reached out to Kim for comment on the supposed concept art for Jak and Daxter 4, but we're yet to hear back.
What are your thoughts on Jak and Daxter for PlayStation 4? Will Naughty Dog have a change of heart considering the recent success of Ratchet and Clank or are our favourite ottsel and his quiet companion just not destined for this generation? Let us know in the comments below.
For everything you need to know about Uncharted 4: A Thief's End including news, pricing, and exclusive interviews, check out our complete guide.