Everything you need to know about Soundcloud
If you're on the hunt for music so underground it's never seen the sun, Soundcloud has 120 million tracks with your name on it.
We're reader-supported and may be paid when you visit links to partner sites. We don't compare all products in the market, but we're working on it!
Soundcloud quick facts
What is Soundcloud? A music streaming service focused on unlicensed artists and user-created content.
How much does Soundcloud cost? Free with ads for user-uploaded content, $5.99/month for ad-free access, $11.99/month for licensed music library
What is Soundcloud?
Founded back in 2007, the Berlin-based Soundcloud is a music-streaming platform originally designed to allow artists to share recordings with each other for feedback and collaboration. It quickly grew beyond those humble origins, though, with more than one million users signing up to the service by 2010. Two years later, that number skyrocketed to 10 million registered users, and by 2013 it shot up to 40 million.
To make the most of its growing user base, Soundcloud expanded its platform in 2016 with the launch of Soundcloud Go, a subscription-based streaming service similar to Spotify and Apple Music. Initially, Soundcloud Go combined Soundcloud's existing library of user-uploaded content with licensed music from artists like Chris Brown, Bruno Mars and Miley Cyrus.
To make things more confusing, Soundcloud renamed this service Soundcloud Go+ in early 2017 and introduced a different service tier which they confusingly called by the old name of Soundcloud Go. The new Soundcloud Go lacks the licensed music library of Soundcloud Go+ but includes the offline and ad-free listening options unavailable on free Soundcloud accounts.
How is Soundcloud different to other streaming services?
The key differentiator between Soundcloud and similar music-streaming services is the catalogue of 120 million tracks uploaded by Soundcloud users. Some of these are simply bad garage band demos or derivative compilations of open-source samples, but there's also plenty of well-produced music from artists who either couldn't get signed or just wanted to release their tunes for free. Regardless, the fact that anyone can upload their music to Soundcloud means its library eclipses all competing streaming services. For example, Apple Music has one of the next biggest libraries, but its library only has 40 million tracks.
More than just an impressive number, Soundcloud's library sets it apart from other music services thanks to the related-tracks feature. After listening to a song you like, you can have Soundcloud build you a playlist of tracks its algorithms predict you'll enjoy. Since these algorithms draw from over a hundred million tracks, many of which come from underground and undiscovered artists, there's a good chance you'll stumble upon a few hidden gems you wouldn't be able to find on any other streaming service.
Compare Soundcloud to other music streaming services
What music is available on Soundcloud?
Soundcloud's music library is at once both the largest and one of the more limited of all streaming services. It all depends on what kind of music you're after. If you're looking to discover up-and-coming artists you've never heard of before, Soundcloud's catalogue of over 120 million independently uploaded songs is more music than you could ever hope to listen to—and it's growing at a rate of hours of new audio every single minute.
However, if it's songs from the top 100 you're after, Soundcloud's library is decidedly less impressive. Around 30 million songs licensed from big labels are available to stream on Soundcloud, but only for subscribers to Soundcloud Go+. Thirty million is hardly a pittance, but compared to the 40 million of competitors like Apple Music, Spotify and Amazon Prime Music, it's undeniably limited. Factor in the higher price point of Soundcloud Go+ compared to many of its competitors, and fans of the latest chart-toppers will be better served looking elsewhere.
What devices are compatible with Soundcloud?
All free and Go+ music on Soundcloud can be streamed through the Spotify website and is accessible on PCs and Macs running one of the following web browsers: Google Chrome version 49 or higher, Internet Explorer 10 or higher, Mozilla Firefox 45 or higher, or Safari 6 or higher.
Windows 10 and Xbox One owners can download their own version of the Soundcloud app through the Windows Store.
Mobile users can access Soundcloud's music library through the Soundcloud app on iOS or Android. iOS users will need an iPhone, iPad or iPod Touch running iOS 8.0 or later, while Android users will need a smartphone or tablet running Android 4.1 or higher.
You'll want to note that each Soundcloud account can only stream from one device at a time. If you try to play a song on one device while already streaming on another device, the first device will stop and display an error message.
How much does Soundcloud cost?
Soundcloud has three different tiers you can subscribe to and each one has its own trade-offs.
Soundcloud Free is the ad-supported tier, where occasional ads play between songs. While the full library of 120 million user-uploaded songs is available on the free tier, you'll need to be online to stream them unless an artist elects to make their songs available for direct download.
The second, and most recently added, tier is Soundcloud Go. At $5.99 a month, Soundcloud Go comes with access to the same 120 million songs as Soundcloud Free but removes all ads and enables offline play. You can add any song to a playlist or "like" it and then download it to your mobile device so you can listen to it at your leisure without the need for an Internet connection.
For $11.99 a month, Soundcloud Go+ gets you an extra 30 million premium tracks from licensed artists like Imagine Dragons and Ed Sheeran. It removes the ads as well as the music previews that occasionally play on the other tiers and allows for offline listening.
Does Soundcloud offer a free trial?
If you would like to try before you buy, Soundcloud is currently running a 30-day free trial of Soundcloud Go+ for new users. You can sign up for it on the Soundcloud Go website.
Other music streaming trials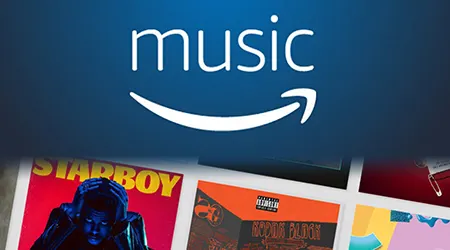 Sick of Spotify? Get 30 days of Amazon Music Unlimited for free
from Prime Video
If your music streaming provider can't keep up with your eclectic tastes, try out Amazon Prime Music for 30 days completely free.
View details
More guides on Finder