Everything you need to know about Deezer
With over 43 million songs and counting, Deezer holds its own against the biggest names in the music streaming business.
We're reader-supported and may be paid when you visit links to partner sites. We don't compare all products in the market, but we're working on it!
What is Deezer?
Deezer is a subscription-based music streaming service similar to Spotify and Apple Music. Like those services, Deezer lets you listen to a vast library of songs on-demand across a variety of devices, with both free and paid subscription tiers available. While it might not have the clout of the bigger names in the music-streaming business, Deezer has built itself a respectable listenership of over 16 million active users a month, six million of which are paid subscribers. Deezer is also one of the most widely-available streaming services on the market, operating in more than 182 countries worldwide.
What features does Deezer support?
Deezer offers all the basic features now considered standard among music-streaming services, along with a few that help it stand out from the competition. These include:
Playlists
Whether you need a blood-pumping mix to fuel your workout or some laid-back tunes for an afternoon chill session, building a custom playlist with Deezer is a quick and simple process. Each playlist can hold up to 1,000 tracks, and you can share or collaborate on playlists with other Deezer users, too.
Personalised recommendations
To help you find new music, the service provides a feed of personalised recommendations called "Hear This". These recommendations are based on your listening habits and cover both recent releases and older songs that might have passed you by. Better yet, the more you use Deezer, the more relevant these recommendations will become, making it easier to discover new music consistent with your particular tastes.
Flow
Along with its "Hear This" recommendations, Deezer also offers an endless playlist of personalised music called Flow. Every time you like or dislike a song using the integrated rating system, Flow incorporates that information into its music selection, tweaking its playlist with a combination of your favourite tracks and new recommendations based on those tracks. Flow will keep playing indefinitely if you let it, but it'll start to repeat itself if you're not regularly adding new songs and artists to your favourites.
Lyrics
Deezer can display lyrics for over 2.5 million songs within its library, both on the iOS and Android apps and through the Deezer website. Lyrics scroll along with the song, too, so you won't have to worry about losing your place while you belt out some classic AC/DC.
Offline play
Available only to Deezer Premium+ and Deezer Family users, offline play lets you download playlists, albums and audiobooks to the Deezer app and listen to them without an Internet connection. However, there are a few caveats. First, you can only download music using the Deezer app – downloading is not supported through the service's website. Additionally, you can't download individual tracks but must instead add them to playlists and download them that way. Finally, you'll need to connect the Deezer app to the Internet every 15 days to confirm your premium subscription, otherwise, your downloaded tracks will no longer play.
Deezer Sessions
To complement its music library, Deezer organises and films exclusive performances from artists like Ed Sheeran and Ben Harper, uploading them for all users to enjoy. Each Session is around a quarter of an hour long, with production quality on par with most modern music videos.
What music is available on Deezer?
There are over 53 million tracks available, spanning everything from reggae and funk to pop and indie. Along with big names like Drake, Coldplay, Adele and Rihanna, there are plenty of up-and-coming artists and local talent from right here in Australia.
If you've built yourself a hefty collection of CDs and MP3s over the years, you can upload these to your Deezer account and consolidate your entire music library in a single place. You can stream these tracks through Deezer the same as the regular library, saving you from carting around an iPod full of older songs everywhere you go. There's no limit to how many tracks you can upload to your personal Deezer library but each file must be less than 45MB.
What devices are compatible with Deezer?
Plenty of devices support Deezer, both through dedicated apps and the website.
To stream music through the Deezer website, you'll need to use one of the following compatible browsers: Internet Explorer, Google Chrome, Mozilla Firefox or Safari.
A dedicated Deezer app is available for numerous devices, including:
PC (Windows 8/10)
Mac (OS X 10.8+)
iPhone, iPad, iPod Touch (iOS 8.0+)
Android devices (Android 1.6+)
Windows Phone 7/8
Blackberry phones
Apple Watch (iOS 8.2+)
Chromecast
Sony Bravia TVs
Samsung smart TVs
LG smart TVs
Philips smart TVs
Panasonic smart TVs
Samsung wireless audio systems
Sonos audio systems
Bose SoundTouch devices
Android Auto car systems
CarPlay car systems
All users are limited to registering a maximum of three devices to their account, and can only play music on one at a time.
How much does Deezer cost?
There are two tiers of Deezer service: a free ad-supported tier, and a premium tier that removes the ads and comes with a number of extra features.
Deezer Free
A free Deezer subscription gets you unlimited on-demand streaming from your computer or tablet, with ads playing between every few songs. However, you can't listen to individual songs on-demand on mobile. Instead, you're limited to listening to your Flow playlist and artist mixes – playlists inspired by a particular artist's sound.
Additionally, you can only skip up to six tracks per hour, and you can't fast-forward or rewind songs. All music on the free Deezer tier is encoded at 128kbit/s.
Deezer Premium+
Deezer's Premium+ tier does away with the ads of the free tier and allows you to stream any song you want on-demand from any device, mobile included. You can skip tracks as often as you like, too, and fast-forward/rewind through them to find the exact moment you're looking for. Premium+ also adds the ability to download music and listen to it offline. Audio quality sees a boost on the Premium+ tier as well, increasing to 320kbit/s.
Deezer Premium+ is available for $11.99 a month.
Deezer Family
For music-loving families, Deezer offers an additional tier that allows up to six people to enjoy Premium+ access using a single account. Each user has their own profile but all must log in using the same master credentials before switching to their individual profile. Furthermore, Family subscriptions can only be shared by people who reside at the same address.
Deezer Family is available for $17.99 a month.
Can I try Deezer Premium+ for free?
If you're interested in Deezer's premium tier but prefer to try before you buy, Deezer is currently offering a 30-day free trial of Premium+ for new subscribers. You can sign up on the Deezer website, but keep in mind that you'll need to provide your payment details to register. And don't forget to cancel the trial before the 30 days is up if you don't want to be automatically charged for the next month of Premium+.
Other music streaming trials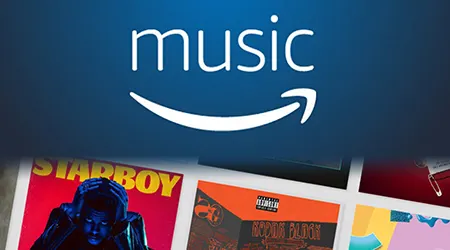 Sick of Spotify? Get 30 days of Amazon Music Unlimited for free
from Prime Video
If your music streaming provider can't keep up with your eclectic tastes, try out Amazon Prime Music for 30 days completely free.
View details
---
More guides on Finder