Everything you need to know about Amazon Music
Music streaming services are in their prime and Amazon has its very own exhaustive library of tunes to consider.
We're reader-supported and may be paid when you visit links to partner sites. We don't compare all products in the market, but we're working on it!
While Amazon Australia technically arrived in the country late last year, it forgot to pack the popular Amazon Prime subscription service for the trip Down Under. Now Amazon Prime is available in Australia in all its glory and includes free two-day domestic delivery, free Standard International Delivery on eligible orders over $49, Amazon Prime Video, Prime Reading and Twitch Prime. It doesn't include the full suite of features offered in the US, but it also comes a little cheaper in Australia. One feature that's not currently included in the package is Prime Video but we do have the separate Amazon Music Unlimited in Australia, Amazon's horse in the music streaming race.
What features does Amazon Music Unlimited offer?
Amazon Music Unlimited is an appealing proposition for those looking to nest all of their media subscription needs under one provider but outside of convenience, Amazon Music Unlimited offers little to separate itself from the herd.
Playlists and stations
Just like Spotify, Amazon Music Unlimited offers curated playlists and the option to create personal playlists. A quick browse of the service shows that it needs some time to figure out my tastes and that Amazon Music Unlimited's curated playlists aren't as eclectic or relevant as Spotify's. Again, this could be a lack of user data at this point, so we'll check back in after a few weeks of usage.
Another flagship feature of music streaming services are stations (or Radio on Spotify); essentially playlists curated around a genre artist. For example, the Lady Gaga station will serve you up a healthy mix of Gaga's tunes and other artists with connecting themes, genres and moods.
Offline play
Just like its rival services, Amazon Music Unlimited offers offline play for tracks. If you're heading on a long-haul flight or simply want to avoid excess data usage, you can download tracks and albums before leaving the safety of your unlimited data home broadband connection.
What's missing?
If you've grown comfortable with the luxuries of Spotify, there will be a few features you never knew you would miss when making the jump to Amazon Music Unlimited.
One such feature is Concerts, an incredibly handy Spotify feature that alerts you to upcoming gigs in your area based off your preferences.
The next is Podcasts. While Spotify's podcast selection isn't exhaustive, it is still quite new comparatively and the same feature is noticeably MIA with Amazon Music Unlimited.
What music is available on Amazon Music Australia?
Amazon Music Unlimited boasts a music library of over 50 million tracks, a decent lead on Spotify's some 30 million at last check. However, there's not a lot of transparency around this number. Being a pure on-demand streaming service, Spotify's claims of library size are fairly straightforward. If it's got it, you can stream it. However, Amazon also acts as a digital music store and allows you to purchase tracks and albums for a one-off fee. It's not entirely clear from Amazon Music Unlimited's landing page how much of this "50 million tracks" claim is on-demand or available for purchase.
It gets even more confusing if you happen upon the US or UK pages, which tout wildly different library size claims. The US landing page is branded simply as Amazon Music and only claims a collection of 2 million tracks.
At launch, Amazon Music Unlimited Australia offered over 150 curated playlists for local musos with themes like "Wonder Women" and "Australian Rock Royalty".
Made in Australia
At launch, Amazon commissioned a completely original playlist for the service called "Made in Australia". The playlist features 23 cover songs from various Australian artists such as Gang of Youths, The Rubens, Kasey Chambers, Ball Park Music and Japanese Wallpaper.
What apps and devices are compatible with Amazon Music Unlimited?
One thing Amazon Music Unlimited is well and truly across is the integration across Amazon's Echo devices. You can trial Amazon Music Unlimited by asking "Alexa, try Amazon Music Unlimited". In fact, that's the only way you can sign up to the Echo Plan, which limits usage to your connected Smart Speaker range.
Outside of that, you can download apps for PC, Mac, Android, iOS, Fire TV or simply listen in via the Amazon Music Unlimited web portal.
Though it's worth noting you can't just download the US version of the desktop app from the store. Instead, you will have to navigate to the "compatible devices" page from the Australian landing page to download the Australian Mac or PC app.
How much does Amazon Music Australia cost?
Typically, Amazon Music Australia will cost you $11.99 per month for an Individual Plan (one account) and $17.99 per month for a Family Plan (six accounts).
There are no lock-in contracts so you can cancel your Amazon Music Unlimited subscription account at any time.
Is there an Amazon Music Australia free trial?
Yes. You can try Amazon Music Unlimited free for 30 days, but you'll need to tie it to your existing Amazon AU account and payment information. The trial is automatically set to renew after those 30 days, so if you don't want to pay for an ongoing subscription, make sure to cancel before the end of the trial period.
Amazon Music Unlimited deals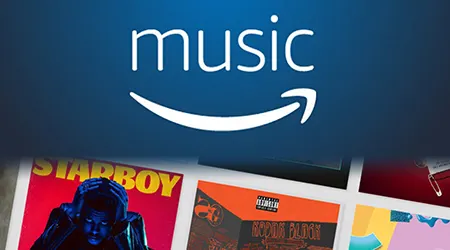 Sick of Spotify? Get 30 days of Amazon Music Unlimited for free
from Prime Video
If your music streaming provider can't keep up with your eclectic tastes, try out Amazon Prime Music for 30 days completely free.
View details
Latest music streaming headlines