Put on your headphones and dance with Music Streaming Finder™
Stop, collaborate and listen to a world full of music by comparing the best music streaming services in Australia.
We're reader-supported and may be paid when you visit links to partner sites. We don't compare all products in the market, but we're working on it!
If there's an industry that has felt the full effects of the global, immediate nature of the Internet, it's the music industry. After years of legal battles, failed startups and massive technological overhauls, we are now at a point where we can access almost any song ever recorded quickly, easily and affordably.
Since the launch of Spotify, we've seen an ongoing shift towards services that will let you stream songs on demand, without ever actually owning a licence to the track. And rather than pay for a song or an album, you instead pay an affordable monthly fee to get access to literally millions of songs, covering every genre you love (and many you don't).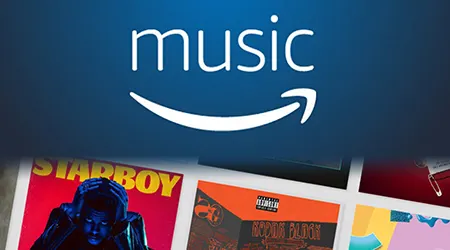 Sick of Spotify? Get 30 days of Amazon Music Unlimited for free
from Prime Video
If your music streaming provider can't keep up with your eclectic tastes, try out Amazon Prime Music for 30 days completely free.
View details
It hasn't always been so simple, though. The early days of the Internet offered people a way to access songs both en masse and for free, and the music industry found itself fighting tooth and nail to maintain the market it had. Even now, the prevalence of streaming services does little to help artists carve out a living, with royalties from streaming notoriously low for the artists.
There's also the debate around quality, with streaming files (and digital music generally) encoded at a significantly lower quality than CDs. The Tidal service actually launched on the premise of both paying artists more and offering superior audio quality.
Not every music streaming platform offers the exact same service. Like video streaming, many offer a subscription service with a monthly fee granting access to millions of tracks. Others operate more as a digital radio service, offering custom playlists curated to your personal tastes. Others rely on the purchase-to-own structure the music industry was built on. We've listed all the services available in Australia to compare in the table below.
Compare Australian music streaming services
Get more from your music streaming
What to consider when choosing a music streaming service
There's no shortage of music streaming services available in Australia these days, even with some pretty heavy consolidation over the past couple of years. Choosing which service is the best for your needs comes down to defining what your needs are to start with.
Library. For the most part, music streaming services all offer massive libraries that let you access practically any song you could ever want to listen to. There are some big exceptions to this rule though, especially now as streaming services work with popular artists to offer exclusive albums, songs and videos to try and poach subscribers from other services. Taylor Swift, for example, notoriously pulled her library from Spotify following royalty disputes. Jay-Z and Beyoncé, meanwhile, tend to give preference to Tidal, which isn't surprising given their status as owners of the service. If you want to listen to a particular artist, it's definitely worth checking to see if their libraries are available on your streaming platform of choice before signing up.
Audio quality. Some services try and differentiate themselves with audio fidelity. Tidal notably launched with the promise of bringing back audio quality to the music, with a much higher bitrate for its premium subscription plans. For most people though, the standard streaming quality is probably going to be enough.
Family plans. One area that is becoming increasingly important is the ability to share an account with members of your family. On the basic plan for all services, you are limited to one person streaming music at a time, which can become frustrating if you have other family members wanting to listen to different music at the same time. To counter this issue, several of the major services offer family plans, which offer unlimited access to multiple users for only a slight monthly premium. Family plans allow up to five or six users to have their own accounts combined on a single monthly bill at a cost significantly less than five individual accounts.
Device compatibility. The other big consideration to take into account when choosing a music streaming service is device compatibility. While pretty much every service offers both iOS and Android apps (yes, even Apple Music), if you want to listen to music while you play games on your PS4, you'll need Spotify, for example. However, with connected devices like Sonos offering comprehensive service support, this is less of an issue than it used to be.
Unmetered access. If you plan on streaming music over your mobile phone plan's connection, it's worth researching if your telco offers unmetered streaming of music services, so you don't run the risk of using up all your data on the train.
---
All the latest in the world of streaming
Image: Shutterstock
More guides on Finder