Virtual museum tours and streams: Reviewed and rated | A couple of travel makers
Here is our list of the best virtual tours and streams from museums online as well as the ones you can give a miss (to wait for the real thing).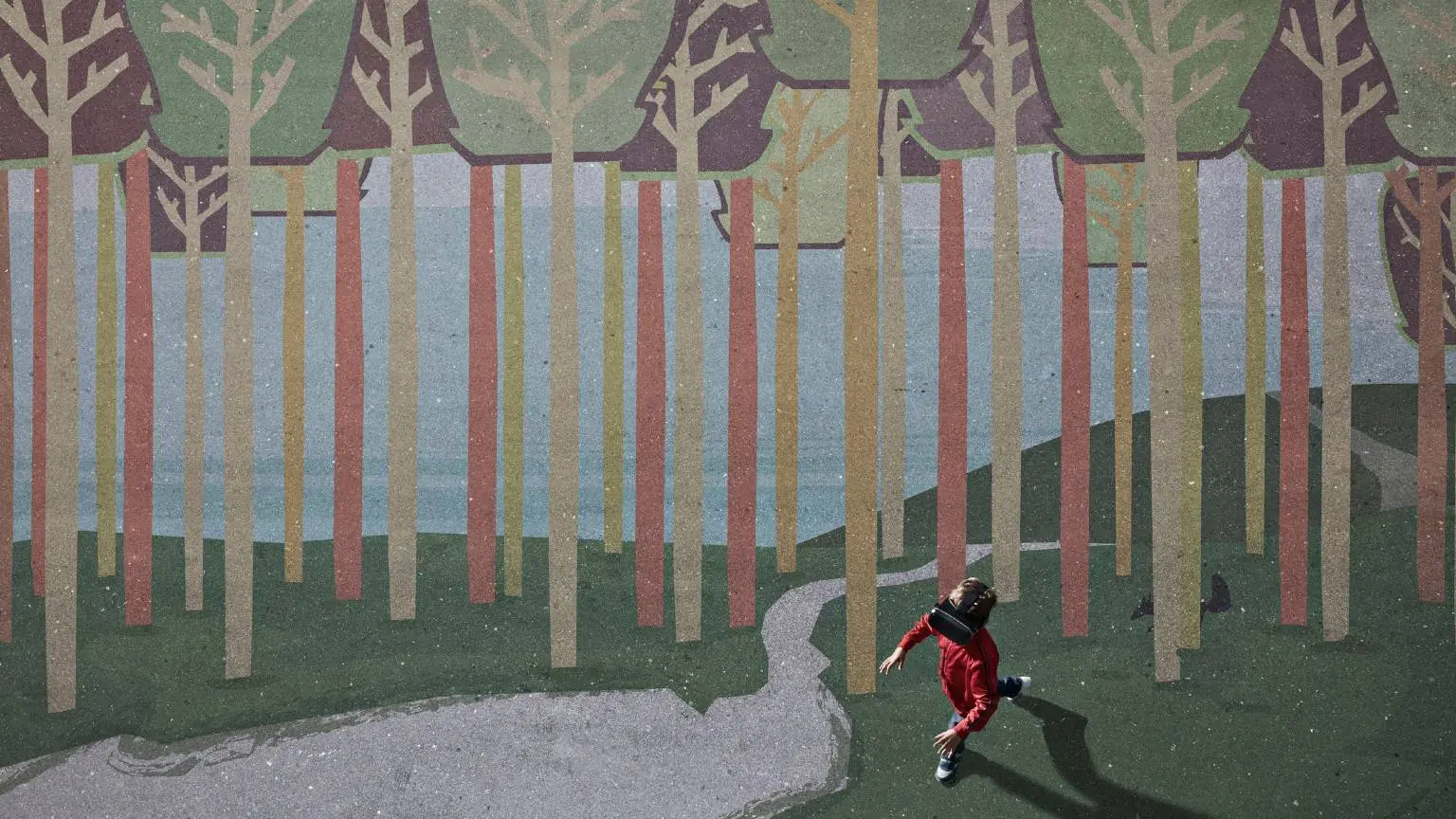 We're reader-supported and may be paid when you visit links to partner sites. We don't compare all products in the market, but we're working on it!
We might all be stuck at home, but the world's best destinations are still within reach – virtually that is.
More than a handful of them have turned to offering virtual tours online or live web streams of their experiences and destinations. For the traveller within, they're a great way to cure your wanderlust while practising social distancing.
Over the Easter break, we took 10 history and art museums for a whirl and have summed up the better options out there.
We're Stef and D, a pair of married jetsetters. Together, we've visited 55 countries and we're determined to see even more – all while working full-time and paying off a mortgage. We count our dollars at home and while away, and we're here to share our tips on how you can travel on a budget.
New blog posts every fortnight on Mondays here. Follow us: @acoupleoftravelmakers
P.S. Our ratings aren't a reflection of the museum itself. Where we've said to "skip", we've merely found the virtual tour disappointing.
Stay safe and keep travelling (at least online, for now).
Must-visit virtual tours
1. British Museum
This virtual tour is super impressive and extremely intuitive. You'll start with an interactive menu broken down by theme (art and design, living and dying, power and identity, religion and belief, and trade and conflict), regions/continents and time period.
You can choose to drill down within these three axes or keep the playing field open. For example, you can choose living and dying but then have all regions and time periods available to you.
Finally, you'll choose your artefacts. They're not 3D but come with a written description, audio commentary and map of its origin.
Related objects appear for each item to help you explore deeper into the museum.
Rating: 4.5/5. I (Stef) loved this and found myself falling down a rabbit hole of information thanks to the related objects. My main criticism is the limited nature of the images. All artefacts are accompanied by a single static image. Multiple images or a video would have been a better touch.
---
2. National Gallery of Victoria
The NGV hit the nail on the head with this one. It takes the visual elements of the museum and complements it with a variety of audio options.
Some tours include a full audio commentary, the kind you'd normally get in the museum, with numbered stops for added information while others include the use of videos by guests or artists. Others are pure walkthroughs.
However, all of the tours give you the option to read the exhibition labels and to visit the exhibition's page for more information.
Navigation is super easy. Simply click on the circles on the ground to move to that spot or hit a coloured circle for your multimedia options.
Rating: 4/5. There's so much to love about these tours. They really do make you feel as though you're exploring the gallery. If there was one thing I'd pick on, it's the lack of tours. There are a number of rooms to explore, but online you only see the touring exhibits, not the permanent collections.
---

3. The Dali Theatre-Museum
It could be the fact that Dali's works are masterful displays of colours and shapes, it could be the open and inviting spaces such as the courtyard, or it could be the amusing commentary attached to every other artwork, but this virtual tour is thoroughly surprising and enjoyable.
You can start anywhere you like, but you should start at the beginning where collages and sculptures under a bright light welcome you.
Make your way through the vestibule and you'll find your way into a Romanesque-style courtyard where golden Oscar-like statues praise the skies. Click on the circles and you'll be regaled with fun tidbits of information about Dali and his artworks as well as cheeky rhetorical questions. You know, the kind that starts with "Did you notice…?".
Rating: 4/5. This is an extremely fun exploration into the life and works of Dali. The movement from room to room runs smoothly and though you can't zoom into the paintings for detail, there are spots where you can stand right in front of each artwork so you can see it in clear view.
---

4. Château de Versailles
Otherwise known as the Palace of Versailles, this romantic complex has an abundance of French royal history locked within its glistening gilded walls. If you're all hooked up in the VR space, you can use your headset to tour the palace as if you were there.
However, if you're more like us and are running on a desktop or laptop, you can still go on tour in fashion. Unlike other virtual tours, you can't move from room to room, rather each room has a different link.
Rooms you can visit include the King's Chamber, Queen's Bedchamber, Hall of Mirrors, Royal Chapel, Royal Opera and the Coronation Chamber. Click on the picture symbols for more information or use your mouse to explore the room.
Rating: 3.5/5. There may only be a limited number of rooms you can visit but since they're so compact and visual, exploring them in 360° works a treat. The information boxes are short, easy-to-digest snippets, and there are links if you wish to learn more.
---

5. Yayoi Kusama's Infinity Mirrored Room—The Souls of Millions of Light Years Away
True, this isn't a museum so to speak, but it is something you'll find in a museum. It's also utterly mesmerising.
We've never had the chance to stand in one of Yayoi's artworks; however, we've been in similar mirrored rooms, and watching the video is something else.
It's been scored by Geneva Skeen and is part of The Broad's Infinite Drone series, which takes Yayoi's Infinity Mirrored Room and adds sound and music.
As the lights shine in this seemingly infinite space, the screen blinks at intervals, cosmic sounds reverberate and a piano plays in the background. It's a reminder that this isn't a static image but a moving, breathing being (or soul, if you will), filling you with a sense of both dread and wonder.
Watch it in full-screen view and you'll almost feel as though you're standing there in the midst of it. Almost.
Rating: 3.5/5. The quality of this production, the use of sight and sound, and the length of the video (just under 15 minutes) are on the mark.
---
Virtual tours to skip:

1. Metropolitan Museum (The Met)
The Met 360° project has been in place for some time now to allow people from around the world the chance to visit the famous New York museum. It's made of six videos and uses 360° cameras to walk you through parts of the museum.
The video runs on its own, from a person's eye view, but if you wish to explore, you can tweak your perspective using the navigation buttons. This lets you see the scene from above, below or to the sides.
The videos take you to The Great Hall, The Met Cloisters, The Temple of Dendur, The Met Breuer, The Charles Engelhard Court and Arms and Armor Galleries. Each runs for roughly two minutes each.
Rating: 3/5. This project is a wonderful way to introduce yourself to The Met in little soundbites. Or should that be video bites? Despite the production, this is very much a video first before a virtual tour. So don't expect to come out of it educated or having felt as though you've actually visited The Met.
---

2. Mona
In true Mona style, the quirky museum of modern art has shied away from your traditional virtual tour in lieu of streaming. And why not? With its meaty load of interactive artworks, isn't it better to watch than to view?
There are two live streams. One is Tim by Wim Delvoye. Quite literally, it's a man with artwork tattooed on his back who spends his day sitting in museums for people to admire. He streams Wednesday-Monday from 10am-4.30am and is a fascinating watch.
The other live stream is spectra. It's an outdoor installation that takes off when Tim clocks off (or thereabouts). Running from sunset to sunrise, it's a series of piercing white lights and a mathematically devised score that sounds quite interstellar.
Rating: 2/5. Live streaming these artworks is genius; however, with only two on display, they're a short-lived visit to a museum that deserves so much more of your time.
---

3. Vatican Museums
You'll literally be skipping a snaking long line when you head into the Vatican Museums virtually. There are seven virtual tours to take, including the Sistine Chapel, and with no crowds in view, you can spend as long as you like in front of each relic and artwork.
The tours are very much walkthroughs where you'll click the arrows to move forward from room to room or move your cursor to look around you. There's no commentary and no option to learn more.
Zooming is possible but the image quality isn't fantastic. To give you an idea, the image provided here of the famous The Creation of Adam is at full zoom.
Rating: 2.5/5. This one gets a pass – just. If you've been before, you'll likely be disappointed. If you were holding out for the real thing, I'd definitely wait. This is a good way to see the museums, but the lack of quality and added information take much of the magic away.
---
4 & 5. National Gallery of Art and National Museum of Natural History, Washington DC
It's quite unfair how many museums are packed into Washington DC. At the time of writing though, only two are offering virtual tours: the National Museum of Natural History and the National Gallery of Art.
They both offer a similar experience, dropping you right into the museum as if you are exploring streets on Google maps. You can click your way forward, left or right, scroll to the next item of interest or use the floor map to jump elsewhere.
You can zoom into items for detail and to read plaques. There's no audio for the National Museum of Natural History but there is for select paintings in the National Gallery of Art.
While you can explore the entire National Museum of Natural History, the National Gallery of Art is limited to two tours: the Degas at the Opera Tour and the Raphael and His Circle tour.
Rating: 1/5. A good effort but sadly they both fell short. The navigation was cumbersome and there wasn't enough interactivity or additional multimedia to keep me entertained for long.
Have you been touring the world virtually? What are your favourite tours? Let us know in the comments below.
More guides on Finder