Should your business take on multiple loans?
Let us help you decide whether taking on multiple loans is the right choice for your company.
We're reader-supported and may be paid when you visit links to partner sites. We don't compare all products in the market, but we're working on it!
A growing business needs all the funds it can get. This is where getting multiple business loans may prove beneficial to you.
Also known as loan loading or loan stacking, applying for more than one business loan can help you cover your costs for:
Purchasing new equipment
Renovation
Replenishing your stock
Paying invoices
Paying wages
Hiring new staff
Although it's a good idea to apply for an additional business loan with a different lender, it needs to be done correctly for it to be helpful.
What should I consider before applying?
| | |
| --- | --- |
| Purpose | If you have business opportunities that'll result in more growth and revenue, taking on additional debt may be a good idea. But there are circumstances where you should never think of taking out another loan. For instance, taking out a loan to clear out a previous loan can result in higher costs for your business. Make sure you do the maths before utilising this tactic. |
| Cost | Whether or not you use multiple lenders, taking out numerous loans means increased cost for your business. Make sure you're well aware of all interest rates, fees and other charges associated with any loan you take out. More importantly, be aware of how an additional loan might affect your monthly cash flow and work out whether you're able to make the extra repayments every month. Otherwise, you may be putting your entire business at risk. |
| Lender | If you're not able to get funding from traditional sources, it can always be tempting to search for an alternative. Even though there are many credible lenders offering alternative financing, some lenders may offer enticing financing facilities only to significantly increase interest rates and other fees later on. Always ensure the lender has a good reputation before applying and carefully read documents before signing. |
Can you get business loans from multiple lenders?
It is possible to get business loans from multiple lenders. In fact, many companies use multiple lenders rather than just one lender. Doing so may potentially provide numerous benefits such as increased leverage of under-utilised assets and access to larger funding potential.
However, in the end, the decision of going with a single lender or multiple lenders will depend on your particular business situation. Make sure you're aware of the benefits and drawbacks of using one or multiple lenders and conduct a cost-benefit analysis for whatever options you consider.
How do the banks feel about multiple business loans?
Thoughts on loan loading from banks and other lenders are overwhelmingly negative. They consider the loan you have been granted to be a carefully calculated sum of how much you will be able to repay in the given time.
Taking on a second loan is vastly increasing the risk of defaulting on the first loan, with no added reward for the lender.
Will the banks let me get multiple business loans?
Many banks and lenders have rules and administration in place to prevent their customers from taking out more than one loan at a time. Those that don't have these policies will likely still be reluctant to offer you approval.
Your best chance of making it happen is with evidence of regular repayments and a faultless credit score.
Factors such as late payments, previously leveraged assets and high interest rates will make getting another loan difficult. In these circumstances, the bank or lender may be unconvinced of your ability to keep up with more fees and repayments.
How can I borrow with the least risk from multiple lenders?
The main issue with loan loading or loan stacking is that the loans taken out have very similar terms and characteristics. To reduce the risk, here are some examples of business loans that can be paired together:
Business line of credit from a bank and a short term loan
Business credit card and a loan
Equipment financing and a loan or line of credit
Invoice financing and a loan or line of credit
The main reasons these combinations work well are the funds for each loan are used for different purposes and their terms and collateral differ too.
How do these business loans work?
| | |
| --- | --- |
| Business line of credit | A business line of credit lets you draw up to and including a certain limit and you only make repayments on what you use. You can be approved for a higher limit than you need and use it should the need come up. |
| Business credit card | You can opt for a business credit card and only use it when you need it. If you have a no annual fee credit card you'll only pay interest on the funds you use and you can take advantage of benefits such as additional cardholders and frequent flyer points. |
| Short term business loan | This loan lets you borrow from $5,000 to $500,000. You can pay it off over a period of three months to two years. These tend to have quick turnaround times. Many lenders can approve and fund your account within a day. |
| Equipment financing | Equipment financing gives you access to essential and specialised equipment for your business without having to pay for it upfront. |
| Invoice financing | If you've been waiting for weeks or even months for your invoices to be paid out, invoice financing can offer you a more consistent source of working capital to manage your cash flow. |
Compare the invoice financing products
Which kind of businesses qualify for getting multiple loans?
There are no restrictions on which kind of businesses can apply for multiple loans. You could be looking for additional funds because the previous lender provided you with less than expected or maybe you want to purchase some new equipment.
For example, specialised new or used equipment in a construction business may cost the following:
Excavators – $9,000 to $2,750,000
Dozers – $75 to $2,079,000
Rollers – $1,000 to $242,000
Graders – $35 to $990,000
Loaders – $10 to $1,567,500
Whatever you decide to use multiple loans for, you need to be confident that a boost in funds now will ultimately mean greater revenue down the road.
How to choose the right lender?
You can research and compare various lenders for the different rates and fees.
You can also look into the reputation of the lender before you do business with it.
Lenders should be upfront with all fees and rates and be transparent with the structure of the loan.
Read through any documents carefully prior to signing them.
Multiple business loans from 1 lender vs more than 1 lender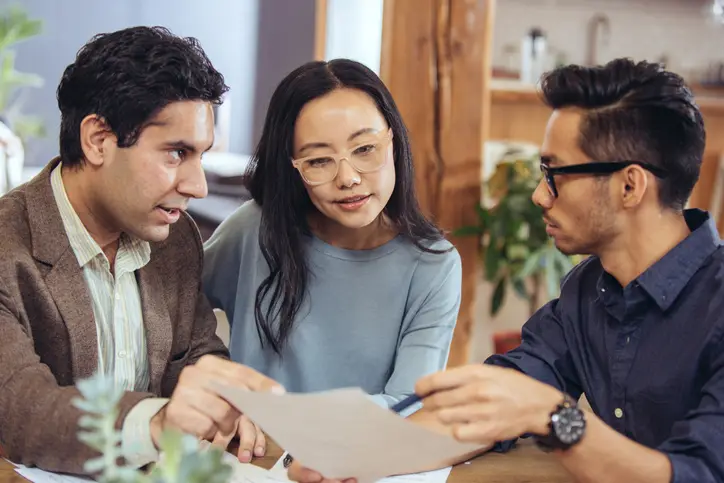 Business loans from 1 lender
Multiple loans from a single lender are more manageable as you'll have a single point of contact.
If you have multiple loans from one lender and, for instance, you default on one of these loans, all other assets used as security for non-defaulted loans can potentially become tied-up with your defaulted loan. In addition, many banks have policies in place to prevent customers from taking out more than one loan at a time. Even for those that don't have such policies, you'll still likely require a near-faultless credit score and repayment history.
Quicker to get funds. Using one lender for additional loans may be beneficial since your lender already has a good idea of your business and credit history, along with a decent understanding of any other business assets you have. This makes it far quicker to apply for extra funding compared to applying with a new lender who will have to go through the entire business approval process.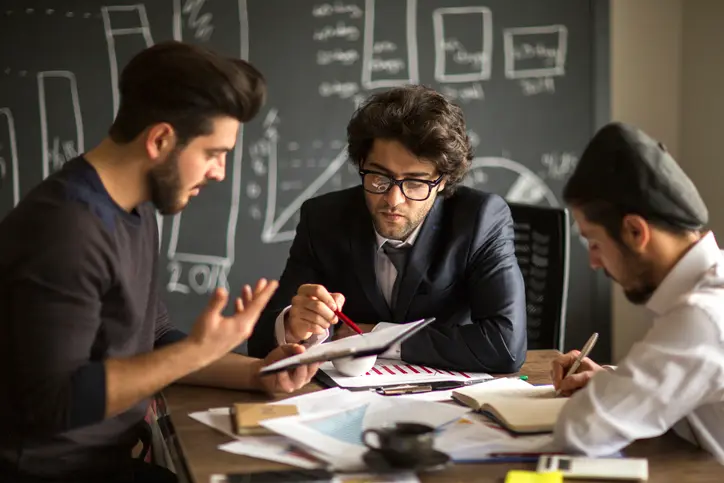 Business loans from more than 1 lender
Opting to borrow from multiple lenders increases administrative work as you'll have many points of contact and various accounts for repayments and loan management. Make sure you're aware of any administrative limitations your business may have.
More funding opportunities. If done correctly, multiple lenders allow you to maximise the leverage of each individual asset you have. It frees up those assets that would otherwise be tied up across different loans with one lender.
Business loans you can compare
More guides on Finder