Compare multi-cookers: How to find the best multi-cooker
Compare multi-cookers to find the best all-in-one appliance for your kitchen bench.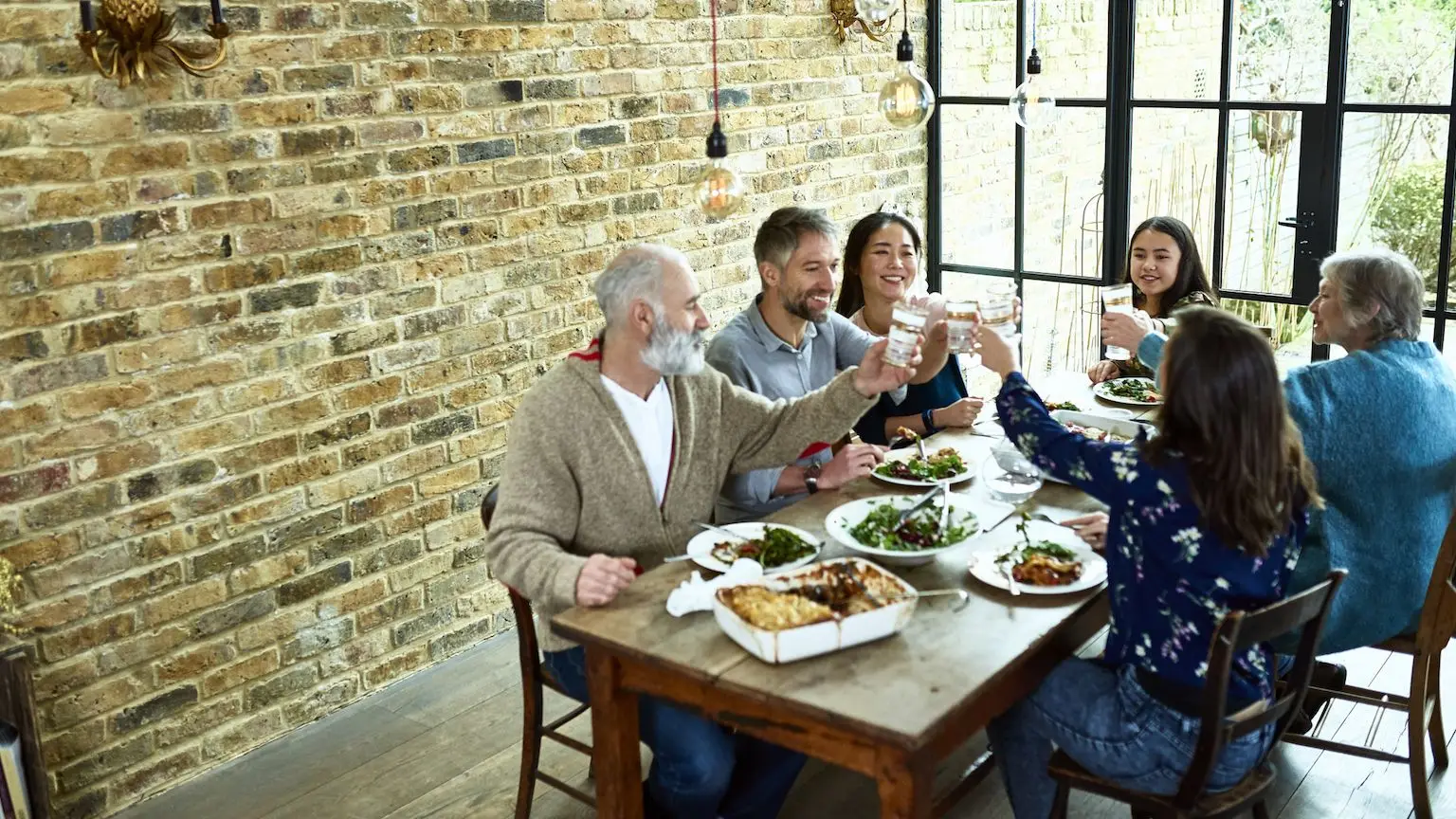 We're committed to our readers and editorial independence. We don't compare all products in the market and may receive compensation when we refer you to our partners, but this does not influence our opinions or reviews. Learn more about Finder .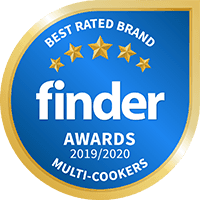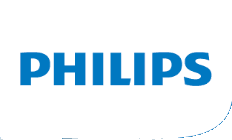 Best Rated Multi Cooker Brand: Philips
Philips is one of the biggest appliance manufacturers in the world, so it's no surprise that customers have chosen the company as the best multi-cooker brand in Australia. With 100% of surveyed customers recommending Philips multi-cookers and the highest overall score, the Dutch brand beat out the competition. Users gave Philips multi-cookers high scores for design, quality, value for money, functions and features.
Quick facts about comparing multi-cookers
Multi-cookers can be used to prepare a wide range of meals while taking up minimal space.
They typically cost between $150 and $400.
When choosing a multi-cooker, consider what types of cooking you do most, how many people you want to cook for and your budget.
Compare multi-cookers
What is a multi-cooker?
A multi-cooker is an appliance designed to replace several other kitchen appliances. While functionality varies from one multi-cooker to the next, these handy all-in-one appliances can perform a wide range of cooking tasks, including:
Slow cooking
Pressure cooking
Cooking rice
Steaming
Roasting
Frying
Baking
Sauteing
Simmering
Making yoghurt
All you have to do is place your ingredients in the bowl, select your desired cooking setting and then let the multi-cooker take care of the rest. If you want to use multiple functions, for example sauteing meat and then adding vegetables to make a stir-fry, you may have to manually change the settings once the first cooking function has finished.
Pros and cons
There are a few key reasons why a multi-cooker could be a useful addition to your kitchen. However, there are also a few reasons why you might decide that a multi-cooker simply isn't worth the investment.
Pros
All-in-one practicality. Multi-cookers can take some of the stress and hassle out of cooking. They take care of multiple tasks, allowing you to free up your hands and keep the washing up to a minimum.
Save on space. If there's not a whole lot of space to work with in your kitchen, a multi-cooker can help you get rid of multiple appliances you no longer need and clear up some extra room in your cupboards.
Healthy cooking. Many cooking functions on a multi-cooker don't require you to add any oil, allowing you to prepare healthy and nutritious dishes for the whole family.
Fast meal preparation. Through the use of pressure cooking methods, multi-cookers can help you save time in the kitchen and prepare meals much more quickly than traditional cooking methods.
Cons
Lack of flexibility. If you love taking a hands-on approach in the kitchen and tinkering with your dishes as they cook, the automation a multi-cooker provides may not suit your tastes.
Cost. Most multi-cookers are priced between $100 and $400, but more-expensive models are available if you want a host of advanced features and attachments.
Limitations. While multi-cookers can do a lot, they can't do everything. If you want a device that can do almost everything, check out an all-in-one kitchen appliance.
How to compare multi-cookers
There are plenty of options to choose from when buying a multi-cooker, with models available from major small appliance manufacturers like Breville, DeLonghi, Philips and Sunbeam.
To ensure that you find the multi-cooker that's right for your needs, consider the type of cooking you want to do, how easy the machine is to use and how much money you want to spend. Factors you'll need to take into account when comparing multi-cookers include:
Cooking modes
Check what cooking functions a multi-cooker supports and the range of dishes you'll be able to prepare. Versatility is important, but be wary of paying extra for functions you're unlikely to ever need.
Size
Most multi-cookers have a capacity of between two and seven litres. Seven litres is the most common capacity and should be more than enough for a family of four. Make sure you also check the dimensions of any multi-cooker you're considering buying to find out whether you will have sufficient bench or cupboard space for storage.
Ease of use
Are the buttons and dials easy to understand and access? Is there a display screen that shows cooking settings and other information? Is there a countdown timer so you know how long until dinner is ready and a delay-start feature so that your meal is cooked as soon as you get home from work?
Cleanability
Check that the bowl is removable and dishwasher-safe. Make sure the buttons and the exterior of the machine are also simple to wipe down and keep clean, with minimal gaps where food and other gunk might get caught. The lid and pressure valve will also require careful cleaning to ensure that they function properly.
Recipes
Most multi-cookers will come with a recipe book to help you start using your machine. Others come with a range of pre-programmed settings that walk you through the recipes for popular dishes such as curries, soups or roast dinners.
Appearance
If the multi-cooker is going to be on display on your kitchen bench, consider its aesthetic appeal and how it will fit in with the rest of your kitchen. While brushed stainless-steel is the most common look, some brands offer cookers in bright colours.
Warranty
Check the length of the manufacturer's warranty and what it covers. Most models come with a warranty that lasts one or two years.
Sterilising
Some multi-cookers come with a setting for sterilising baby bottles and kitchen utensils. If you have a baby at home or want to be able to sterilise kitchen utensils, look for a model with this feature.
Accessories
Check the fine print to find out whether the cooker comes with any accessories, for example steaming baskets, measuring cups, mixing attachments and serving spoons.
Best rated multi cooker brand award breakdown
Data: Finder Retail Brand Survey, 2019, Roy Morgan. Metric out of 5 stars unless otherwise indicated.

More guides on Finder