Study English in Australia
With Australia's dedication to quality study options and world-recognised qualifications, it's not hard to see why we're one of the top destinations in the world to study English.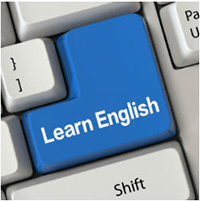 As an Australian migrant, English might not be your first language, which can make the transition into an English speaking country difficult. In fact, according to finder.com.au's Moving to Australia Report, one in four migrants surveyed found the language the hardest thing to tackle after arriving in Australia. If you're stressing that things might be similar for you when you arrive, you shouldn't. Because, like many who have gone before you, you too may have the opportunity to enrol in one of Australia's many English language courses and classes to become more proficient, fluent and confident in the language.
Getting a better grasp of English can help you in many ways, from taking the stress out of everyday things like shopping and conversation to bettering your chances in securing a job in Australia. According to the Australian Education International (AEI), in 2013 approximately 147,838 international students undertook English language education in Australia, with an estimated 39% of them transitioning into further studies.
Whether you're here on a student, temporary, or even visitor visa, improving your English is very much possible with the many courses Australia has on offer.
---
English preparation and the International English Language Testing System (IELTS)
To qualify for many Australian visas, you might need to provide evidence of English proficiency. This will be advised to you during your visa application process. One of the best ways to prove your English proficiency is with the IELTS, which is a globally recognised English testing system. There are testing centres throughout the world, and practise tests online to help you prepare for the examination.
If your proficiency isn't high enough to qualify you for an Australian visa, don't despair. There are many educational institutions which provide English preparation courses to build your confidence and fluency in English. These could be in your home country or, if the Australian educational institution you are applying for offers it, could be with them. For more details, see our Studying in Australia section.
---
Adult Migrant English Program (AMEP)
Eligible migrants particularly on skilled, family and humanitarian visas might be eligible for the AMEP. This program offers up to 510 hours of free English tuition to help migrants learn basic English as well as the skills to help them confidently participate in Australian society.
Some of the visas that are eligible for the AMEP include: Skilled - regional Sponsored (subclass 475/487/489), Partner (Provisional) (Class UF), Resolution of Status (Temporary) (Class UK) and the Business Skills (Provisional) (Class UR/EB).
In addition to your visa, to be eligible for the AMEP you must also:
Register with an AMEP service provider within six months (12 months if you were under 18 at the time of registration) of arriving in Australia
Commence tuition within 12 months of arriving in Australia
Complete your tuition within five years of arriving in Australia
The AMEP operates out of 250 centres across Australia, with varying options in terms of classroom sizes and tuition times. Depending on your circumstance, you may choose to study part-time, full-time, or on weekends or night time (where available). If you're on a regional visa with little to no access to an AMEP centre, you might also have the option of distance learning, with packaged material being sent to you and teacher support being provided online or over the phone. In certain situations, you may even have the option for a home tutor or be content with a self-paced e-learning kit to improve your English in your own time and at your own pace.
Special Preparatory Programme (SPP)
This programme has been specially set up for humanitarian entrants to obtain additional hours of language tuition. To qualify for the SPP, humanitarian clients' needs must generally arise from difficult, pre-migration experiences (torture, trauma and limited education). Bilingual support may also be available in this case to help the student settle in Australia.
Settlement Language Pathways to Employment and Training (SLPET)
Additional tuition may be available to eligible migrants who require help transitioning into the Australian workforce. The program achieves this by providing migrants with an employment-focused course that assists them in learning vocation-specific English and familiarising them with the general culture of an Australian workplace. As part of the program, students may be provided with 200 hours of tuition (including up to 80 hours of work experience placements). This is in addition to the 510 AMEP hours.
---
English Language Intensive Course for Overseas Students (ELICOS)
The purpose of the English Language Intensive Course for Overseas Students (ELICOS) is to provide international students whose native language isn't English the chance to learn and develop their English proficiency in an intense (full-time) environment. This could be with the intention to help them enter the Australian workforce, or as a prerequisite to commencing formal studies in Australia.
Unlike some countries, Australia has set national standards for ELICOS courses, which all ELICOS providers must meet to be registered on the Commonwealth Register of Institutions and Courses for Overseas Students (CRICOS). This ensures that any international student studying under these programs receives a high level of instruction in English.
While placements to study with ELICOS are open to anyone, including Australian citizens and migrants on working holiday visas (pending eligibility), the course is designed more for international students who have either been accepted into full-time studies in a registered ELICOS course offered by an Australian education provider, or who have been accepted for full-time studies in a higher level course (e.g. undergraduate) by an eligible Australian education provider. Simply put:
Independent ELICOS Sector visa (subclass 570)
International students who have been accepted into full-time studies with an approved ELICOS provider can apply for this English language course visa. If approved, this visa can allow the holder to study full-time with that approved provider and remain in Australia for the length of their course. They may also be able to work on this visa, with restriction.
Higher Education Studies
International students who have been accepted into higher education studies with an approved Australian educational institution may be eligible for ELICOS. If this is the case, the applicant must apply for the visa appropriate to their main course of study. So, if they are intending to complete a three-month ELICOS before commencing a three-year degree, they must apply for a Higher Education Sector visa.
Unlike the AMEP, ELICOS is not a free service, with tuition fees ranging from AUD$250 to $350 per week for a 25 hour per week course. As a ELICOS student, one of the requirements in order to complete the course is that you attend a minimum of 20 scheduled course hours per week in a face-to-face English language class.
Applications to study ELICOS in Australia can be made either directly to the school, through Australian Education International (IDP) or through a private education agent that represents the schools.
Other available English courses
We think it's true to say that Australia isn't short of English language courses. If the above courses don't suit your needs, you might also want to look into these options:
General English (GE) courses: These courses focus on communication and interaction skills and can be used to help you improve your English proficiency for travel, work, or everyday purposes.
English for Academic Purposes (EAP): These courses focus on improving your English for higher education purposes.
English for Specific Purposes (ESP): Similar to the above, these courses focus on improving your for specific circumstances or contexts.
Examination preparation courses: Anyone planning to take English proficiency exams, such as IELTS or TOEFL (Test of English as a Foreign Language), can benefit from these prep courses, which provide practice exams and focus on areas that will be tested in your exam.
Study tour: Visitors who wish to study and travel Australia at the same time can benefit from these courses.
English for teaching: Wishing to teach English in a school in your home country? These courses, which include TESOL (Teaching English to Speakers of Other Languages) can provide you with the tools to become a successful teacher of the English language in your country of origin.
Am I eligible to study English in Australia?
The answer to this will depend on what visa you hold in Australia. Certain student visas, working holiday visas and even tourists visas may allow you to undergo English language studies while you're in Australia. The details of whether you're permitted to study, and for how long, can be found on the Department of Immigration and Border Protection website.
---